Dr. Jerome Delli Priscoli, Chair

Priscoli is a lecturer at Johns Hopkins School of Advanced International Studies (SAIS) in Washington, D.C. He served for many years as a senior advisor at the U.S. Army Corps of Engineers (USACE) at its Institute for Water Resources. For 40 years he has designed and run social assessment, public participation, and conflict resolution research and training programs along with a variety of national and international studies.
Priscoli is a member of the Board of Governors of the World Water Council, an organisation he helped to found, in addition to GWP. He has been a water policy advisor to many organisations including UN water-related agencies, International Finance Institutions, and to many water ministers around the world.
Priscoli is Editor-in-Chief of Water Policy. Priscoli holds degrees in economics and political science and post-doctoral studies from Tufts and Georgetown Universities.
Prof. Eelco van Beek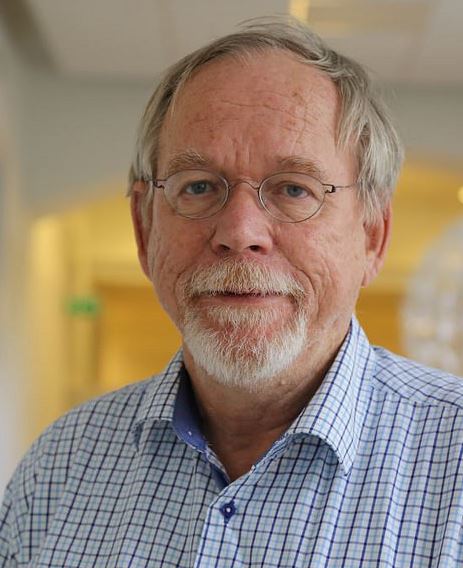 Professor Eelco van Beek of the Netherlands currently teaches IWRM at the University of Twente. Prof. van Beek was a professor in Modelling in Integrated Water Resources Management at the Delft University of Technology (1992 – 2004), and today leads the Delft Hydraulics research project on Integrated River Basin Management and water allocation under drought conditions. For 35 years he has worked on the interface between IWRM research and its application in the field, and been involved in implementing IWRM in a number of countries.
Prof. Adrian Cashman

Professor Adrian Cashman is Senior Lecturer at the University of West Indies. He has more than 30 years experience of working in water in a variety of roles: contractor, consultant, public servant, and most recently as an academic, practicing in southern Africa, Europe and the Caribbean. He has a first degree in civil engineering, a Master's degree in environmental economics and a doctorate in social sciences (social and environmental accounting). He has experience in climate change, political economy, and institutions and governance.
Dr. Madiodio Niasse

Dr. Madiodio Niasse is the former Director of the International Land Coalition. From Senegal, Dr Niasse holds a doctorate in environmental sciences and has qualifications in environmental and social impact assessment as well as public participation and conflict management. Dr Niasse has served as chairman of GWP West Africa and as such brings a regional perspective for the operationalization of GWP's knowledge chain.
Prof. A. Dan Tarlock

A. Dan Tarlock is a distinguished Professor of Law and Director of the Program in Environmental and Energy Law at IIT Chicago-Kent. He is an internationally recognized expert in environmental law and the law of land and water use. He has published a treatise, Law of Water Rights and Resources, and is a co-author of four casebooks, Water Resource Management, Environmental Law, Land Use Controls, and Environmental Protection: Law and Policy.
Prof. Kalanithy Vairavamoorthy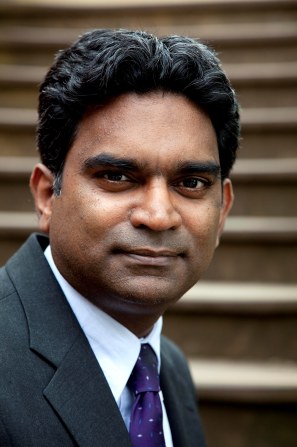 Professor Kalanithy Vairavamoorthy is Practice Leader for Applied Research and Knowledge Transfer at IWMI Sri Lanka. He was also the founding Director of the School of Global Sustainability, the director of the Patel Centre for Global Solutions and a tenured professor in the Department of Civil and Environmental Engineering, at the University of South Florida, USA. Furthermore he is Professor of Sustainable Urban Water Systems at UNESCO-IHE and TU Delft, in the Netherlands. He was the director of SWITCH, a 25 million euro EU research project for Integrated Water Management for the City of the Future. Professor Vairavamoorthy is an expert in urban water systems operating under future global change pressures and their implications on water governance.
See Professor Kalanithy Vairavamoorthy speak at TEDxUSF Conference on Sustainable Water management.
Prof. Mike Young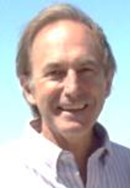 Mike Young holds a Research Chair in Water and Environmental Policy at the University of Adelaide. He was the Founding Executive Director of its Environment Institute, is a fellow of the Academy of Social Sciences in Australia, and is a Distinguished Fellow of the Australian Agricultural and Resource Economics Society. He is appointed to the Whitlam and Malcolm Fraser Chair in Australian Studies at Harvard University for the academic year 2013/2014. He played a key role in establishing Australia's National Land and Water Resources Audit.
Dr. Winston Yu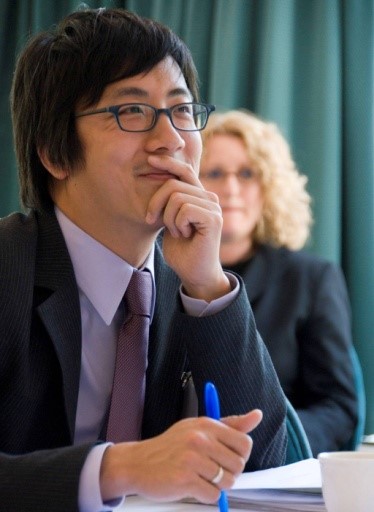 Winston Yu is a Senior Water Resources Specialist at the World Bank. He holds a PhD and MS in environmental science and engineering from Harvard University. He received his BS from the University of Pennsylvania. Winston´s working experience covers technical and institutional problems in the water sector with a focus on developing countries (e.g. India, Pakistan, Bangladesh, China). His research interests include the development of river basin management tools, flood forecasting and management, groundwater depletion, international rivers and transboundary issues, and adaptation to climate change. Prior to joining the Bank he was a senior researcher at the Stockholm Environment Institute (SEI) and also served as a American Association for the Advancement of Science (AAAS) Fellow at the US Department of State.
Contact
Contact the GWP Technical Committee through Danka Thalmeinerova, Senior Knowledge Management Officer: danka.thalmeinerova[at]gwp.org.