2016 - 2018

H.E Mr. Watt Botkosal, Master of Science in Forestry, and Executive Master of Business Administration, has been working for the Government of Cambodia since 1995 and has been over 15 years of experience working at senior management level with national government, inter-governmental organization and coordination with different countries in Mekong River Commission and GWP SEA. He specializes in natural resources management such as forestry science, natural resources planning and management, and Human resources and institutional capacity assessment and development, organizational change and reform, team building, human resources development and management, strategic planning and project and program development, monitoring and evaluation, organizational performance evaluation, IWRM and Integrated River basin management and planning, Basin Development, and communication materials, sustainability assessment frameworks, environmental and climate related risk management such flood and drought, and sustainable policy development. He works for national and regional basin development plan within the Mekong Basin, for Basin Development Strategy formulation and implementation. He leads the transboundary project management for Cambodia-Vietnam, Cambodia Lao PDR, Cambodia-Thailand on Mekong Delta, Se San-Srepok and Sekong Water Resources Management, Tonesap Lake Management and National Project for 3s and 4Ps under WB Fund. First person initiated 4-Ps Basin IWRM implementation funded by GWP, ADB as leader of national Expert Team to study the 4-Ps Basin, Basin profiles, Basin Development Roadmap.

H.E Mr. Watt Botkosal (since 2013) has been Member of National Working Group for Water Resources Management and Planning leading by Ministry of Water Resources and Meteorology. He leads expert and consultants teams for research and development for national water resources development and planning, scenario development and basin development strategy development and implementation. He coordinates work with different line agencies at national and sub-national levels, local communities and other stakeholders as well as NGOs, national academics, and transboundary cooperation between 4 countries, the Member of Mekong River Commission. He used to be leader for IWRM National Training Team and Gender Mainstreaming Team for last 10 years. He used to work as member for AquaJaring SC for Cambodia. For GWP, he is founder of Cambodia Water Partnership, has been is Chair and GWPSEA Steering Committee Member for Cambodia since 2009. He formulated all CamboWP proposed activities since 2006 while he stared working with GWPSEA. He has published some papers contributed to CamboWP, IUCN, MRC and national and International Conferences as honorary public speaker.

H.E. Mr. Watt Botkosal has been given Honorary Medal by the Royal Government of Cambodia in March 2008 and by The King of Cambodia in May 2015.
---
2013 – 2015
Mr. U Hla Baw

Mr. Hla Baw has education background on Civil Engineering; specialized in Hydraulic Engineering and Irrigation Engineering. During 36 years working in the Irrigation Department under the Ministry of Agriculture and Irrigation, Mr. Hla Baw involved in water resources infrastructure development projects with special competence in investigation, design and construction works. During his serving in Irrigation Department, he was trained and accomplished knowledge and skills related to water resource management through attending international training course conducted in Japan as well as participating international training course for rural development conducted in Korea.
Mr. Hla Baw could be said one of the founding persons for MmWP. In that virtue, he has contributed actively to the country network. Country Partnership experiences would be useful to strategic leadership of GWP-SEA Partnership.
Before retiring from his position as Deputy Director General, during fulfilling the various duties and responsibilities of Deputy Director General for Irrigation Department under the Ministry of Agriculture and Irrigation, Mr. Hla Baw has several opportunities to participate to international and regional meetings and forums, so as became familiar with sustainable development regional issues.
---
2010 – 2012
Dr. Le Van Minh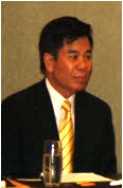 1. Date of Birth
19 July 1948
2. Education Background
1972: Bachelor, Civil Engineering University Moscow, Rusia
1985: PhD Water Resources Management St Petersburg Civil Engineering University, Rusia
3. Career Record / Experience
1972 - 1998: Official, Project Manager, Department of Science and Technology,
Ministry of Water Resources, Vietnam
1998 - 1991: Official, Department of International Cooperation, Ministry of Water Resources.
1991 - 1993: Deputy Director General International Cooperation Department, Ministry of Water Resources.
1994: Director General International Cooperation Department
1994 – 1995: Director, Resources Management Division, Mekong River Commission Secretariat,
Bangkok – Thailand.
1995 – 1996: Office in Charge, Mekong River Commission Secretariat, Bangkok – Thailand.
1997 – 1998: Director General, Vietnam National Mekong Committee
1998 – Present: Director General, International Cooperation Department,
Ministry of Agriculture and Rural Department (MARD)
Director of International Support Group (ISG), MARD
SOM Leader for Viet Nam to ASEAN Ministers of Agriculture and Forest.
4. Rewards
- Medal for Water Resources Management, Gov. of LAO PDR
-1999: Selected as International WHO's WHO of Professional
-2006: Medal for Agriculture and Rural Development – Government of Vietnam
-2007: Medal for Development of Cooperation in Agriculture, Gov. of France
-2008: Medal for Water Resources Development Gov. of Lao PDR
Ir. Siswoko Sastrodihardjo, Dipl.HE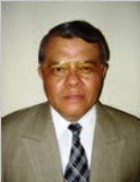 Personal Information
- Place and Date of Birth: Sragen, April 27, 1947
- Nationality: INDONESIA
Education
- Diploma Of Hydraulic Engineering 1977, International Institute of Hydraulic and Environmental Engineering, Delft, The Netherland.
- Civil Engineering 1973, Gadjah Mada University, Yogyakarta, Indonesia
Employment Summary (last 10 years-present)
01/2007- 2010: Chair Person, Global Water Partnership Southeast Asia
05/2005-07/2007: Director-General of Water Resources, Ministry of Public Works
11/2003-04/2005: Inspector-General, Ministry of Public Works
05/2002-10/2003: Special Assistant to the Minister of Public Works
01/2001-04/2002: Inspector 1, Inspectorate General, Ministry of Public Works
01/2000-12/2000: Assistant to the Deputy, State Ministry of PublicWorks
11/1997-12/1999: Head of West Nusa Tenggara Regional Office (Ka Kanwil PU), Ministry of Public Works
10/1994-10/1997: General Project Manager, Ciliwung-Cisadane RiverBasin Development Project, Ministry of Public Works