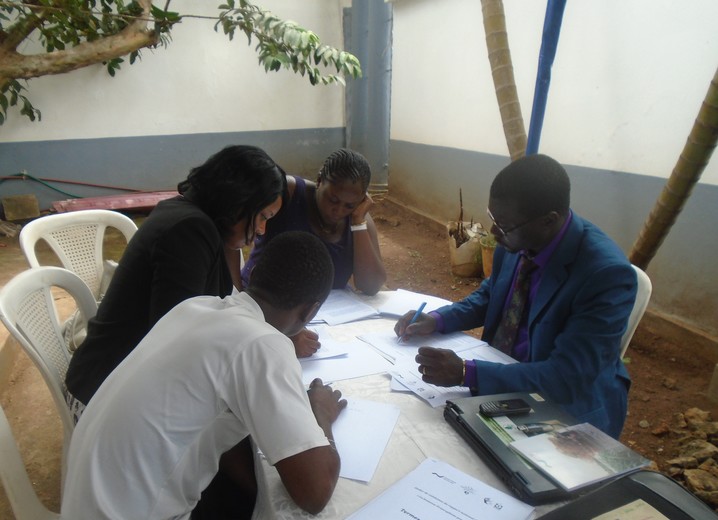 COP21: Cameroon Youth contributes.
The workshop for approving the national report of the Francophone Youth for Water project, initiated and funded by Office Franco-Québécois pour la Jeunesse (OFQJ) and Global Water Partnership (GWP) entitled "What place for youth in water governance and food security issues in the context of climate change " was held on August 12th 2015, on the fringes of the international Youth Day, in Yaoundé.
Organized within the context of COP21 thanks to the multi-faceted support of GWP-CAf, this workshop brought together young leaders from youth networks and associations working in the sectors of water, climate change, food security and environment.
The workshop not only aimed at introducing stakeholders the results of the national consultation and but also approving the recommendations that will to be presented during the 21st session of the Conference of the Parties on Climate (COP21) this December in Paris, France, as Cameroon Youth's contribution.
Lessons learnt
Many young people do not know the international, regional and national water and food security policies;
Young leaders are not associated/involved in the decision making process and the development of projects related to environment, water, climate and food security;
Young leaders don't often share information among them.
Young leaders need training.
Outcomes
The report was approved;
Cameroon Youth determined to become actors of sustainable development;
Young leaders committed to work together for mobilizing available finance for their projects.