More than 60 participants were engaged in regional shared vision and collaborative modelling workshop for the Mekong River Basin, held on 23 October 2018 in MRC Secretariat, Vientiane - Lao PDR. The participants were diversed which represented government official, NGO, private sectors, within the Mekong country and non-Mekong country in the Southeast Asia as well as several MRC officials.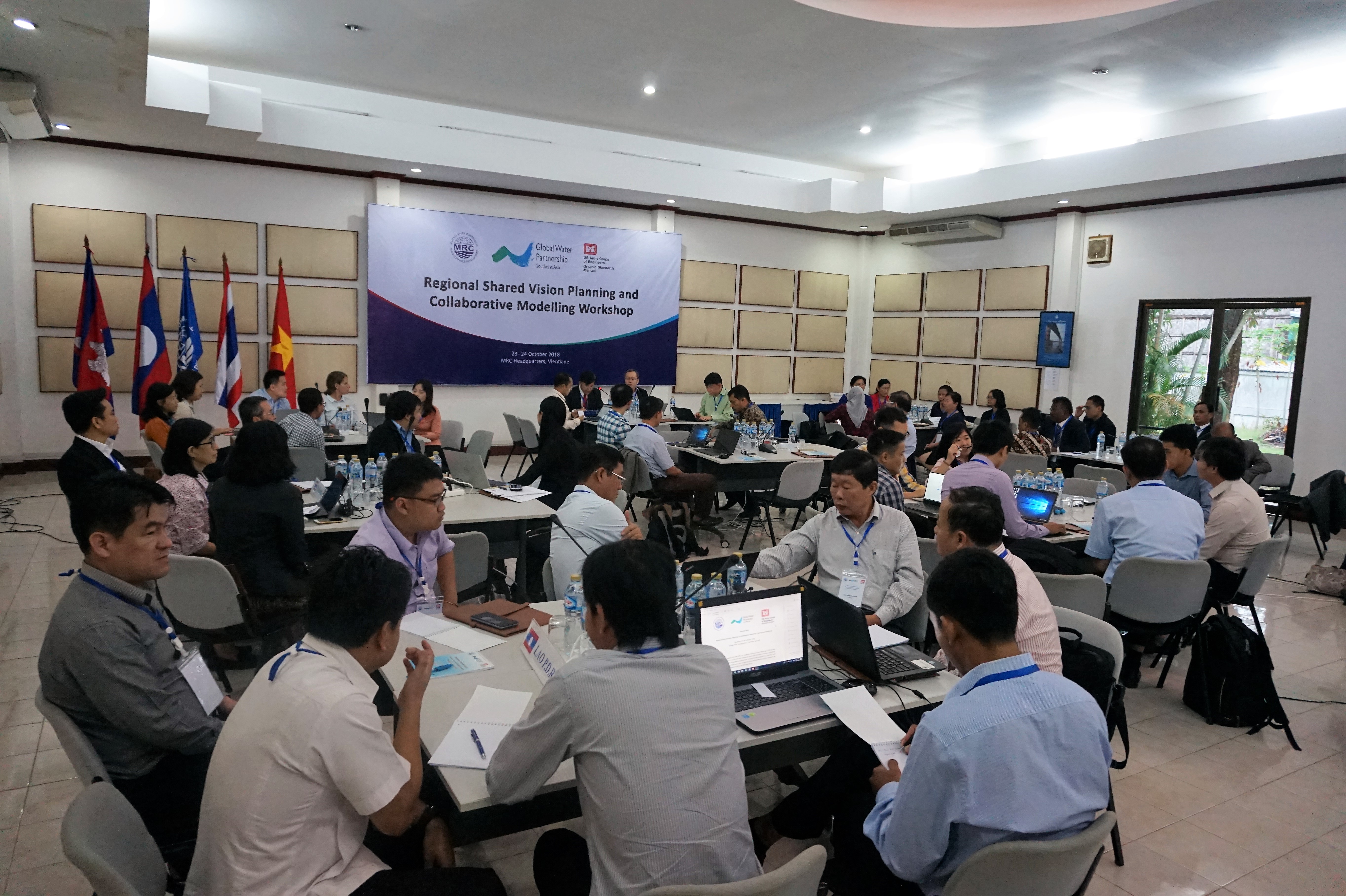 It was back to 2017 when the US Army Corps of Engineer (USACE) engaged with the Mekong River Commission (MRC) to implement shared vision planning (SVP) to help negotiate the economic, social, and environmental trade-off between respective riparian countries. Following the enormous potential for the use of collaborative model (CM) and continued the SVP, the Global Water Partnership Southeast Asia offered their support for implementation of these approaches to enhances inclusive water governance and IWRM in one of the transboundary river basin in the region.
The GWP SEA chairman H. E. Mr. Watt Botkosal on his opening speech argued that many SEA countries already applying modeling system into the decision support system tools to support water resources management and development. However, he added that the capacity to understand the concepts and its application in the respective field still very limited. The Officer in-charge from the MRC also added that this training will utilize the MRC's study such as the council study and will not create something new from the scratch.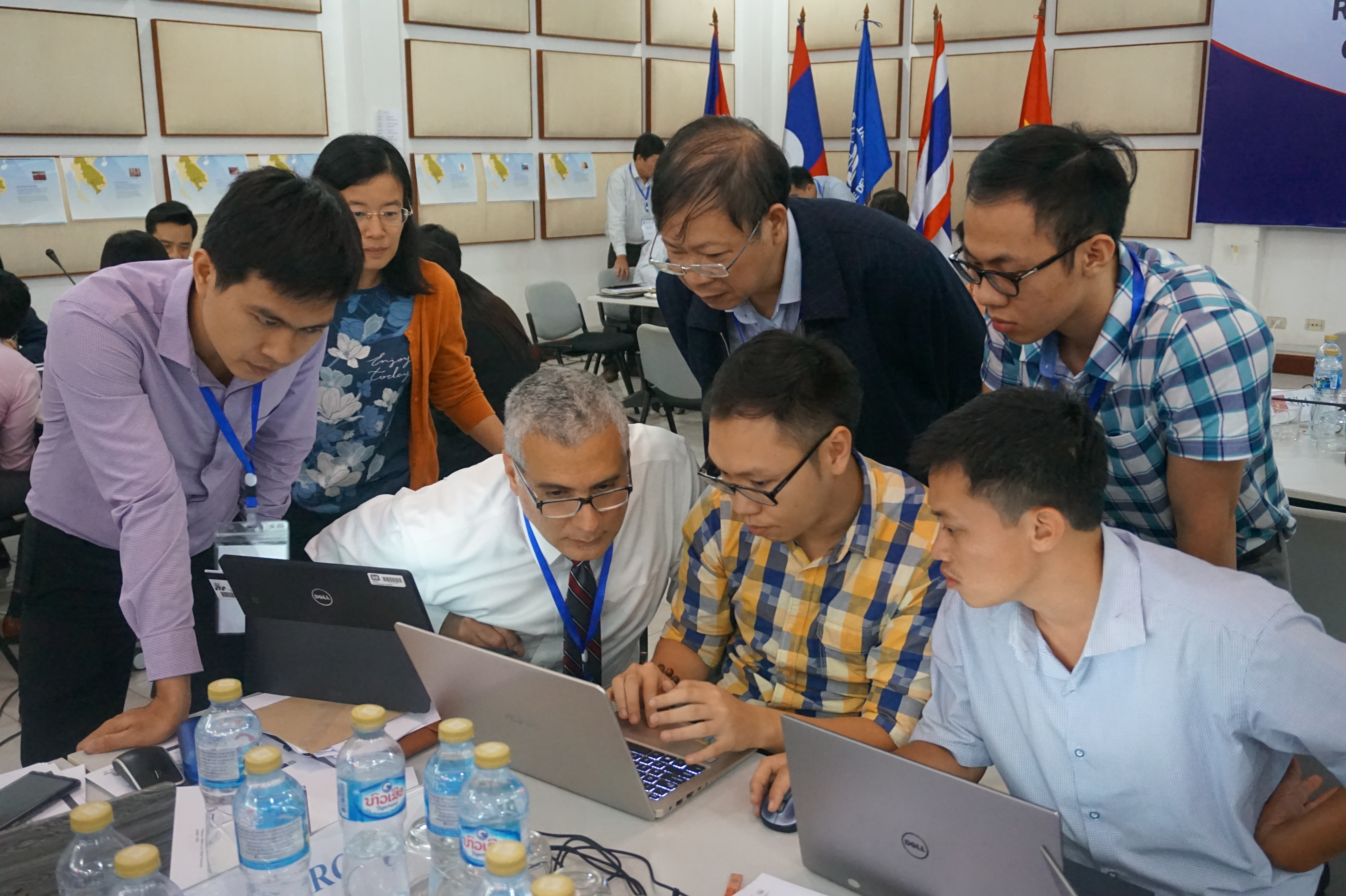 One the one hand, shared vision planning is described as involving stakeholders in the technical analysis. In other word, the decision makers, policy planners, and technical experts are gathered and engaged in a structured decision process starting from problem definition to recommendation of plan that might require an iterative process. The SVP usually apply in a situation that must meet multiple objectives and with several technical and scientific uncertainty. This situation is aligned with a transboundary river basin management that involving different sectors and multiple country.
One the other hand, a collaborative modelling taking part during the SVP by utilizing a computer-based and visualization tools as a decision-support system. The model can very useful as it can show multiple scenarios that will leads to negotiation and consensus building through exploring the trade-off.
Several lessons can be drawn from the collaborative modelling process. Firstly, the stakeholders and decision makers were able to ask "what if" questions and explore their 'gut" feeling of system understanding (responsiveness). Secondly, the model will gain credibility as it developed through a long process of engagement and the "participatory-technical" process that lead to buy-in. Thirdly, the model can show its usefulness as it provide information in a way that mattered and was understood by stakeholders and decision makers. Lastly, the whole process in team building will generate trust and ownership as the fragmented knowledge was share useful for negotiation process.