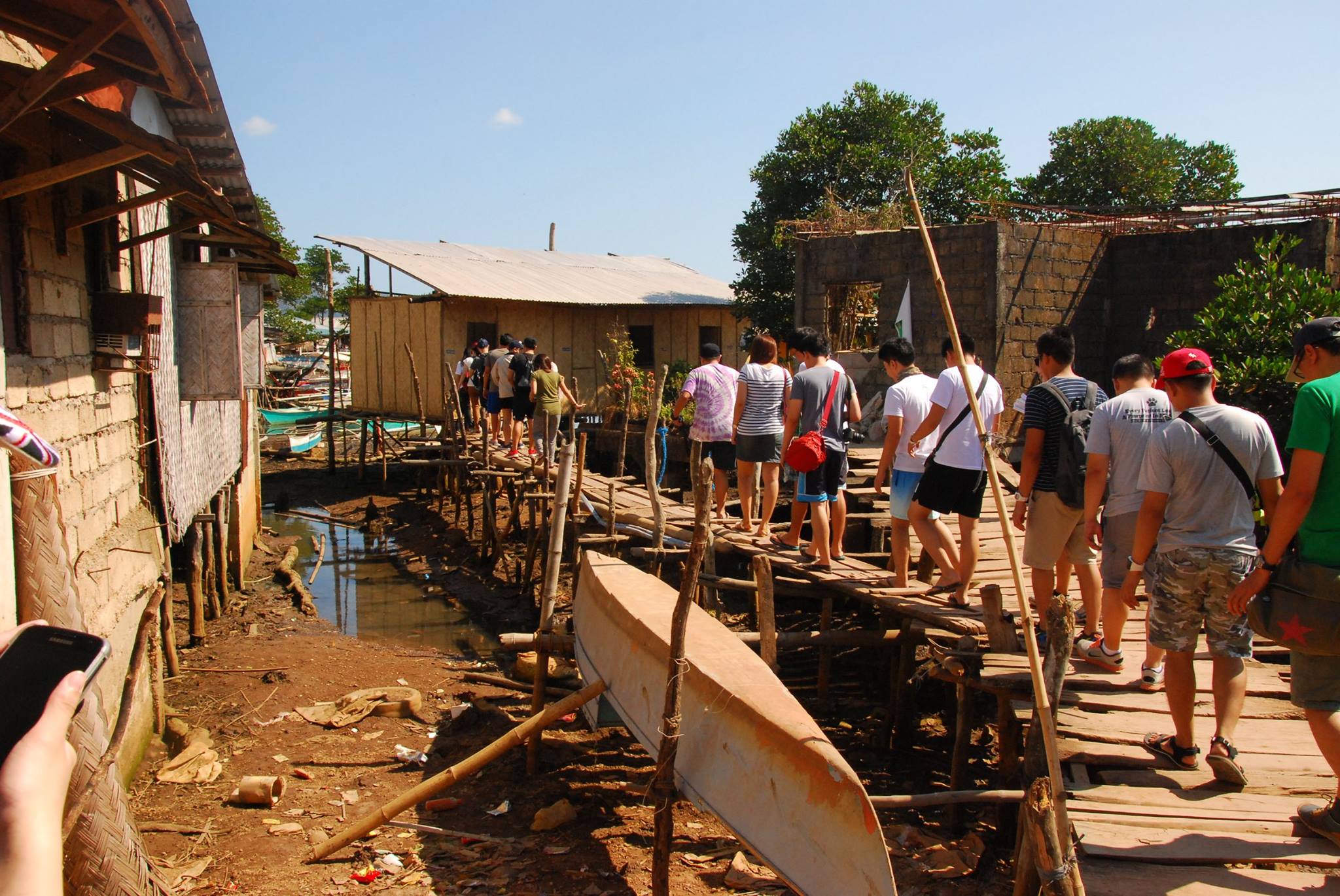 Climate Smart Palawan: creating climate resilience in Calamianes group of islands (Busuanga-Coron-Culion)
Elease briefly describe your Water ChangeMaker journey
Deemed to be the "hotspot" and the country's last ecological frontier, the Calamianes Group of Islands (Busuanga, Coron, and Culion) of Palawan, are reliant on farming and fishery resources for livelihoods and food security. Climate change and variability, including climate hazards (e.g. tropical cyclones, flooding, sea-level rise, and drought), impact the farming and fishery systems and the vulnerability of dependent communities. This project aims to investigate the worst-case scenarios that happened to these islands, which include biophysical and socio-economic stresses as well as psychological traumas and secular activities. It also contributes to improving community adaptation schemes by characterizing, assessing, and predicting the future of food resources using the simplest and uncomplicated approach – the Track-Risk-Impact-Policy (TRIP) to Resilience framework. Focusing on adaptation elucidations and strategies for enhancing climate resilience at the local level contributes to capacity development and local empowerment. Integration of natural, social, and economic studies identify a range of options for management and policy reform. These alternatives are delivered as briefing materials to managers and decision-makers in communities and society at large in the Islands. The strong partnership with the Local Government Units and other stakeholders (community of farmers, fisherfolks, indigenous people, NGOs, academe, church, women, youth, private sector), provides strong scientific and political support for the development of effective science-based governance approaches, which are needed to position vulnerable communities for an improved future.
Please describe the change that your initiative created and how was it achieved
Under the project, Climate-Smart Palawan: Creating Climate Resilience in Calamianes Group of Islands, the "Track-Risk-Impact-Policy (TRIP) to Resilience" Framework was used to create a momentum of change not only for the Islands of Calamianes but also on the other islands in Palawan. This TRIP Framework was used both in the research and capacity building. This provides solutions that reduce the risks and prevent potential damages and losses in the Islands. The solutions are as follows: 1. Land-zoning and new building codes have been implemented to reduce the vulnerability of the communities; 2. Adjustment of the agricultural calendar per island has been executed to address the issue of food security and water sufficiency; 3. Climate-proofing or climate-smart approaches for post-production management practices have been integrated into the planning and have been also taught to the communities of farmers, fishermen, and indigenous people (IP); 4. Communities were trained to apply sustainable natural resource management in order to increase the resilience of food production; 5. Establishment of renewable energy sources in the off-grid islands were established; 6. Climate-smart rainwater harvesting systems were introduced to address the issue of water security, especially in the most remote areas; 7. Gender equality initiatives and considerations, the use of traditional knowledge and practices on agro-biodiversity, sustainable land management (SLM), and sustainable forest management (SFM) were strengthened; 8. Gender-responsive measures, the role of women in the development and conservation processes were enhanced; 9. "Climate Field School" for farmers, fisherfolks, and indigenous people were created.
How did your initiative help build resilience to climate change?
One specific climate-related issue was a storm surge event brought by Super Typhoon Haiyan, "Yolanda", which resulted in billions worth of damages and losses. More than 24,000 people in Calamianes Islands (Busuanga-Coron-Culion) were affected. People were warned, however, they did not leave the place. Some thought that it was a normal tropical cyclone. And others said that they did not understand the terminologies that were used at that time. One of the findings of our research was that there is a need to communicate "climate science and policy" to the stakeholders and their communities. There's a need to train and capacitate all the stakeholders to achieve climate-smart and disaster-resilient Palawan. And that's the essence of the model - the "T-R-I-P to Resilience Framework" - from research to assessment to collaboration to implementation. 1. The research was conducted on the islands. 2. The results were presented to the administrators and officials for validation. 3. Collaboration with the different stakeholders was established. 4. Two batches of scientific capacity development and training were done. 5. Science-based policies and action plans were formulated. 6. Climate change adaptation programs and projects were developed and implemented. 7. Climate-smart structures were established using the "multi-stakeholder" approach. 8. A Monitoring and Evaluation (M&E) System was jointly established. 9. Linkages with the development partners were strengthened. 10. Resource mobilization was also introduced.
What water-related decisions did your initiative influence or improve?
Under the project, Climate-Smart Palawan, the "TRIP to Resilience" Framework was used to train both the scientists and non-technical stakeholders to assess the needs of the community, to create policies, to collaborate with different actors, to plan and implement climate change adaptation programs and projects. Because of this, the role of stakeholders was established and communicated: 1. The Provincial Government of Palawan and Local Government Units were capacitated to create the strategic road map and implement the laws, policies, and guidelines that are related to climate change (adaptation or mitigation) and disaster risk reduction and management 2. Academe (Universities, Colleges) in Palawan were trained to provide technical assistance and scientific information such as climate science, climate scenarios, and projections that are needed in the local climate change action plan (LCCAP), risk assessment and management 3. Civil society organizations (CSOs) and non-government organizations (NGOs) were empowered to reach out and work with the community organizations of farmers, fishermen, and indigenous people (IPs), women, youth, and persons with disabilities (PWDs) 4. Church leaders, who are very influential in the Philippines, were also trained to understand the science of climate change, which resulted in strengthening the "faith" and coping mechanisms of those who are victims of different environmental dilemmas.
What were some of the challenges faced and how were they overcome?
My Water ChangeMaker journey is indeed special simply because it is about passion and commitment. It is about giving my life to save my countrymen from the threats of climate change and disaster risks. It is a challenging because, for every island in the Philippines, there is an appropriate scheme to win the hearts of the stakeholders. For instance, in Palawan, the approach to the local government units is different from the approach to the indigenous people. Though these two stakeholders have contrasting principles and ideas, the strategy is to let them understand the significance and consequence of climate change in their lives. And I am delighted to share that during the capacity development, both of these stakeholders were present: Local Government Units of Busuanga, Coron, and Culion and the Indigenous "Tagbanua" Tribe. My researchers and I taught them the following: 1. How to do climate modeling --- analyzing the rainfall and temperature for the next 30 to 60 years. 2. How to identify the most recurring hazards (e.g. Tropical cyclones, flood, sea-level rise, and drought) in those islands 3. How to assess the risk as a function of hazard, exposure, and vulnerability (R=HEV) 4. How to assess the impacts (e.g. biophysical, socio-economic, psychological impacts, and religiosity and spirituality) 5. How to create a local climate change action plan 6. How to develop a climate change adaptation project that is aligned to the international and national action plans. Both of them were able to accomplish the task of addressing the major climate concerns of the Islands.
In your view: Will the change that was created by your initiative continue?
Because of the success of this project, it has been replicated in different parts of the country. To date, my researchers and I have capacitated: 1. More than 600 government institutions (e.g. national, provincial, local), new regulations, policies, projects were established to promote climate change adaptation and sustainability and standards/systems that benefited 30 Million people. 2. More than 200 Universities and Colleges "Training of Trainers" or "TOT" were conducted to the Academe or Higher Education Institutions (Universities, Colleges – private and public) to help their own local governments to develop a climate change adaptation-disaster risk reduction and management (CCA-DRRM) project. 3. More than 200 Civil society organizations (CSOs), Non-government organizations (NGOs), Church Leaders, People's Organizations (e.g. farmers, fisherfolks, indigenous people, women, youth, PWDs) were capacitated on climate change adaptation projects in the area of agriculture and fishery. 4. More than 200 representatives from the private sector and service providers, presentations and high-level discussion workshops were done to train the business sector on how to adapt to the changing climate.
What did you learn during the initiative or after? And is it possible that others could learn from you?
When I developed the program "Climate Smart", the intention was to physically travel into areas with "the poorest of the poor" and teach the indigenous peoples, farmers, fisherfolks, and other stakeholders throughout the many areas and islands of the Philippines how to be resilient and adapt to climate change through sustainable practices and adaptation measures. I do this free of charge and work together with all of the local governments in the country to aid one of the top 3 countries hardest hit by climate change. I empower people ranging from the fishermen and agriculturalists up to climate and sustainability leaders at the national level. I'm a "Man on a Mission": to equip every individual in my country and in my region with the tools necessary to sustainably deal with impending climate change conditions and to see that the poorest of the poor have the knowledge to access both expertise and funding to help their communities in the decades to come. I am praying that my advocacy will have a far-reaching impact on the generations to come. My efforts are helping each community to develop plans, proposals, and implementations to strengthen their communities in climate change resilience and sustainability measures in the long run.