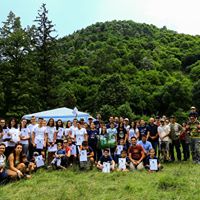 Save our rivers
Please briefly describe your Water ChangeMaker journey
The main problem we are fighting with is the constant deterioration of the ecological and chemical status of our surface and groundwater bodies, including drinking water sources. It is caused by the vast spread of surface and groundwater pollution and by the proliferation of new small hydropower plants drying our rivers down to the bottom and disrupting the river bio corridors. The biggest barrier to address the problem is grand corruption in our country. Bulgaria is perceived as the most corrupt EU Member State according to Transparency International. The problem was created and is currently accelerated by a large number of apparently corrupt investors seeking to save costs on wastewater treatment and/or developing environmentally harmful small hydropower plants, disrupting and drying our rivers down to the bottom all year round, in collaboration with suspected corrupt state environmental authorities
Please describe the change that your initiative created and how was it achieved
We are conducting constant, proactive monitoring of our rivers aiming to:
- Inform the state authorities of the negative impact of the existing enormous hydropower pressure on the rivers in Bulgaria and to force decision makers to properly apply the legislation and, if necessary, to impose restrictions or penalties in case of registered breach of the legal framework;
- Register the hydropower monitoring results on our hydropower monitoring platform which, as of today, is the only such monitoring platform in the world: https://dams.reki.bg/Dams/Map?setlang=en
- Organize green river schools for kids together with the local municipalities and schools, aiming to educate children, their parents and local people (including local anglers) to keep the rivers healthy and clean. Together with the kids we also stock the rivers each year with 5000 juvenile fish specimens of brown trout for educational purposes. One example of our experience concerning Green schools for kids in the years 2017-2019 can be found in the Facebook link in the right column. It is our clear vision and strong belief that teaching kids and locals about environmental responsibility gives us great hope for the future - the only one actually.
- Fight every case of river pollution we register during our river monitoring. Currently river pollution in Bulgaria is a huge problem, growing with furious acceleration;
- Closely watch potential environmentally harmful investment proposals as well as amendments to legislation and authorization procedures for such plans to meet the objectives laid down in the EU Water Framework Directive;
- Advocacy work with policy and decision makers in Bulgaria, in the European Union and with International Financial Institutions, including:
- informing Bulgarian authorities, the public and the media about the results of our river monitoring;
- legal actions in Bulgarian court against illegal environmentally harmful undertakings aiming to protect rivers and groundwater as well as to prevent further deterioration of the ecological and chemical status of the surface and groundwater bodies.
- participation in policy consultations and preparation of submissions to the EBRD, EIB and the WB, aiming to improve the environmental and social policy of these international financial actors.
We are not part of formal coalitions but are working together with all environmental NGOs in Bulgaria. Regionally, we work with CEE Bankwatch Network and other Balkan environmental networks focused on river protection, such as Patagonia's Blue Heart of Europe campaign, Balkan River Defense. More widely we are also working together with Rivers without Boundaries and are part of the Global Dams Debate informal group.
How did your initiative help build resilience to climate change?
Part of our mission is to raise public awareness on the fact that in light of climate change, riverine ecosystems will become more and more vulnerable and dependent on the good ecological and chemical status of the rivers. Healthy rivers are an important part of the natural cooling system of the planet too. Every living thing in the continent is dependent on rivers in good status. Drinking water sources are vital but are getting more and more exhausted and polluted. Good water quality will contribute to securing the drinking water supply for the population. Finally, the replacement of bottled water by tap water leads directly to a reduction in plastic waste. Therefore, protecting all water sources is a long-term mission worth every effort possible in light of climate change, and this is what we do every day.
What water-related decisions did your initiative influence or improve?
We forced the state authorities to start working on the Bulgarian Fish Passes Guide as well as on the Bulgarian Guide to Ecological Flow determination. Pitifully, progress is too slow. We did a lot of work during the public consultation on the preparation of the current River Basin Management Plans 2016-2021 in Bulgaria with many measures proposed to the River Basin Directorates that were consequently included in these plans.
What were some of the challenges faced and how were they overcome?
The biggest challenge that we face every single day is called "grand corruption", but we will never give up! Our journey is special because local people from all over the country call us for help every time some extremely controversial and environmentally harmful undertaking is going to be developed in their region--for example new hydropower plants or new polluters, such as metal ore mines. Our hydropower monitoring platform is special too--the only one in the world so far. But our biggest and most inspirational achievements are the Green Schools for kids.
In your view: Will the change that was created by your initiative continue?
Oh, yes, for sure it will! We will never give up and saving a river or a drinking water source is a really big deal. Another big example happened in 2019 when we managed to block in the Supreme Administrative Court the development of a new hydropower plant on the Yastrebino Dam here in Bulgaria through a call for help from local people. This is a dam used for drinking water and irrigation, and the water would have not sufficed for hydropower. Every success gives us the strength to keep on fighting.
What did you learn during the initiative or after? And is it possible that others could learn from you?
Our initiative started in 2013 and is ongoing. It will never stop. Many other NGOs, mainly organised by local fishermen, are following in our footsteps as we share our experience with them. We are using every tool in the above list.