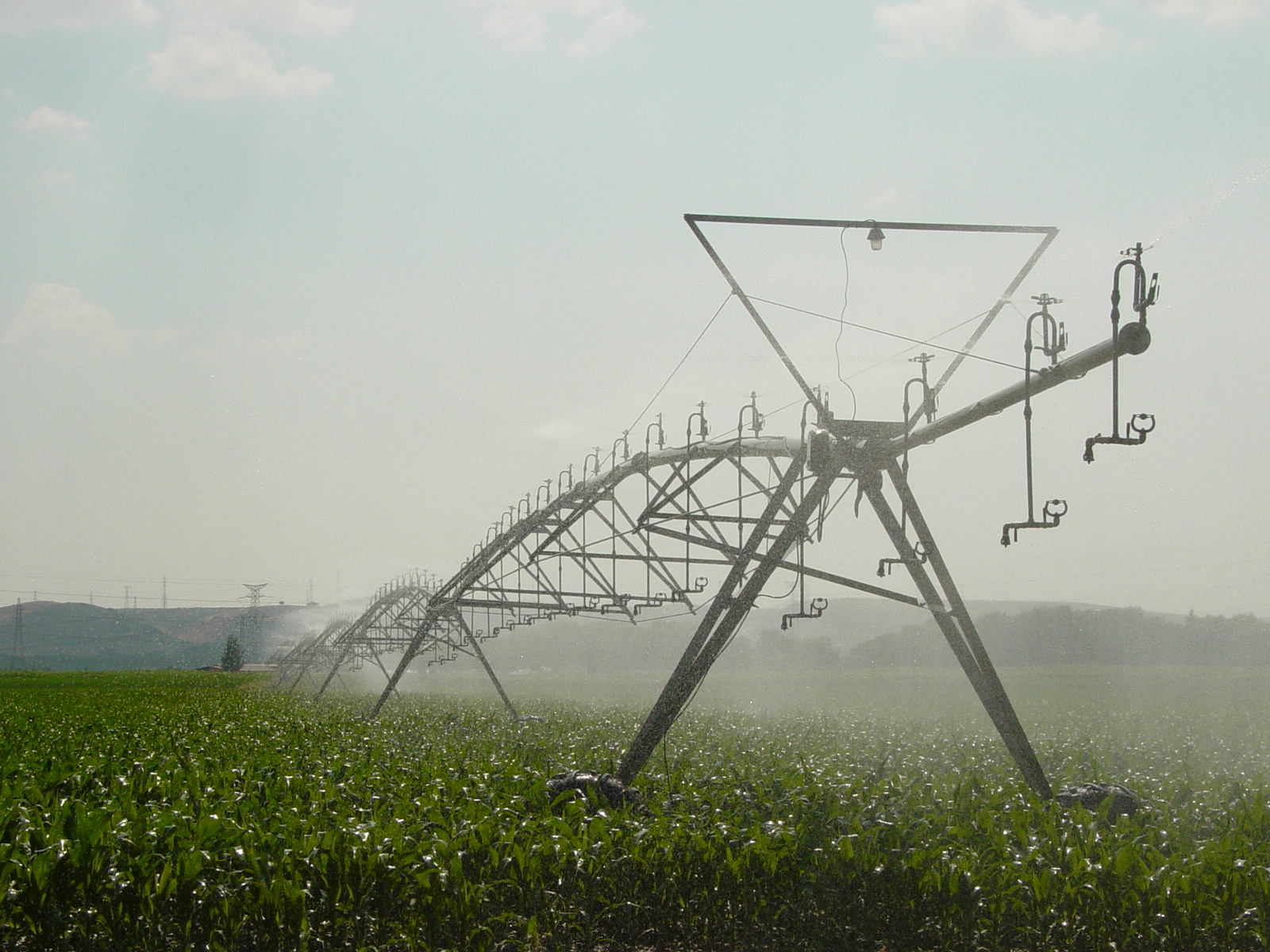 National Centre for Irrigation Technology (CENTER) - A global water saving initiative
THIS IS A TRANSLATION - THE STORY WAS SUBMITTED IN SPANISH
Please briefly describe your Water ChangeMaker journey
Spain is a global power in irrigation and its irrigated area as a percentage of its territory is the largest in the European Union. Twenty-two percent of the total cultivated area produces 65 percent of final agricultural production and 2 percent of gross domestic product (GDP). However, agriculture is also the main consumer of water (78 percent). The creation of the National Centre for Irrigation Technology (CENTER) arose from the need to encourage and promote water and energy efficiency and sustainable water management in irrigation. Comprising a test laboratory and an 82-hectare farm used to undertake experiments and exhibit the main existing irrigation systems, CENTER is dedicated to applied research, development, experimentation, testing, standardisation and innovation in cutting-edge irrigation technologies, as well as constituting a training and technology transfer centre that sets benchmarks both nationally and internationally. All these activities aim to demonstrate the utility of, and need for, irrigation in Spain, the benefits of modernisation and sound energy and water management, and the opportunity represented by the latest technologies to achieve sustainable, profitable, rational and socially accepted irrigation, against a backdrop of water scarcity and global climate change.
Please describe the change that your initiative created and how was it achieved
CENTER's integrated and collaborative strategy when undertaking work to assist the sector begins with the identification of a need in the irrigation sector, whether affecting manufacturers or farmers. Studies and trials are then carried out to respond to the need, harnessing the latest technologies and often in cooperation with leading companies, research centres, organisations and universities. The process culminates in results or a solution to a specific problem, obtained via tests and research both in the laboratory and on the farm, which can then form a national and/or international standard, a publication to disseminate the outcome, or courses, events and conferences to raise awareness of the new knowledge. CENTER acts as the Secretariat of the CTN318 Technical Standardisation Committee of the Spanish Association for Standardisation (UNE), which in turn participates in the International Organization for Standardization (ISO) and the European Committee for Standardization (CEN). These multidisciplinary organisations, which are not linked to the water sector, draw up standards based on the consensus of all those involved in the irrigation sector, ensuring the quality, safety and sustainability of water and irrigation projects, products, facilities and services. The Ministry of Agriculture, Fisheries and Food works through CENTER to support sustainable agriculture by developing innovative techniques, studies and trials to ensure that water is used more efficiently.
How did your initiative help build resilience to climate change?
Examples of how the CENTER initiative is working with the irrigated agriculture sector to save water during irrigation include the use of remote sensing to calculate more precise irrigation doses; the testing of several localised underground irrigation systems on woody crops to replace old, less efficient forms of water application, such as gravity-driven methods; a joint study on the detection of zebra mussels (infestations of which are driven by climate change) based on pressure loss in pipes; and joint work with manufacturers and research centres to develop products with low pressure loss that help to reduce energy consumption during irrigation. The use and development of standards for new technologies, such as sensors and remote control, are key elements of CENTER's efforts to develop agriculture 4.0.
What water-related decisions did your initiative influence or improve?
The initiative is led by the Ministry of Agriculture, Fisheries and Food, guaranteeing its impartiality and transparency and the participation of all actors in the sector. As a public body, it seeks the common good. CENTER is a free public service for the benefit of all, from manufacturers to users and researchers. It provides a space for all stakeholders to come together. The standards developed are the result of consensus among all those involved in the sector, and they ensure the quality, safety and sustainability of water and irrigation projects, products, facilities and services. CENTER's prominent role in national and international standardisation over the last 20 years is reflected in its experts' leadership at national and international committees, ISO and UNE, where they coordinate and lead various working groups and projects, including in relation to meters, remote control, diffusers, spraying and filtration degree. The structural initiatives adopted by the Ministry of Agriculture, Fisheries and Food, including CENTER, have achieved savings of more than 3,000 hm³ per year in irrigation water. Of all possible rural development activities, the promotion of irrigation is the most effective in maintaining rural populations, avoiding the depopulation of rural areas, and generating wealth.
What were some of the challenges faced and how were they overcome?
The irrigation sector benefits greatly from a standard-setting, technologically advanced centre, such as CENTER, which leads and distils needs and initiatives in the area of irrigation water-saving and management technologies. However, the process of creating such a multidisciplinary, standard-setting centre on irrigation is neither quick nor easy. In addition to its research and technological activities, great effort is required to coordinate all actors in the sector, combining interests, respecting sensitivities and solving problems. Standardisation also involves adapting mindsets, interests and initiatives to standards compliance to ensure quality and transparency with regard to the situation in the sector. Any significant activity or achievement in climate change control that fails to be disseminated cannot be used by the sector. For that reason, our work includes the dissemination of research results. Training is another pillar of the CENTER initiative and is imparted through the organisation of, and participation in, conferences, courses and seminars. CENTER's International Master's in Irrigation and Drainage Engineering has garnered immense prestige.
In your view: Will the change that was created by your initiative continue?
The necessary increase in food production will result in increased water consumption, given that a large proportion of food is produced using irrigation, particularly in countries, such as ours, that have a Mediterranean climate. Climate change will lead to a decrease in the water available globally, and also for irrigation. For that reason, initiatives such as CENTER will be of increasing importance in converting less efficient irrigation systems to more efficient systems with lower water and energy consumption, such as sprinkler or localised irrigation. Moreover, remote control and remote management are a reality, and the internet of things will continue to advance irrigated agriculture, just as it has transformed the world. However, the development of standards has revealed the need to revise those already in existence due to technological progress and new protocols and materials, as well as new quality and safety requirements.
What did you learn during the initiative or after? And is it possible that others could learn from you?
While CENTER's training activities are international, so is the standards-development work in which it participates. This enables it to learn from, and work with, other countries' irrigation sectors, as well as with related sectors such as the technology sector, which is working in parallel to consolidate agriculture 4.0, extending it to all and ensuring more efficient water use, thereby assisting in the adaptation to climate change. This requires not only technological effort, but also significant awareness-raising of the need for a joint effort to enable the digitisation of agriculture and the development of new technologies. We must unite efforts to boost irrigation efficiency, sharing our knowledge and helping developing countries to improve.