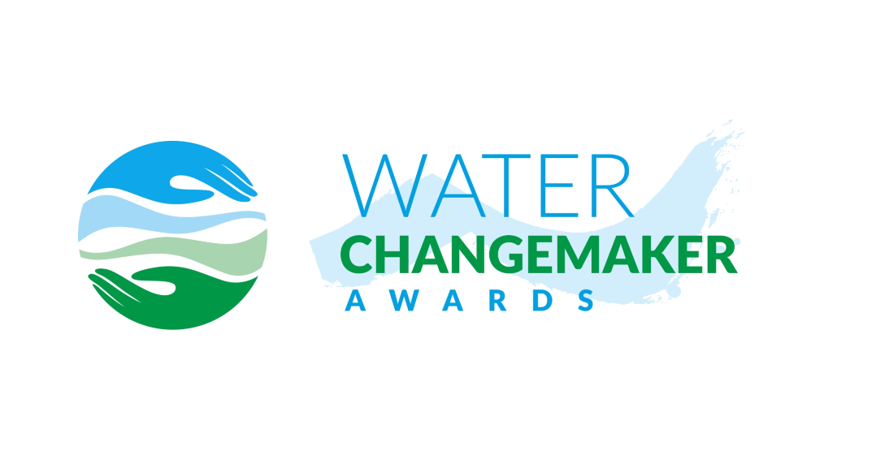 Innovating joint action to help professionalise river protection and water control
THIS IS A TRANSLATION - THE STORY WAS SUBMITTED IN CHINESE
Please briefly describe your Water ChangeMaker journey
Issues involved: The work of protecting rivers and water control is government-led and lacks the participation of multiple stakeholders. Obstacles encountered: 1. The professional skills required for multi-stakeholder participation in river protection and water control are lacking and a long-term mechanism has not yet been formed. 2. There is a lack of legal support for multi-stakeholder participation in river protection and water control. Impact of the problem: Without the participation of multiple stakeholders, the fundamental requirements for water pollution control and improvement of water ecology cannot be met.
Please describe the change that your initiative created and how was it achieved
We brought together eight academicians and more than 100 domestic and foreign experts and scholars to build a 6+X curriculum focused on the water environment. We carried out education and training for river protection volunteers, and we enhanced the scientific and professional level of the volunteer services for river protection and water control.
We recruited 702 river protection volunteers in Shenzhen, and built a four-level river protection volunteer network system, realising a closed-loop service mechanism of inspection, feedback, coordination, publicity, and supervision.
We upgraded the "Senior Workers + Social Workers + Volunteers" three-industry, joint-action model, participated in national-level ecological environmental protection research, and organised the China Volunteer River Chiefs Forum. We signed the Environmental Public Interest Litigation cooperation with the Shenzhen People's Procuratorate, and started a new model of "Judicial Measures + Volunteer Force". As a representative of social organisations, we participated in the drafting and formulation of the Shenzhen Special Economic Zone Environmental Public Interest Litigation Regulations.
We developed a mechanism for broad civic participation. Supported by the Chinese Society for Sustainable Development, Shenzhen Municipal Committee of the Communist Youth League, Shenzhen Municipal Water Affairs Bureau, Shenzhen Ecological Environment Bureau, Shenzhen Municipal People's Procuratorate and other government departments, 100,000 river protection volunteers participated in internet, telephone, and new media real-time supervision. We mobilised the National Youth Environmental Protection Organization Alliance, Shenzhen Volunteers Federation, Shenzhen Luohu District Green Travel Volunteer Association, Shenzhen Luohu District Dongyi Environmental Protection Volunteer Association and other social organisations. We also mobilised China Construction Sixth Engineering Division Corp Ltd, Shenzhen Water (Group) Co., Ltd., Shenzhen Energy and Environmental Protection Co., Ltd. and other related companies to participate in the project. China Environment News, China Youth Daily, Shenzhen Media Group, Shenzhen Special Zone Daily, Shenzhen Economic Daily, Shenzhen Evening News, Shenzhen Jingbao, Shenzhen Metropolitan Weekly, Shenzhen News Network, Southern Metropolis Daily, Hong Kong Commercial Daily FM105.7 U Radio, Reader APP, ZAKER Information, Shenzhen Hotline and other related media actively participate in the coverage of river protection activities.
How did your initiative help build resilience to climate change?
Shenzhen has a subtropical monsoon climate. Extreme weather such as drought and torrential rain often occurs. As a result, the rivers often dry up during dry seasons and flood during flood seasons. In recent years, river water quality has deteriorated due to surface pollution, resulting in poor urban climate regulation. The federation gathered together the wisdom of expert think tanks, building a bridge between the government and society using professional volunteer service forces as a link, promoting civic participation in water control and river protection, and gradually restoring the ecological regulation function of the river. The river affects 13,438,800 people in Shenzhen and nearly 1,000 environmental protection enterprises. In the municipality's land area of 1,952.84 square kilometres, we completely eliminated 159 dirty, odorous water bodies, thereby helping adapt to the new climate.
What water-related decisions did your initiative influence or improve?
We jointly signed and issued the Shenzhen Consensus with youths from eleven cities in the Guangdong-Hong Kong-Macao Greater Bay Area, and established the University River Protection and Water Control Alliance; we held two sessions of the China Volunteer River Chiefs Forum, and established the Greater Bay Area Eco-Technology Centre (in preparation) with six state key laboratories working in the environmental field. As the country's first environmental protection social organisation, we jointly issued the Working Mechanism on Strengthening Cooperation in Environmental Public Interest Litigations with the Municipal Procuratorate; as a representative of social organizations, we participated in the legislative formulation of the Shenzhen Special Economic Zone Environmental Public Interest Litigation Regulations and the Shenzhen Special Economic Zone Rivers (Lakes) Regulations (under drafting).
What were some of the challenges faced and how were they overcome?
River protection and water control is a systematic and long-term task that requires long-term mechanisms and multi-party involvement, but in the past it was always led by the government and involved various institutional constraints. The federation has successively built the river chief network-based management system for volunteers, and promoted the innovation of social participation mechanisms for public interest litigation in the environmental field. It has also completed the registration of the country's first social work organisation in the field of ecological and environmental protection. We updated the "Senior Worker + Social Worker + Volunteer" model, and jointly established the Greater Bay Area Eco-Technology Centre with six national key laboratories. We organised 10,000 Red-Scarf volunteers called Little River Chiefs, breaking away from the constraints of the existing river protection and water regulation system and mechanism, and bringing about a new level of action.
In your view: Will the change that was created by your initiative continue?
The social power of professional and voluntary water governance is gradually growing, and water environment governance has entered a new stage of water quality improvement and ecological restoration. Social organisations have narrow financing channels and lack financial support. By carrying out topical research and education and training in the field of ecological and environmental protection, through government purchases of services, obtaining self-generated income, and investing in information platform construction, environmental protection and personnel training, a virtuous circle of organization has been achieved.
What did you learn during the initiative or after? And is it possible that others could learn from you?
Through the deepening and innovation of the river chief system, a new urban governance model of "Local Government + Expert Think Tank + Social Force" has been formed.
Through the River Chiefs Volunteer U Station, "i" Volunteer, "Smart River Chief", "Chinese Volunteer River Chiefs College Syllabus", etc., we have explored and established the volunteer river chief education system, network management system, and long-term public participation mechanisms for water environment governance. The above experience can be replicated and promoted throughout the country and even the world.