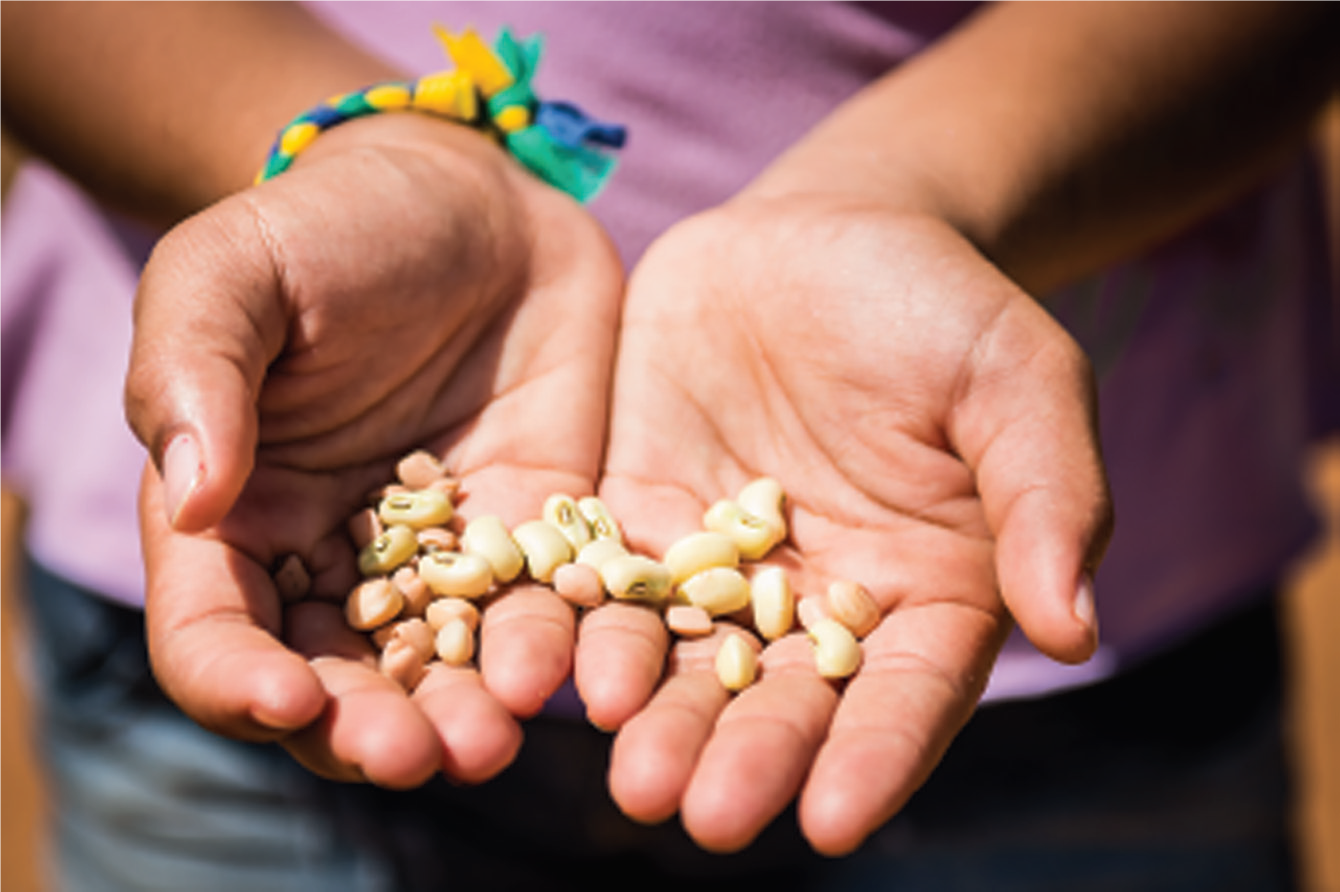 Brazil Drought Monitor – raising awareness, building capacity, increasing preparedness
Please briefly describe your Water ChangeMaker journey
Brazil is frequently affected by droughts in different regions and times, with distinct characteristics of severity, duration and recurrence, and with particular impacts on the population and people's livelihoods. The Northeast Semi-arid region is historically most affected by droughts, exposing its almost 24 million inhabitants to their impacts. Since 2010, the region has been affected by a drought, that lasted until 2019 and is now recognized as one of the worst ever recorded. Droughts observed since 2012 in other regions of Brazil have significantly affected water availability for public supply and other sectors, such as irrigation, hydropower generation and navigation. In recent years, Brazil has adopted public policies of preparedness and coexistence with droughts that seek to move from emergency response to early preparation and prevention measures. However, data and indicators on droughts, and information on impacts are dispersed among different agents and governmental levels acting on this topic. This information may also be insufficient in some regions. Additionally, there is no common conceptual basis shared for understanding drought, as well as the criteria for classification of the phenomenon, which makes communication and agreement difficult for decision making.
Please describe the change that your initiative created and how was it achieved
The severe drought in the Brazilian semiarid has generated an opportunity to start a drought monitoring project inspired by the United States Drought Monitor, with continuous drought monitoring, communicated through periodic drought severity maps. Thus, the Northeast Drought Monitor started being designed in 2013, in a joint initiative of World Bank, the Ministry of National Integration and regional governments. Brazil Drought Monitor required to increase maps validation by local actors - represented by state institutions of weather and climate, of water resources, of agricultural extension services, of sanitation and of Civil Defense - in order to fill the lack of data in some areas and better represent local reality. This network composed with partner institutions (currently with around 25 members) requires frequent engagement, continuity of action and resources, and training for those involved in production, validation and use of the Drought Monitor products. Because of that, since 2017, Brazil´s National Water Agency has become the central institution for the Monitor's articulation, which led to expansion for other Brazilian states - 18 of 26 Brazil states are already producing or being trained for the Drought Monitor. Covering the entire country and its diversity of climates requires the development of specific studies, robust and adequate ways for sharing and processing data and information.
How did your initiative help build resilience to climate change?
The Drought Monitor is a process of regular and periodic monitoring of the status of the drought, the consolidated results of which are disseminated through the Drought Monitor Map, with indicators that reflect short term (last 3, 4 and 6 months) and long term (last 12, 18 and 24 months) impacts; and the severity as weak drought (S0), moderate (S1), severe (S2), extreme (S3) and exceptional (S4). The leading role belongs to states (local actors), which increases their understanding of drought, the internalization of results and their adoption in drought risk management. Understanding and permanent monitoring on drought improves preparedness. For the first time, impacts are gathered in the same platform and systematized, allowing to set correlation between drought evolution and its effects, including the most affected structures and services. This information will allow adoption of more resilient measures regarding water infrastructure, production models, system redundancy, and alternative sources of water.
What water-related decisions did your initiative influence or improve?
The Operation "Carro-Pipa" (water truck) is financed by the Federal Government to bring water for human consumption to drought-stricken areas that have declared an emergency or a state of calamity. The action serves primarily the rural population and costs around R$ 1 billion per year. In 2017, 6,427 water trucks provided water supply to municipalities of ten states, meeting the needs of more than 3 million people. These municipalities receive the operation after the Civil Defense recognizes a state of emergency or calamity because of drought. The Drought Monitor maps are used for such analyzes, enabling immediate recognition when the area presents a moderate or higher drought. Such a measure reduces the time and bureaucracy involved in the process. Sharing data and information, and a common conceptual basis supports a unique drought representation in severity degrees maps, which are easily understood through a color scale,e and improve comprehension by decision-makers, media, and people in general. Articulation needed for the process allows connections between meteorological and water institutions, and also academia, since the Monitor is developed in partnership with universities and research institutions. Better information leads to better decisions.
What were some of the challenges faced and how were they overcome?
Drought Monitor participation is completely voluntary and requires some level of dedication from state institutions staff, which are usually quite small. This can generate some difficulty to maintain engagement and participation. These teams and local institutional arrangements may also suffer from political discontinuities, when a new administration promotes changes. This requires constant renegotiation, especially at the highest level, and continuous training of those involved. Managers' engagement demanded the creation of a specific group that brings them together for decisions and guidelines. The Monitor has developed its own identity - including a layout - to highlight its collective character and to allow all partners to feel they own the results. Communication is an ongoing challenge. Expectations alignment about what the Monitor does and does not is a must. The same goes for the Monitor's role for preparation and implementation of drought preparedness policies: a monitoring and information provider. With the Monitor becoming a well-stablished tool, it became clear that reality is better represented when it involves multiple local institutions, in comparison with automatic products generated by the integration of observation data from climatologic stations and meteorological satellites by-products.
In your view: Will the change that was created by your initiative continue?
The special feature of Brazil´s Drought Monitor is collective construction especially through local validation, which demands continuing participation of multiple institutions. This increases the sense of ownership, making these institutions apply the results, contribute to the evolution and downscaling of products generated, create new applications and convert the Drought Monitor into a tool that is actually used. The main Brazilian media announce Drought Monitor maps on a monthly basis, providing information to people in general, even for outsiders. This was achieved by actively seeking space in the media, and helped establishing it as a source of consultation and information. To reduce the risk of political-administrative discontinuity, the team has promoted formal commitments with the highest authority of partner institutions. Likewise, a Working Group was created with partner institutions managers, which discusses Drought Monitor direction and next steps.
What did you learn during the initiative or after? And is it possible that others could learn from you?
The quality of Drought Monitor products is greatly benefited by local validation, especially for drought impacts identification, which could not be obtained otherwise. This can be repeated in other regions with limited data. As the Monitor depends on multiple institutions, in different governmental levels, it became clear that it should adapt to local political-institutional arrangements. Therefore, each state designs its institutions' arrangement for the Monitor, with specific number, nature and purpose of institutions involved, which interact as they consider most appropriate. Not enforcing a standard local arrangement increases the chance that the tool will actually be adopted and have a long life. Engagement is an ongoing process that benefits from staff encouragement and training, and high-level involvement and commitment. More than inspiring the Drought Monitor, the US Drought Monitor provided the conceptual basis and methodology, in addition to sharing experiences, learning and training allowing the Brazilian experience to be boosted in its implementation.