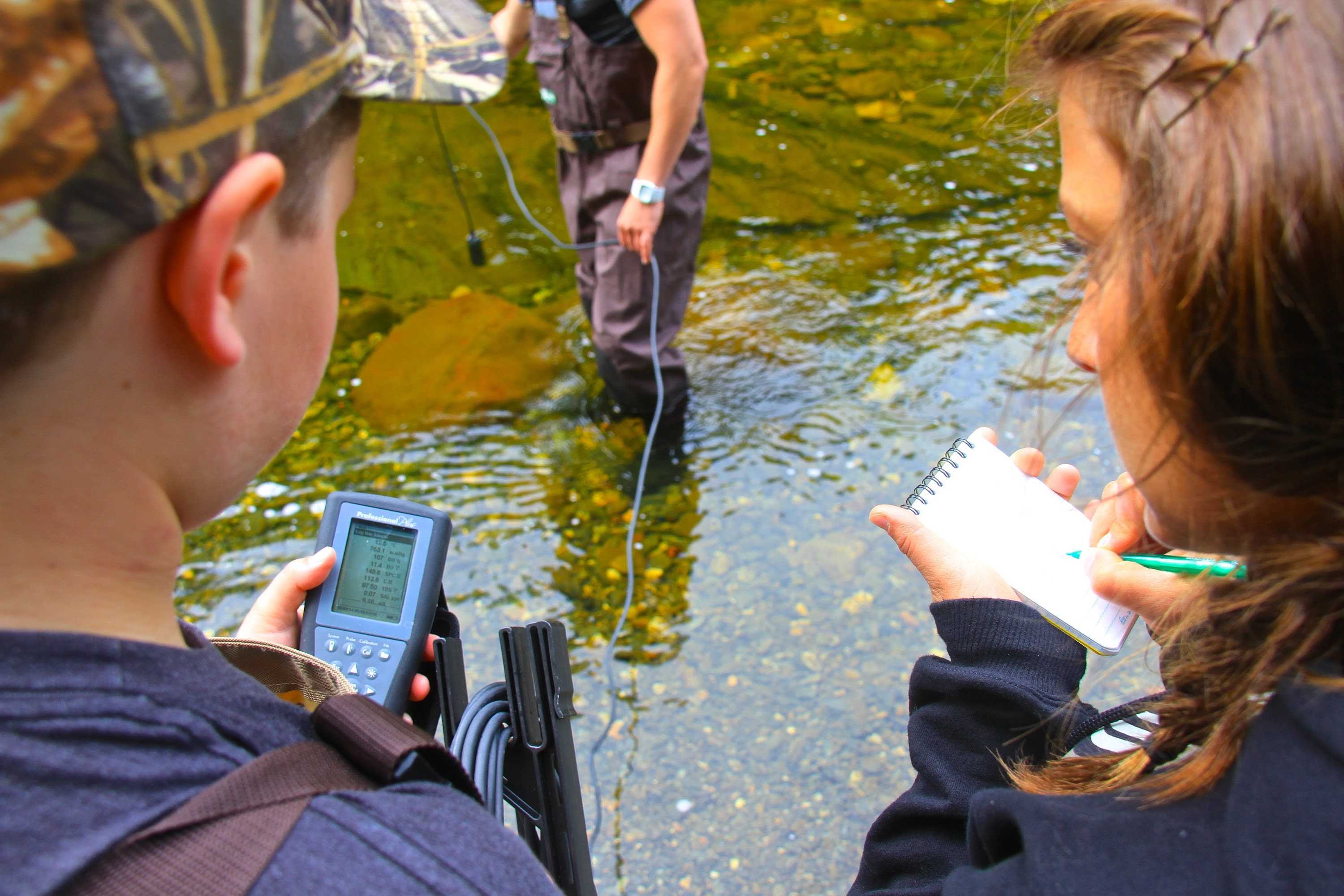 DataStream: Towards an open and collaborative freshwater future
Please briefly describe your Water ChangeMaker journey
DataStream addresses a persistent challenge to freshwater management in Canada—widespread data deficiencies. This was highlighted in World Wildlife Fund Canada's 2017 Watershed Reports which found that two-thirds of Canada's sub-watersheds are data deficient for water health indicators, preventing an informed understanding of climate change and other human impacts. To address this, communities across the country are coming together to monitor their local watersheds and generate valuable data to fill data gaps from coast to coast. To make the most of these efforts, data collected must be managed and shared so that it can be used to answer questions about water health at community, watershed or basin-wide scales. Though data management tools exist, they can be prohibitively expensive and not generally well-suited for open sharing among the great diversity of water monitoring initiatives underway. Until recently, for every monitoring group, there was a unique system for formatting and storing data—a major hindrance to finding and working with data collected. DataStream bridges this gap by providing a free and open platform that can be used to store, share, and access data. It ensures access to this digital infrastructure and the data within it is universal, equitable, and open to all.
Please describe the change that your initiative created and how was it achieved
DataStream democratizes access to information and digital infrastructure while bringing people and data together from across watersheds to solve freshwater challenges. To date, more than 80 monitoring groups are using this open-access platform to share over 3 million water quality records. This includes data gathered by federal, provincial/territorial, municipal and Indigenous governments, as well as community watershed groups and academic researchers. DataStream was built through a unique collaboration between The Gordon Foundation (a philanthropic organization with a long history of working to protect Canada's freshwater) and the Government of the Northwest Territories. Today, DataStream's regional partners also include the Atlantic Water Network and the Lake Winnipeg Foundation. These partnerships ground DataStream locally and ensure it is responsive to meeting community needs. By providing digital infrastructure that community groups and governments can plug into, DataStream is empowering these programs to share their findings and broaden their impacts. DataStream is also a leader in advancing the use of cutting-edge technology, like blockchain, in the water sector. Introduced to the platform in 2018, DataStream's blockchain-enabled data security feature provides a transparent and immutable audit-trail of data in the system – enhancing trust across diverse actors and stakeholders.
How did your initiative help build resilience to climate change?
DataStream is transforming how water data is being leveraged and shared across Canada. This information is essential to driving modern, evidence-based decision-making processes to protect freshwater resources. As the impacts of development and climate change intensify, the health of our freshwater systems is also changing. DataStream helps build resilience by ensuring that water quality data is stored securely, on a platform that is free and accessible for anyone to use. When data gathered by multiple entities and diverse programs are brought together, powerful new insights into environmental change can be generated across distances and timescales that are beyond the scope of anyone monitoring initiative alone. Open access to data advances scientific knowledge, supports collaboration, and fuels innovation, all of which are essential as we take action to protect freshwater resources in an era of unprecedented climate change.
What water-related decisions did your initiative influence or improve?
By providing a shared place to store and access water quality in Canada, DataStream is accelerating data access and use for decision-making to protect freshwater resources. For example, DataStream is facilitating more robust watershed level and regional-scale analyses like a needs and gap analysis in Atlantic Canada to inform better coordination and prioritization of monitoring efforts. In Canada's Northern Mackenzie Basin, the community collected data accessed through DataStream has been used in regional scale studies related to the impacts of permafrost thaw and in regulatory decision-making to better understand local baseline conditions. In providing access to data that would otherwise take considerable time, expertise, and resources to collate, DataStream is also providing new opportunities for other open-access tools to leverage this information such as the World Wildlife Fund's Watershed Reports and the Nature Conservancy of Canada's Freshwater Conservation Blueprint suite of planning tools. These tools help translate information into actional insights that depend on the kind of harmonized, transparent, and open data that DataStream houses and helps to mobilize.
What were some of the challenges faced and how were they overcome?
DataStream is designed to be as accessible and easy to use as possible so that it can serve a diverse range of users, including those with less technical expertise. While challenging to achieve, making water data accessible to everyone is core to our mission. This has meant that we have not only focused on questions of data management and structure to develop a scientifically robust platform but also ensuring user-friendly maps and data visualization tools. Unlike many other data platforms, DataStream also features stories and community voices, connecting with the 'why' behind the monitoring efforts that are taking place across the country.
In your view: Will the change that was created by your initiative continue?
Caring for our waters requires long-term thinking, which is why ensuring DataStream's long-term sustainability has guided many of our development and programmatic decisions. The Gordon Foundation is a 55-year-old organization and has made a long-term commitment to DataStream's long term success to ensure the data stored there today is available for use down the road. More generally, DataStream has made great strides in building data management capacity among organizations and fostering a culture of open data sharing among community water monitoring groups.
What did you learn during the initiative or after? And is it possible that others could learn from you?
We have learned that real change happens through collaboration and bringing the strengths of diverse programs together. DataStream is driven by the understanding that communities are connected to their waterways and best placed to detect changes. DataStream provides a place to help mobilize the findings of community, government, and research water monitoring programs and amplify their impact by providing a secure and sustainable place to share and connect results in meaningful ways. We believe that access to environmental data is a common good and that by working together across sectors and jurisdictions we will be better positioned to respond to the challenges that climate change presents for freshwater stewardship.