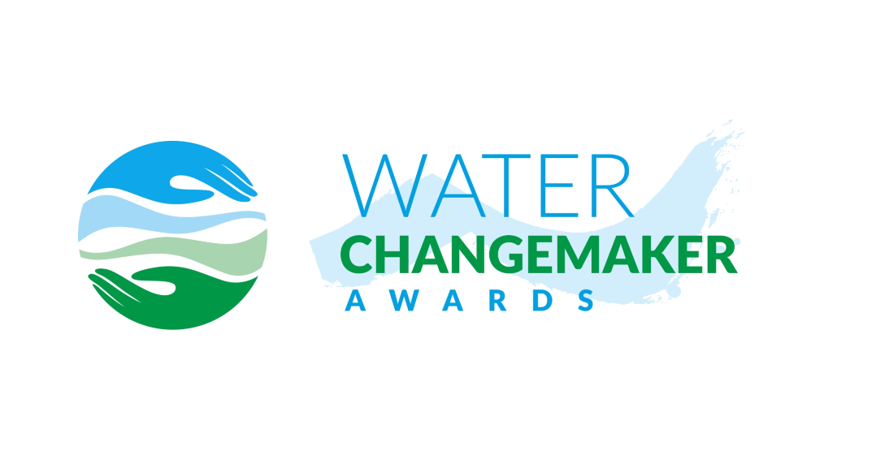 GlobalWaterWorks
Please briefly describe your Water ChangeMaker journey
It was four years ago on World Water Day that we launched GlobalWaterWorks (GWW), an organization committed to accelerating the adoption of smart water technologies. The pending threat of extreme water scarcity that we will witness in our lifetime inspired – no, commanded – that we act! Our small team of committed individuals set out to find technologies that could be applied to this problem and then spread the word of innovative and promising solutions. While thousands of organizations have been advocating for water conservation for decades, it is only in the last few years we have had the technology to measure what we've always wanted to manage. We joined all of the major water organizations as members, so we could see what was happening, and assess their digital needs. Not only did we discover a dearth of water technology sites, but we discovered a dearth of digital competence in a very fractured industry. Our response was to connect the water world digitally with GlobalWaterWorks CONNECT community: www.GWWCONNECT.com.
Please describe the change that your initiative created and how was it achieved
We created the momentum for change by joining or partnering with the organizations on the forefront of technology innovation in water: The Smart Water Networks Forum (www.SWAN-Forum.com), the Water Environment Federation (www.WEF.org), U.S. Water Clusters and Israel NewTech. Before assuming one more organization was needed to showcase water technology online, we attended the physical events and trialed all of the online platforms we could find – ranging from TheWaterNetwork to NationBuilder. We started and disbanded two separate technology platforms before we arrived at the MightyNetwork platform, which we started in experimental stages in the Summer of 2018. We did not want to grow rapidly, knowing the water culture is based on trust and it was better to get started with just a few people we knew, who could also add value as we grew. We have been working within the industry, curating content and leveraging digital technology to extend the life of water meetings beyond the physical reality to the digital, on-demand format. We also contributed our knowledge and experience to set up roundtables at conferences, creating engagement where it was lacking – both in physical gatherings and virtual gatherings. We just passed 660 members, and have a very high level of engagement and member retention. As importantly, we have a network of social media partners and groups to which we contribute, which extends our reach to 500,000 water sector participants.
How did your initiative help build resilience to climate change?
Our initiative is focused on creating a pathway to resilience by showcasing the technology success stories, experts and organizations who make water work. Smart technologies such as those we promote, eliminate 99% of sewer overflows and prevent flooding and sewer back-ups. Atmospheric Water Technologies we discuss in our Atmospheric Water Generation User Group, allow for water use without the energy involved in transporting water (see http://bit.ly/AWGUserGroup) and, a simple consumer engagement application we have helped advance enables every household on the planet to see where they use water and where they can save it. The typical user can find 30% water savings and 10% energy savings simply by completing the 6-minute home water audit: www.savewatersavemoney.com
What water-related decisions did your initiative influence or improve?
We have been instrumental in shaping the roundtables for Israel-California Conference and SWAN, and the Digital Walking Tour at WEFTEC. Most recently, we helped shape the IAPMO standards for atmospheric water generation, participating in the Standards Group on that technology.
What were some of the challenges faced and how were they overcome?
Water is the most valuable resource on the planet, but no one is willing to pay for it more than $1 for a liter of it. And, those who work in water assume those who t is the least . Without it, we will die. Still, people who hear you work on water, are not willing to pay for it unless you are a charity and they can receive a write-off. We incorporated as a 501c6 Trade Association, so later created an LLC to make some funds consulting while we grew www.gwwconnect.com as a labor of love.
In your view: Will the change that was created by your initiative continue?
We can never be 100% confident of a sustainable position, but our five years of work in the water sector suggest there will be continually more need for digital innovation, connection and collaboration, all of the capabilities we bring through GWWConnect.com . A more intuitive platform could put our efforts at risk, but the human element we add to the technology platform is what we believe will enable it to grow and to achieve relevance in every local community. It's the people, after all, who make water work, and our investment in people is what we believe will sustain GWW.
What did you learn during the initiative or after? And is it possible that others could learn from you?
So many lessons! We learned there is a business case for water, which enables all who get smart about water to save 38% of current water and achieve double-digit returns with just a slight increase in water rates to cover the cost of the new infrastructure, see http://bit.ly/GWW-Milken We learned that the most consumed product in the world (water) is the least connected to its end users. And, until we fix this disconnect, we will be challenged to innovate intelligently. We learned we may have the numbers wrong. Most discuss the finite water resource as a limiting factor, but water is infinitely recyclable, and innovations in atmospheric water generation are providing reason for hope – even in the desert. We learned that those who innovate in water are among the most generous, passionate and giving souls we have ever met, and there's no other crew we'd prefer to associate with!