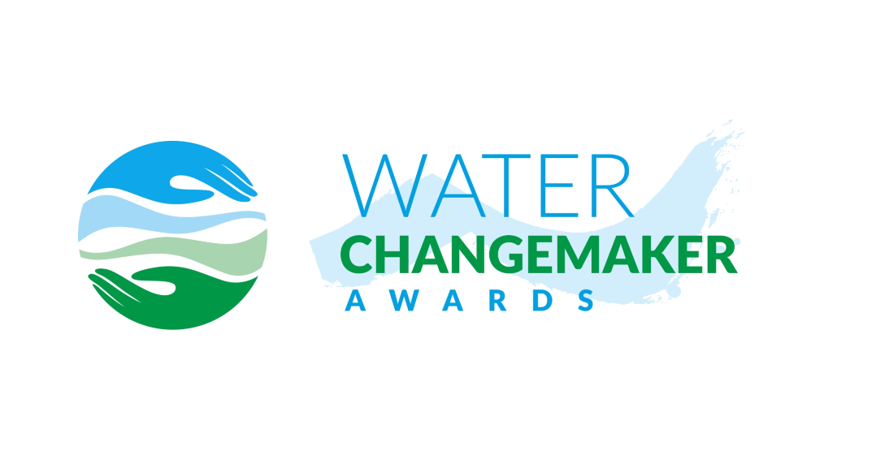 Engineering support for enhanced ecological infrastructure critical to sustainable adaptation solutions for water in Africa
Please briefly describe your Water ChangeMaker journey
The Zutari Water Resources team, has over 88 years of history as a group of Water ChangeMakers in Africa. Being from Africa, we've developed a unique understanding that combines global expertise with local insight, added to this is an appreciation of the value of ecosystem services and integrating ecological infrastructure into a traditional engineering approach that will result in long term sustainable solutions in support of climate change adaptation in Africa. Our Water ChangeMaker journey has included several significant engineering projects but a key focus has been on enhancing the value of ecological infrastructure (EI) and integrating this with an engineering approach to address water challenges in Africa. Examples of this include engineering support for Working for Wetlands, determining the benefits of clearing invasive alien plants for improved water security for the City of Cape Town, flood risk management solutions in Malawi that embrace simple local labour based solutions, operating rules for dams to implement environmental flows, and the development of water resources development plans in a number of countries across Africa, most recently in Kenya, that embraces innovative approaches to the co-discovery of solutions with stakeholders to identify not only sustainable water resources development projects, but also the importance of incorporating environmental flows and ecosystem services.
Please describe the change that your initiative created and how was it achieved
Too often ecological (or green) infrastructure is considered as being mutually exclusive to physical of grey infrastructure. The Zutari Water Resources team, however has recognised the benefits of an integrated approach the embraces ecological infrastructure as part of the engineering and design process highlighting the benefits of such integrated thinking as being more than just the sum of the parts. This type of integrated thinking, which goes back 88 years in our history, combined with embracing co-exploration is critical in not only addressing the significant development gap in Africa, but also in adapting to climate change. Our differentiator has been in providing a bridge between a traditional engineering approach and an ecological or environmental approach. This has resulted not only in improved valuation of the benefits of investing in ecological infrastructure in Africa, but also the importance of understanding local conditions and acknowledging valuable co-benefits including climate resilience and job creation. In Africa, it is also critical to show that ecological infrastructure is also practical and will be able to support and enhance the desperate need for continues investments in basic functioning physical infrastructure that is further enhanced by ecological infrastructure. In some cases, investing in the rehabilitation and upgrading of physical infrastructure is also critical to protecting ecological infrastructure or they will both fail. For example, a wetland can only assist in providing clean water if it is not completely over run by untreated sewage and waste.
How did your initiative help build resilience to climate change?
Investing in ecological infrastructure or ecosystem-based adaptation are consider critical in terms of adapting to climate change risks globally, but most particularly in Africa. This because they have multiple additional or dividend benefits not typically associated with the equivalent "grey" infrastructure investments. Many of our projects look to not only support the enhancement of ecological infrastructure such as engineering support for the Working for Wetlands project, but also in terms of showing the benefits of investing in catchments (clearing of invasive alien plants or enhance catchment management) when undertaking water resources planning and feasibility studies that can then inform a more sustainable approach to improved water security. Finding solutions that combine both physical and ecological infrastructure is critical to addressing water security risks and building for climate change adaptation in Africa. It is not "either/or", but "both".
What water-related decisions did your initiative influence or improve?
In Africa we look to change the conversation by highlighting the value of ecological infrastructure as complementary to grey infrastructure investments, but also recognising that sustainable grey infrastructure is necessary to protect critical ecological infrastructure. This includes incorporate special design features and operational rules to make it easier to comply with environmental flow requirements as well as highlighting the importance of rehabilitation and maintenance for waste water treatment plants in protection critical ecological infrastructure such as rivers and wetlands, that have a direct social and economic benefit for communities and supporting improved water security in adapting to climate change. We achieve this by engaging across the divide with both engineering as well as social, political and environmental interest groups in co-discovering solutions. Co-exploration also helps in improved understanding of the different positions and then integrating these into a solution that is appropriate to the situation with sometimes more focus on the engineering solution and in others the ecological solution, or both. We've also collaborated with African research groups contributing our practical understanding of water resources to projects including the Long-Term Adaptation Solutions (LTAS), Future Resilient African Cities and Lands (FRACTL) and determining Socio-Economic Benefits of Ecological Infrastructure (SEBEI).
What were some of the challenges faced and how were they overcome?
One of the challenges with supporting the development of ecological infrastructure is differences in terminology which could lead to confusion and/or a lack of appreciation for the benefits of investing in ecological infrastructure. This applies both to engineers as well as environmental and social interest groups. For example, concepts such as "yield", "allocations" and "assurance of supply" need to be carefully explained and explore to get everybody on the same page. Adopting a co-exploration/co-discovery approach is particularly helpful in this respect, but it does require individuals to be open and willing to accept and understand other people view points and technical expertise. This is particularly important in the context of climate change where there are added complications with definitions and meaning relating to risk and reliability. In this regard it is also important to engage with the research and academic community who are exploring these concepts particularly with respect to assisting in decision making under uncertainty. This is the motivation behind the Zutari Water Resources group also engaging closely with researchers, particularly groups such as the African Climate and Development Initiative (ACDI) as well as the Climate Systems Analysis Group (CSAG) at the University of Cape Town in South Africa.
In your view: Will the change that was created by your initiative continue?
Where possible we have tried to incorporate our approach to supporting the implementation of ecological infrastructure into water resources planning and decision support so that it will continue. This includes inputs to the City of Cape Town Water Strategy, the development of a National Water Resources Development Plan for Kenya and the development of Resource Quality Objectives. A big part of these projects has also involved training and capacity building of key decision makers and water professionals across Africa that we hope will contribute to the long term sustainability of some of this initiatives and a continuation of learning and improved valuation of the importance of embracing and enhancing ecological infrastructure as a critical part of providing for long terms water security and adaptation to climate change in Africa. We will also continue to collaborate with research groups across Africa to help identify the next challenges for water in Africa.
What did you learn during the initiative or after? And is it possible that others could learn from you?
When looking to address water security and climate change risks in Africa, it is particularly relevant to understand the local context and then to apply appropriate solutions. It is not possible to simply take something developed elsewhere and apply it in an African context, or to consider grey and green infrastructure as mutually exclusive. This requires a co-exploration and co-discovery approach. As engineers, to be Water ChangeMakers, we will always have to listen to other voices and then incorporate these ideas into a sustainable and long-term solution. The sharing of knowledge and experience is also critical, particularly in Africa, where we are challenged with limited financial resources, but often an un-appreciated capacity for self-sufficiency, resilience and adaptation. We also have the most to benefit from embracing ecological infrastructure as part of the solution. But these must be developed in collaboration with improved sustainable physical infrastructure and investments