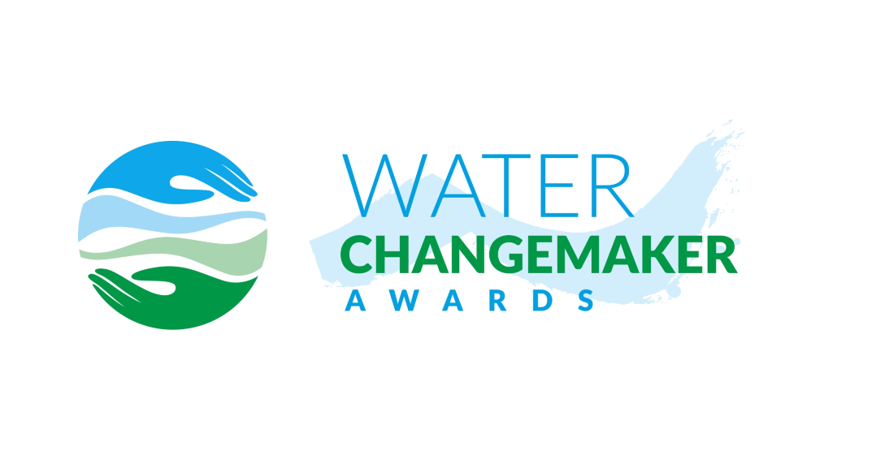 The ripple effects of service-learning programs are solving global water access problems
Please briefly describe your Water ChangeMaker journey
H2O for Life's mission is to provide service-learning opportunities that are designed to engage, educate, and inspire youth to become global citizens. We do this by providing schools in the United States with educational tools to learn about global water issues and then we connect those schools with other schools somewhere else in the world that need a WASH intervention. The local school raises funds and awareness for the intervention through a service-learning project. In the United States, many students do not have a grasp on how serious the global water crisis is. The problem here is that students don't visibly see the water crisis and because of that, they are not taking action to address these global issues. Through our programming, students learn about different issues surrounding the global water crisis and are then encouraged to take action! Our innovative school-to-school approach helps young people develop a concern for others by taking a major global crisis and scaling it down to a manageable size — one water project at a school somewhere else in the world, just like theirs. Through the service-learning opportunity we provide, students learn they can make a tangible difference for the students in their partner school.
Please describe the change that your initiative created and how was it achieved
In 2007, H2O for Life's founder received a call from a friend in a small village in Kenya that funding for a water project was desperately needed. She introduced the idea to her school, Highview Middle School in New Brighton, MN, to see if they could help raise funds for the project. Staff and students embraced the challenge with open arms. Students learned about the global water crisis and created action plans. It was an amazing and inspirational school year as students organized walks for water, sold wrist bands, note cards, and t-shirts. They also held piano concerts, pizza parties, and asked family and friends for donations. In the end, Highview raised double its original goal for the project. Today, Kathungu Village has water available year-round due to the efforts of Highview. We decided to keep the momentum going by bringing that model to other schools and developing more resources for educators to use to discuss the global water crisis. We found partner NGOs on the ground in different countries to partner with and we created a website that serves as an easy platform for schools to connect with projects. We have now worked with 1,787 schools in the United States, reaching more than 750,000 students here to teach them how they can make a global impact from their own homes. We have helped fund 994 projects globally and have helped an estimated 449,700 students receive access to WASH Intervention programming.
How did your initiative help build resilience to climate change?
The way that H2O for Life builds resilience to climate change is by teaching students, our young leaders, that they can serve others and make meaningful change across the globe from their own homes. We teach students about how the global water crisis is impacting both the community they are from and the community of their partner school, how they can help both communities, and what the consequences of inaction will be. The programming we implement builds resilience in these students by making them active participants in both local and global change efforts. We have now worked with 1,787 schools in the United States and have worked with more than 750,000 students here to teach them how they can make a global impact. We have helped fund 994 projects globally and have helped an estimated 449,700 students receive access to WASH Intervention programming.
What water-related decisions did your initiative influence or improve?
One program that we have led is called Race 2 Reduce. The mission of the Race 2 Reduce program is to educate students about water resources and encouraging youth to be leaders of change. We developed the program with community stakeholders in order to implement interdisciplinary K-12 curriculum, with lessons and themed activities focused on local water resource issues. The hope is that students will become better decision-makers and environmental stewards. This year Race 2 Reduce hosted a Student Water Summit where students from across the state of Minnesota came together to share ideas and projects related to environmental sustainability. These projects included a local water usage case study, creating a road map for community engagement in sustainability, an initiative to increase involvement in global water projects across their district, a study on the impact of watershed pollution, an investigation of lowering water levels at a local lake, and more! The final product from the summit was a website that hosts the 10 different projects, so other schools can go online, find that information, and replicate those initiatives. Students not only created paths to be great environmental stewards, but they are showing others how to take the path with them.
What were some of the challenges faced and how were they overcome?
The obvious challenge we had to face was how do we start to bring the program out of the first school and into other schools? We began attending and speaking at educator conferences and creating outreach strategies to get more schools on board. It was challenging breaking out of our initial network in the Midwest, but we were able to begin spreading to schools across the United States. We have now had a project hosted in most states and a few other countries, such as Canada and England. With the expansion of schools came the expansion of projects to connect schools with. We began partnering with local NGOs, which meant experts in the area were managing projects and not us. We have expanded from where we started with our 1 small partnership in Kenya to the point where we are now working with 60 projects in 15 different countries. H2O for Life may be small, but we have been able to make a huge difference in the world by constantly expanding our team with partner NGOs and eager participating schools. The challenging work of overcoming the water crisis becomes easier as more people get involved.
In your view: Will the change that was created by your initiative continue?
Without hesitation, we can say that the change we have created will continue. The partner projects we have helped fund are going to continue providing clean safe water to communities, schools that we have worked within the United States return annually to take on more projects, and the students that learn from us continue to be involved with global water work. H2O for Life's job is to plant the ideas of change in the minds of young leaders. Those ideas will hopefully grow throughout their lives. One example of this is Mitchell LeGrand, H2O for Life's School Outreach Coordinator. Mitchell participated in the program in Elementary and High School, brought water initiatives to his college, and after he graduated from university he continued the work by becoming an employee at H2O for Life. He is an example of how our programming has created life-long dedication to creating global change.
What did you learn during the initiative or after? And is it possible that others could learn from you?
H2O for Life has learned how big an impact engaging youth can have on global change. We continue to learn and grow every year. Because our efforts revolve around the school year, we often spend the summer reflecting on the year's work and how to improve our programming and outreach. We have spent that time making programming that has been incredibly successful, like the Race 2 Reduce program. This year we are launching the Water Guardians program, which is an online water education curriculum. We are seeing a clear move to more online and distance learning and want to keep up with the change. We want our work to be implementable in any educational setting. We are learning how to reach more students and create more impact. Our hope is that we continue to learn from others and continue to pass that knowledge onto the next generation of young changemakers.