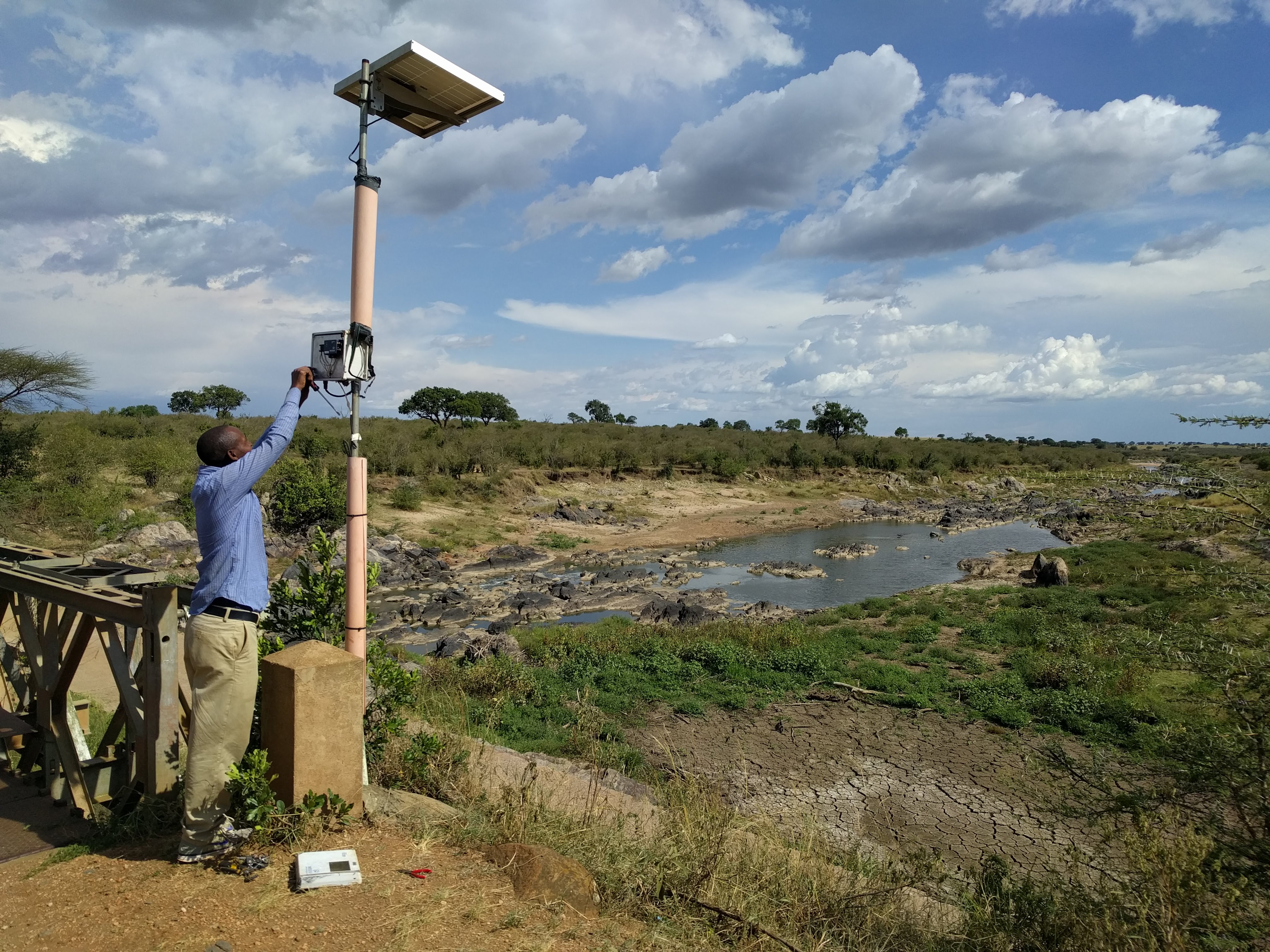 Washmis platform development and services
Please briefly describe your Water ChangeMaker journey
Many Water Service Providers (WSP) in developing countries lose over half of their revenue due to physical and commercial losses, otherwise known as Non Revenue Water (NRW). This translates to a financial loss of Ksh 6.7 billion to the sector annually in Kenya. Apart from wasting funds which could have been used to increase access and improve service delivery (especially to the poor), the foregoing situation also threatens the financial sustainability of the utilities. Climate variability and rapid urbanization are putting further pressures on utilities. To achieve the Sustainable Development Goal (SDG6) of achieving universal and equitable access to safe and affordable drinking water for all by 2030, water utilities must embrace the use of innovative technologies that can potentially improve operational performance and financial sustainability of water services. Washmis is our homegrown open, interoperable, affordable, platform which has been built from scratch as a modular system that tackles NRW head on from various angles. The modular platform has been designed following many face to face meetings with local utilities in both Kenya and Mozambique. Seed funding was provided from GSMA and ViaWater, and Washmis services currently bring in substantial revenue to Upande.
Please describe the change that your initiative created and how was it achieved
The often quoted African proverb says, "If you want to travel fast, go alone. If you want to get far, travel together." For this reason, Upande has invested a lot of time to work with utilities and development partners to understand their pain points. From there it became evident that simple tools could have great impact, if designed for and with the user. With the needs identified, Upande reached out and got grant support from organizations like GSMA and ViaWater who promote local innovations around WASH. With this funding, several modules were developed that help tackle NRW both from a commercial as well as a physical side. Utilities can then opt for which modules they have most need, and expand the uptake of modules when the time is right. We digitized simple analogue processes such as the so called Customer Identification Survey (CIS), which is a clean up exercise to reconcile what is in the field with what is in the billing database. By supplying partners such as VEI, GIZ, GFA and SNV directly, WSPs with little financial muscle have been able to become Washmis customers directly or indirectly. Given these partners' involvement in several large utilities in Kenya, the uptake of Washmis to WSPs not subscribing to any WaSHMIS modules is envisaged. Word of mouth is the best marketing and how good news spreads in the water sector in Kenya.
How did your initiative help build resilience to climate change?
As outlined above already, climate variability and rapid urban population growth is putting a lot of pressure on deteriorating water supply infrastructure. With current losses at almost half of the production capacity, utilities are already struggling to meet their operations and monitoring costs, let alone improve service delivery and expand their coverage to poor areas. There is a huge difference between water sourcing costs of utilities. Whether they are on a lake side, have access to springs, rivers, good boreholes or not, from what distance, and what treatment costs are required, all differ greatly. Climate variability has been putting much pressure on utilities recently, with some utilities known to have had constant water from streams, seeing their sources partly dry up. Having live intake and production monitoring in place allows WSPs to objectively show changing realities, something that allows them to negotiate tariffs that allow them to offer sustainable services.
What water-related decisions did your initiative influence or improve?
Effective NRW management is the bedrock of operational sustainability of a utility. Successful NRW reduction is not about solving an isolated technical problem, but is instead tied to overall asset management, commercial operations, customer support, financial allocations, accessibility of data, reliable customer database, management support among other factors. Good asset management is a necessity for long-term economic leakage management, and the objective is to tackle leaks in the most cost-effective way. Understanding physical losses requires priority setting and decisions on whether to repair, replace, rehabilitate, or leave the assets as they are, while simultaneously implementing pressure management and improving the operation and maintenance programme. The critical factors of asset management include an understanding of how assets are currently performing, collecting data and turning it into useful information for planning and good information systems (GIS). Poor customer records inherited from municipalities before water reforms has also remained a big challenge for most water utilities in fulfilling their mandate in water service provision. Most utilities do not have proper up to date records of their customers.
What were some of the challenges faced and how were they overcome?
The journey of developing Washmis has not been easy. One of the reasons is that every WSP has different needs, so developing one set of generic tools for all, is not very straightforward. Moreover, there is a wide range of disconnected tools from different providers already being used. The needs in Mozambique are different again from those in Kenya. Developing generic tools from our office in Nairobi, has not always worked well, meaning more time needed to be spent in the field. Another challenge is that governance is one of the key challenges within utilities. Affordable, open, transparent tools, are not what all are very welcoming towards, when push comes to shove. This has more than once shown itself in us being welcomed with open arms initially, though politics getting in the way along the journey.
In your view: Will the change that was created by your initiative continue?
With our Washmis smart phone app we have mapped over half a million households in Kenya. This data has led to tens of thousands of corrective actions for each of the utilities for which we have carried out this task. By carrying these out, commercial losses can greatly be reduced. It is the responsibility of the utility to carry out these changes in the end, to put in place standard operating procedures that avoid them from reoccurring, and to repeat this exercise regularly. The willingness to do so can change with time, depending on management priorities and governance choices. But testimonials on loss reduction which we have helped achieve speak for themselves. We are now advancing the platform to include full Enterprise Resource Planning (ERP) capabilities, all built on Open Source technology which can run offline on small microcomputers that cost less than $100.
What did you learn during the initiative or after? And is it possible that others could learn from you?
What we have learnt during this journey is to put the end user at the centre of the tools, to spend more time with them, really see their pain point. We have embraced the User Centric Design (UCD) methodology to improve in this area. We have also learnt to keep things really simple, it is very easy to over complicate things. Moreover, it is better to focus on one pain point, and address it really well, rather than trying to take on several challenges and have less powerful end products. We have also learnt that developing partnerships isn't always easy, as open discussions with potential partners has more than once ended up in us creating competitors who are taking us on with our own ideas. But given our open (source) angle, we are also aware that we are helping break open markets and pushing for standards.