"Zero Drop - Mission Water" is a water security program aiming to conserve water resources, promote the use of recycled water, and boost green spaces in Cyprus. The project is implented by GWP-Med with exclusive funding by The Coca-Cola Foundation, in collaboration with the Municipality of Aglantzia.
Through the project's main intervention, focused on the Spyros Kyprianos municipal park, a new water storage and distribution system for treated wastewater is being installed. Municipal trucks will be able to fill up with treated wastewater at the refilll station, and use it to irrigate several parks of Aglantzia. By substituting treated wastewater for freshwater pumped from groundwater resources, the project will save a minimum volume of 3,000,000 liters of water annually. From these interventions, more than 10,000 beneficiaries from the local community of Aglantzia, Cyprus, are expected to be benefited.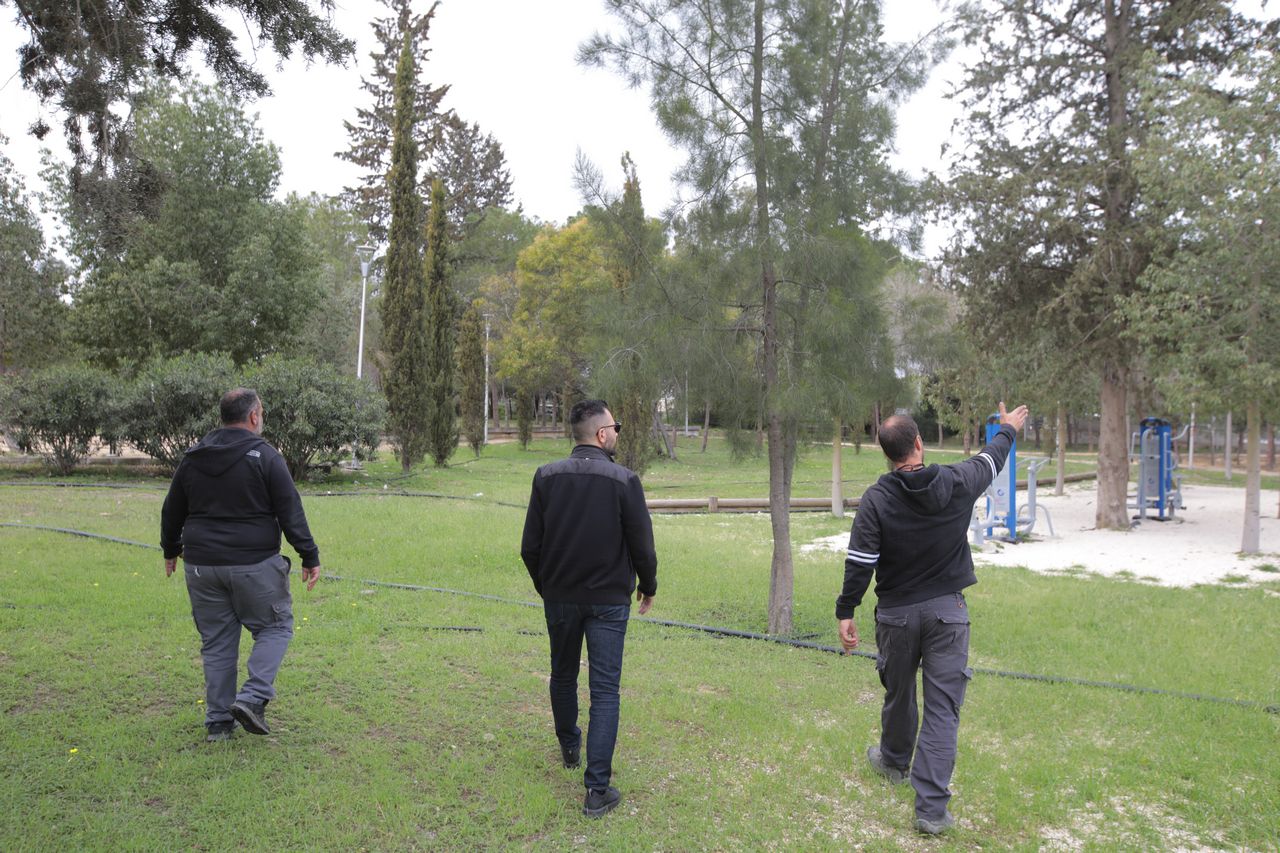 The Mayor of Aglantzia, Andreas Konstantinou (middle) surveys the Aglantzia park intervention site.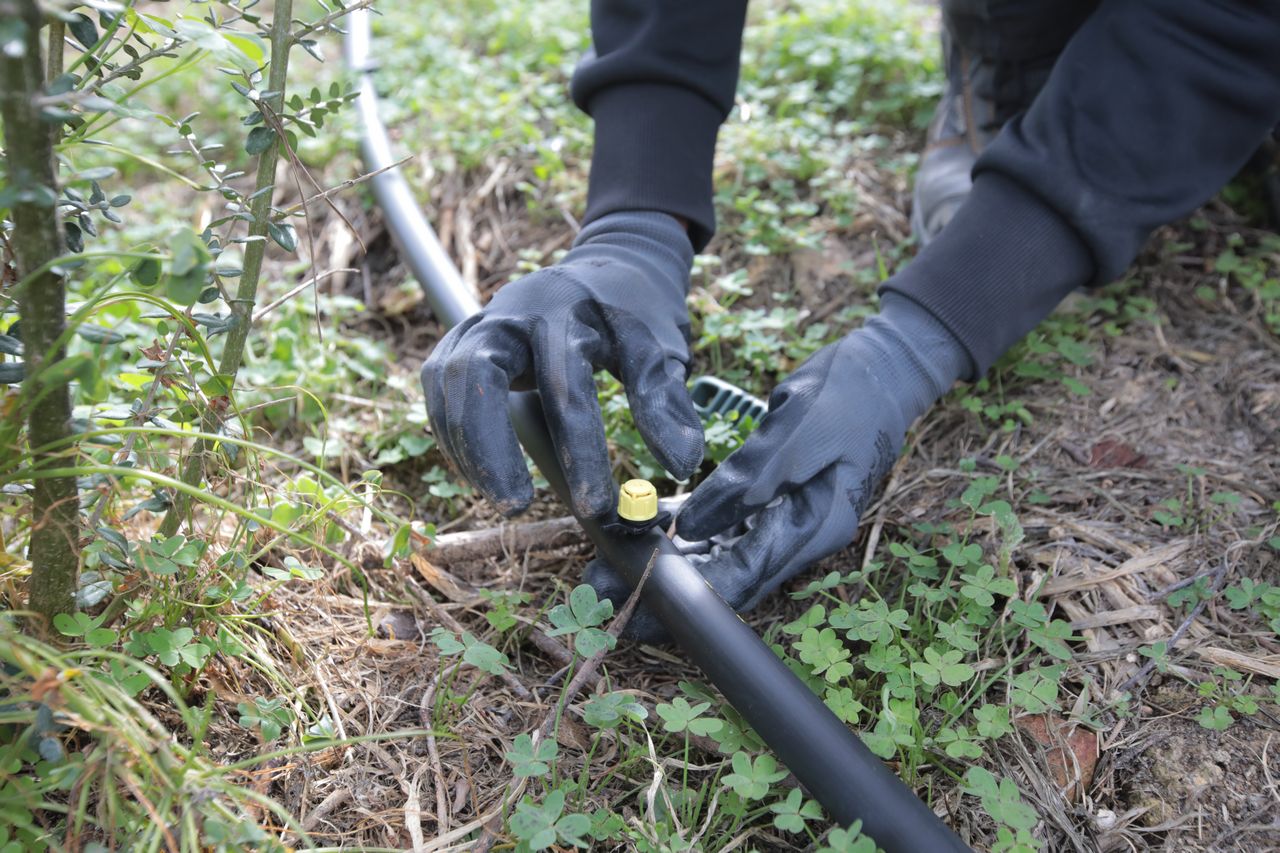 Improvements to the park's irrigation network implemented through "Zero Drop - Mission Water".

Through the second technical intervention, smart water meters will be installed in 25 municipal parks in Aglantzia, providing real-time monitoring of water consumption in those parks that are connected to the water distribution system. This will facilitate municipal water management and putting water saving measures in place, by enabling the municipality to identify excessive water use and locate potential leaks in the irrigation water distribution system, without the need for onsite visits.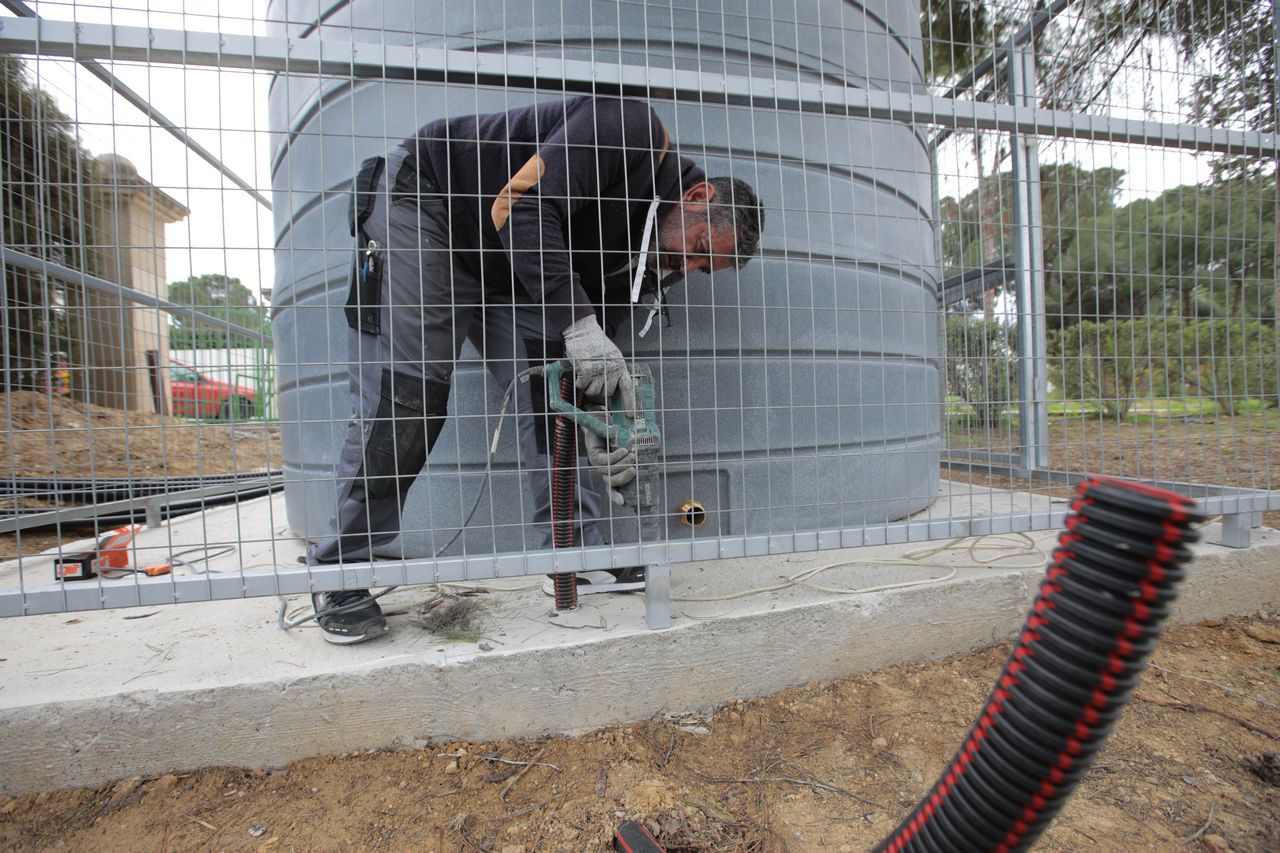 Installation of the water tank for storage and refilling with treated wastewater for green spaces irrigation.
It is estimated that the technical interventions will have been completed by mid-April 2023.
"Zero Drop - Mission Water" builds on the precious 10-year legacy of the "Mission Water" project a long-term collaboration between GWP-Med and Coca-Cola in Cyprus, funded exclusively by the Coca-Cola Foundation. Watch the 10-year anniversary video to find out more about Mission Water's impact on Cyprus: