More than 40 participants, young professionals, as well as college and university students, attended the recent Alter Aqua - Phase III capacity building workshops in Malta in November, learning about traditional and modern approaches in water management, and exploring future job opportunities in the water sector. Water experts from Global Water Partnership – Mediterranean (GWP-Med), professionals from Malta's Energy and Water Agency, the private sector, and lecturers from the Malta College of Arts, Science and Technology (MCAST) shared their knowledge on water management solutions and on awareness activities for a new water culture, engaging participants in interactive sessions, guided exercises and site visits to demonstration projects of non-conventional water resources applications.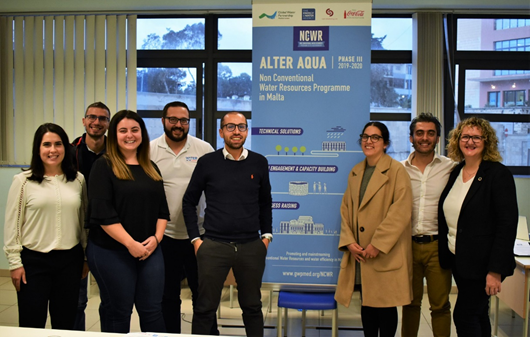 "Communicating Water Trends & Innovation to Engage Locals and Tourists": Malta's young communications professionals learned about the value of water and its linkages to various aspects of life, economy and culture.
The recent Alter Aqua workshops aimed to share knowledge and insights, as well as engage participants into professional development options for water-related jobs. Activities included training on water solutions and good water practices, as well as participatory activities designed to bring participants into real-world scenarios and improve their skills. The workshops were organized by GWP-Med and EWA and hosted by MCAST.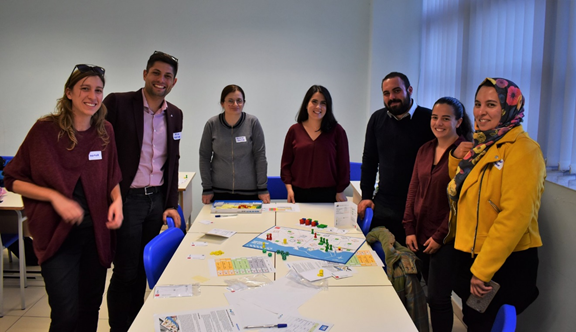 "Non - Conventional Water Resources Management: Local Solutions": Among other activities, participants engaged in the interactive Integrated Urban Water Management Serious Game which is designed to help participants develop water management skills.
Increasing their knowledge and improving their skills on Non-Conventional Water Resources Management (NCWR) solutions and technologies and Integrated Urban Water Management (IUWM), participants also deepened their understanding of how NCWR applications can contribute to the sustainability and climate change adaptation of water scarce insular and coastal communities.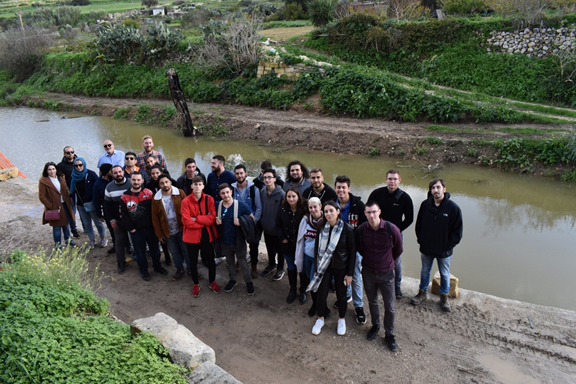 Visit to Chadwick Lakes, a project inspired by Alter Aqua's intervention in Gozo's Ramla Valley in 2013: during the workshops, young students and professionals participated in site visits to learn firsthand about technical non-conventional water resources applications.
The Alter Aqua (Non-Conventional Water Resources Programme in Malta) commenced in the Maltese Islands in 2011 and is currently in its 3rd phase. It is designed and implemented by Global Water Partnership – Mediterranean, in partnership with the Energy and Water Agency (EWA) and Coca-Cola in Malta (General Soft Drinks S.A. and Τhe Coca-Cola Company), supported primarily by The Coca-Cola Foundation and co-funded by EWA.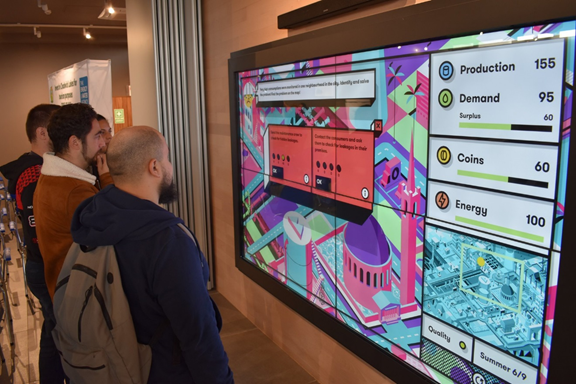 At the Ghajn National Water Conservation Awareness Centre: Workshop participants engaged in hands-on activities and interactive video games aimed to develop awareness about water scarcity and share knowledge about water management challenges.
Leveraging the legacy of previous phases, Alter Aqua – Phase III (2019-2020), seeks to mainstream Non-Conventional Water Resources (NCWR) and water saving in Malta, including through technical applications, capacity building and awareness raising, placing youth at the forefront and promoting employability in green-blue jobs.