In May 2017, 80 new water saving systems were installed in the showers and the wash basins of the changing rooms in the Nicosia Municipal Swimming Pool. These systems include self - closing valves, which allow the users to consume only the amount of water needed; thus, eliminating wasteful behaviors.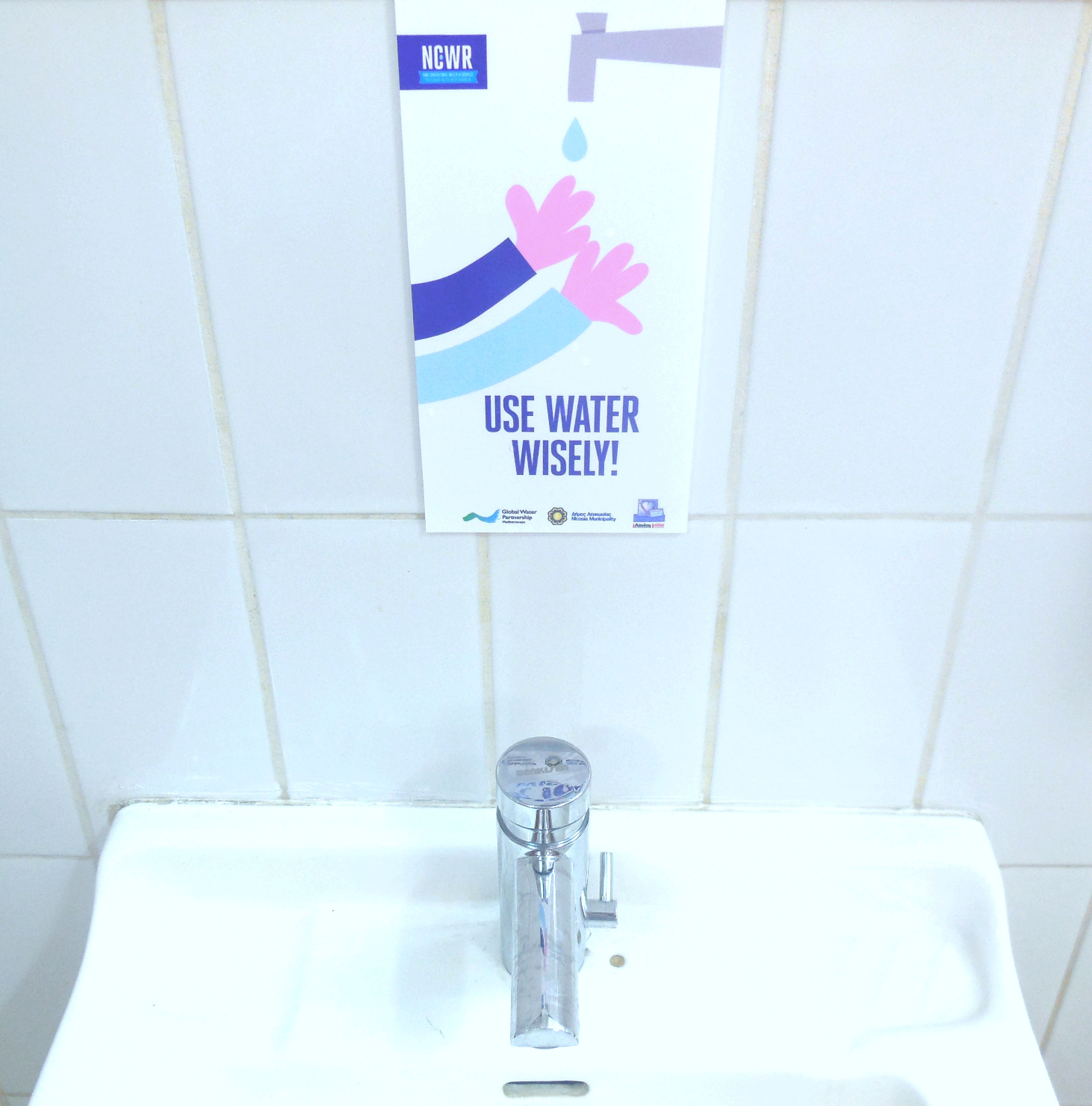 Over 50,000 entry tickets are issued annually at the Nicosia Swimming pool, including the swim team athletes and the locals who mostly enjoy the facilities during the summer months. Considering that each swimmer is required to shower before and after using the pool, water saving is significant. In a water-stressed country like Cyprus, saving water has been in the focus of the national water demand strategy since the 1980's.
The water saving systems installation was supported by an awareness raising campaign with the motto: 'Enjoy Water! Save Water'. The goal of the campaign is to inform people about the importance of water saving and efficient use for a sustainable future. The swimming pool area was decorated with tailored imagery to address the visitors and raise awareness on ways to save water in the swimming pool, such as reducing showering time.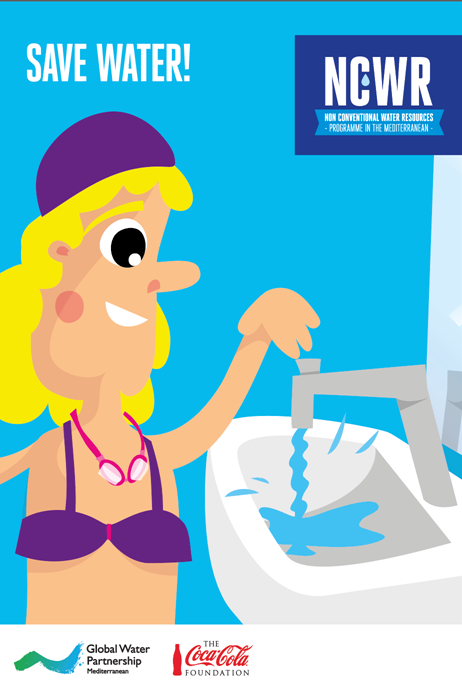 On June 5th, on World Environment Day, the work and campaign were officially launched and communicated by the municipal swimming pool via a live radio link on national broadcast. Our Programme representative, Ms. Mariela Antonakopoulou spoke live on the radio about the project and water saving. During the event, all participants received a water saving device for their home faucet and a sticker prompting water saving.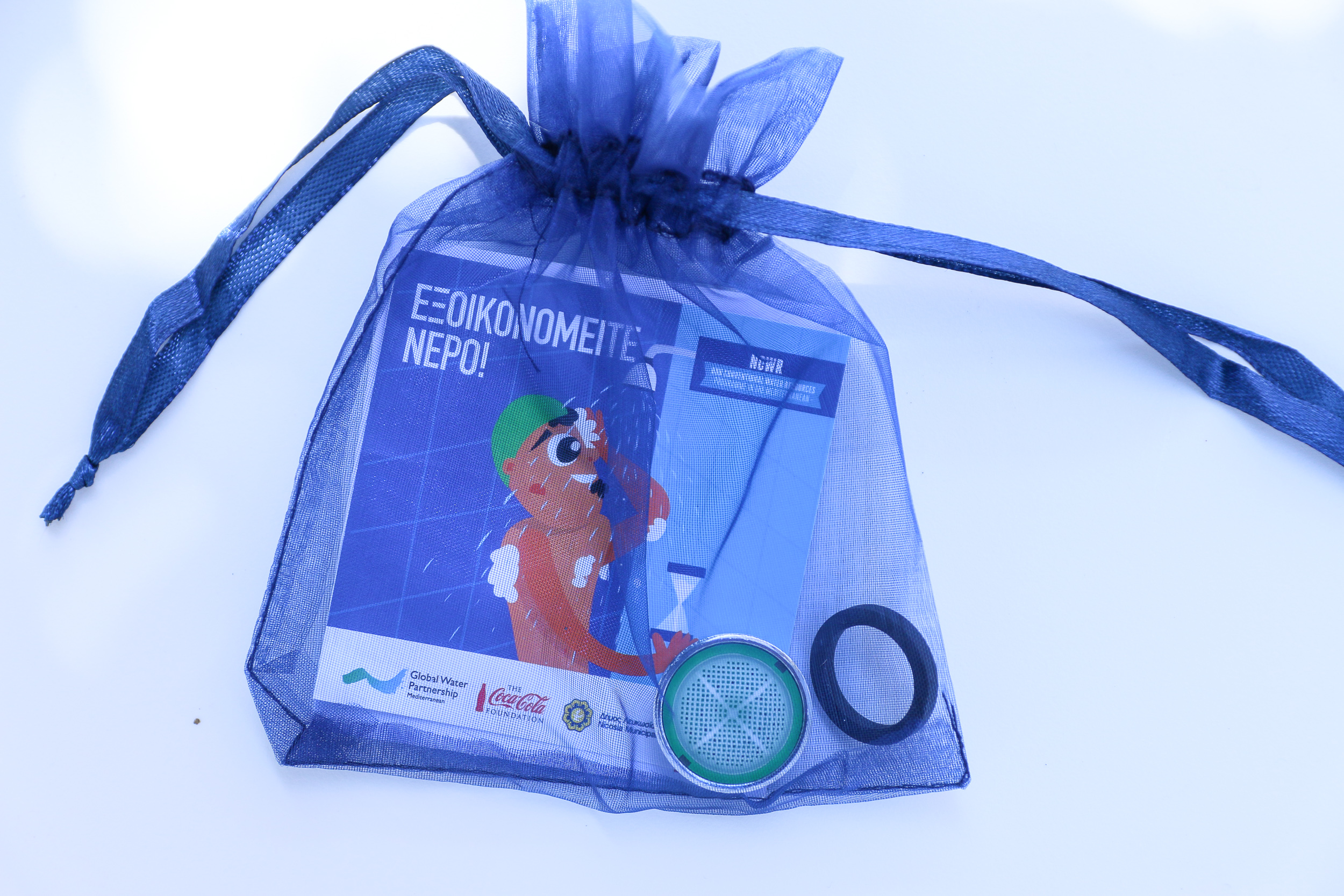 This initiative was realised in the framework of the national activities in Cyprus of "Mission Water" Non Conventional Water Resources Programme in the Mediterranean, which is implemented by the Global Water Partnership-Mediterranean (GWP-Med), in collaboration with the local authorities and the Coca-Cola system in the country, (Lanitis Bros and The Coca-Cola Company) and with the financial support of The Coca Cola Foundation (Atlanta, USA). The refurbishment of the water system in the swimming pool is the 17th project implemented in Cyprus since the beginning of the Programme in the country back in 2013.