Prof. Torkil Jønch-Clausen
Chair of WACDEP Reference Group
Prof. Torkil Jønch Clausen is currently Chair of the Scientific Programme Committee at SIWI, Water Policy Adviser to the DHI Group, and Adjunct Professor at the Technical University of Denmark. He serves on a number of national and international committees and boards, including Chair of the Flood Management Programme of the World Meteorological Organization (WMO), Member of the Asia Pacific Steering Group on Water and Climate Change, Chair of the World Bank Environmental and Social Panel of Experts for the proposed Rogun Dam (World's highest) in Central Asia and Chair of the Scientific Programme Committee for the Stockholm World Water Week.
He was the founding Chair of the GWP Technical Committee (1996-2003) and winner of the King Hassan II Great World Water Prize, awarded by the Government of Morocco and the World Water Council, at the Fourth World Water Forum in Mexico 2006. The Prize was used to create the "Women's Water Fund" to promote women's careers in water management. Prof. Torkil Jønch Clausen has degrees in hydrology (MSc) and water resources (PhD), and has for more than 40 years worked in these fields in more than 60 countries.

Alan Hall
Former GWP Head of Network and Chair of the EU Water Initiative Finance Working Group
Alan Hall has more than 30 years of experience in development as a water sector and water policy specialist. His involvement in GWP started in 1999 with the development of the Framework for Action a key document for the 2nd World Water Forum. He has participated in numerous task forces, including the Scientific Programme Committee for the World Water Week and is presently the GWP representative for UN-Water, where he is supporting the formation of a Sustainable Development Goal and targets for water. He was co-writer for the GWP TEC Papers on Governance (Paper 7) and Water Financing and Governance (Paper 12). Alan previously worked in consultancy and for six years on water and agriculture for the African Development Bank.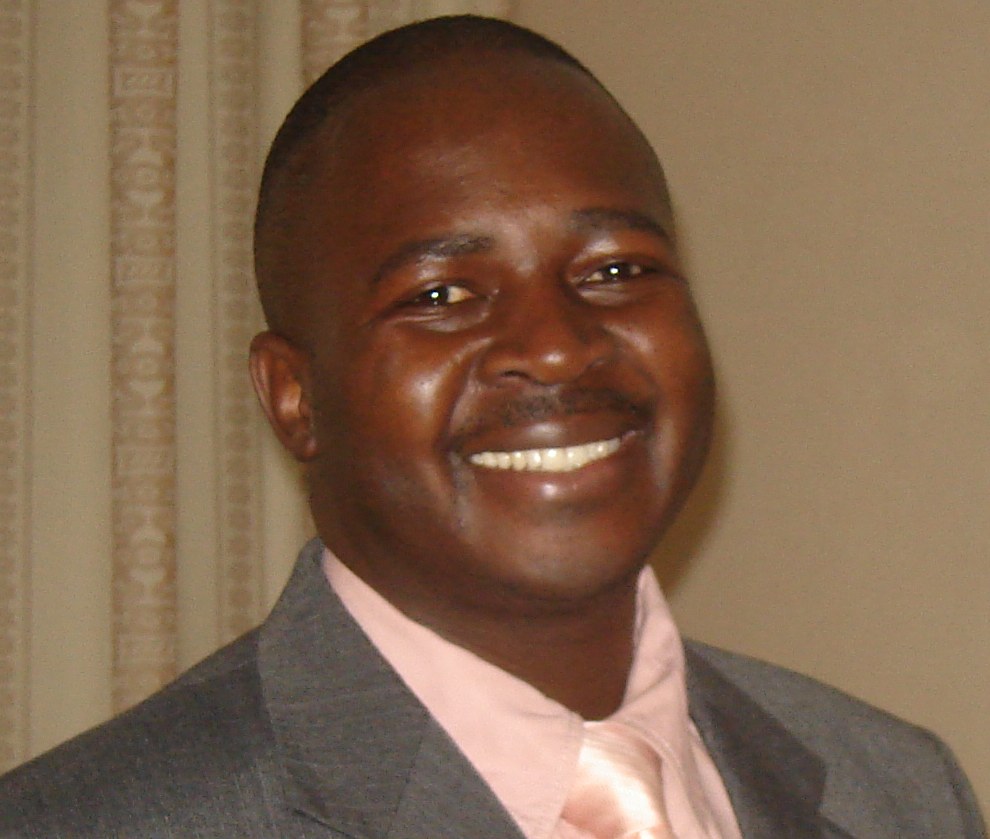 Dr. Bekithemba (Themba) Gumbo
Dr Bekithemba (Themba) Gumbo has more than 20 years working experience in the water sector spanning from being a practicing engineer, lecturer and researcher, network manager and in development finance. Currently he is the Director of Cap-Net. Cap-Net, an international network is a UNDP programme consisting of partnerships of autonomous international, regional and national institutions and networks committed to capacity development in sustainable water management. His passion is on influencing young professionals to opt for water sector carriers.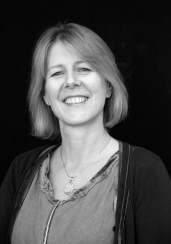 Belynda Petrie
Belynda is an expert and leading figure in regional and international climate change adaptation and mitigation, energy, socioeconomic development and human security. Her strength lies in large measure in her ability to bring together multidisciplinary teams, often with public and private sector stakeholders. She has led several medium- to large-scale projects, including the Southern African Regional Climate Change Programme (RCCP) funded by DfID, development of a Uganda water resources climate change vulnerability assessment and strategy, the internationally acclaimed Western Cape Climate Change Strategy and Action Plan (South Africa), the Ibhubesi Gas Field development project (west coast of South Africa), and the restructuring of the Datatec International Group.
Belynda has pioneered a systematic analysis approach, drawing on economic, social and ecological learnings in the search for solid sustainability solutions to complex transboundary issues. She sees stakeholder engagement as a pillar of all attempts to find durable and resilient solutions to the complex challenges facing Southern African leaders. She has been instrumental in facilitating the shaping of a science-policy-institutional–finance dialogue, which has become the RCCP framework in developing practicable responses to key climate change issues.
Prof. Edward Kairu
Prof. Edward Kairu is the Executive Director of Maji na Ufanisi (Water and Development), one of the leading Water Supply and Environmental Sanitation (WES) NGOs in Kenya. He is also the Chief Executive Officer for the Civil Society Urban Development Programme (CSUDP), which is a funds giving Secretariat that is fully financed by the Embassy of Sweden in Kenya and hosted by Maji na Ufanisi. Prof. Kairu is the former (2006 to 2011) continental Chairman of ANEW - African Civil Society Network on Water and Sanitation. He holds a PhD in Climatology from McGill University (Canada); MSc in Hydro Climatology and BSc (Physics, Mathematics and Geography) from the University of Nairobi.
Prof. Kairu has over 20 years experience in development work mainly in African countries. For the last 8 years, he has concentrated a lot on Water and Sanitation aspects in Africa. Before his current position, Kairu worked for the UNDP/ UNOPS as the Chief Technical Adviser, attached to the Lesotho Ministry of Tourism, Environment and Culture. Earlier on, he worked as an adviser to the UNDP/ Global Environment Fund within the Asia – Pacific region and as a Consultant for UNDP Liberia, and UNICEF Kenya. Kairu has also worked as a Senior Consultant for ETC East Africa, a Dutch Consulting company which consults for many bilateral and multilateral donors in Africa. Finally, Kairu has taught at various Kenyan universities, for over 10 years, rising to the post of Associate Professor and Head of Department of Geography – Kenyatta University.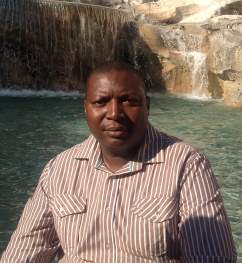 Jonathan Kampata
Jonathan Kampata is a Civil and Water Resources Engineer with 18 years working experience at operational and strategic levels in the water sector. He has worked at local, national and transboundary levels in Zambia, the SADC Region and internationally. During his professional career he has developed expertise in integrated water resources management by working across the multifaceted areas of water management that have included water allocation; water demand management; infrastructure planning and development; water resources information systems; monitoring and evaluation; policy and strategy development; international waters and project management. He was a key member that developed the Zambia Integrated Water Resources Management/Water Efficiency Plans and worked on its integration as well as that of mainstreaming climate change in the national development plan. Recently he has been involved in the policy, legal and institutional reforms of water resources management in Zambia that has resulted in the development of the Water Resources Management Act, 2011.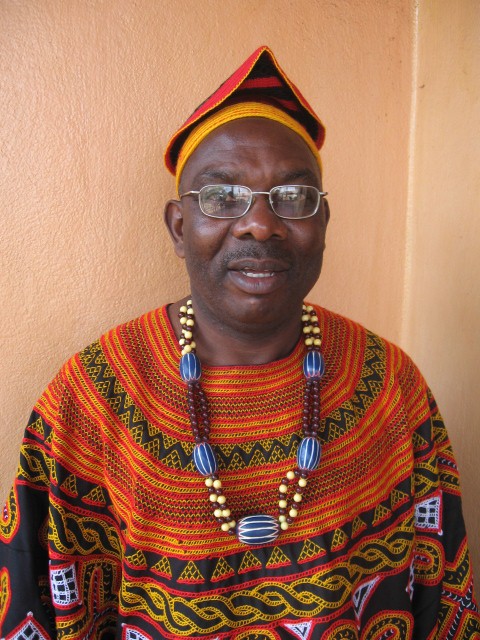 Mathias Fru Fonteh
Mathias Fru Fonteh is an agricultural engineer with a doctorate degree specializing in water resources management. Currently he is an Associate Professor and Head, Department of Agricultural Engineering, at the University of Dschang in Cameroon where he also coordinates the post graduate programs in water management. He has over 25 years experience teaching, conducting research & outreach in water resources management. He is author/co-author of 33 peer reviewed articles and three books mainly on water resources management. His current research and development interests are on: integrated management of floods in urban areas in a changing climate; development of indicators for water security with limited data; water harvesting to enhance water security in a changing climate. He is a founding member of GWP in Cameroon and in Central Africa.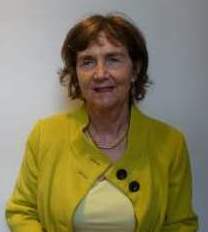 Dr. Merylyn Hedger
Dr. Merylyn Hedger has been the Senior Climate Change Advisor at GWP since 2009. For the past 20 years she has specialised on climate change and worked across all fields of climate change in a variety of roles, and on a range of products from media work to academic papers. She has extensive experience in public sector decision-making at international, national and sub-national levels and held responsibilities as a practitioner for policy-making on climate change, and the provision of advice on regulation, particularly for the water sector. She started the UK Climate Impacts Programme and worked on climate change and water policy for the UK Government and European Commission. She has undertaken field–based study in Bangladesh, India, Mongolia, Papua New Guinea, Ecuador, North East Brazil and Niger.
Merylyn has degrees from the London School of Economics and Liverpool University and holds a PhD in energy policy from Imperial College, London. In 2002 she was awarded the UK award-the OBE- for services to climate change assessment. Currently she is a Research Associate at the Overseas Development Institute, (ODI) London and working on international climate finance and national planning.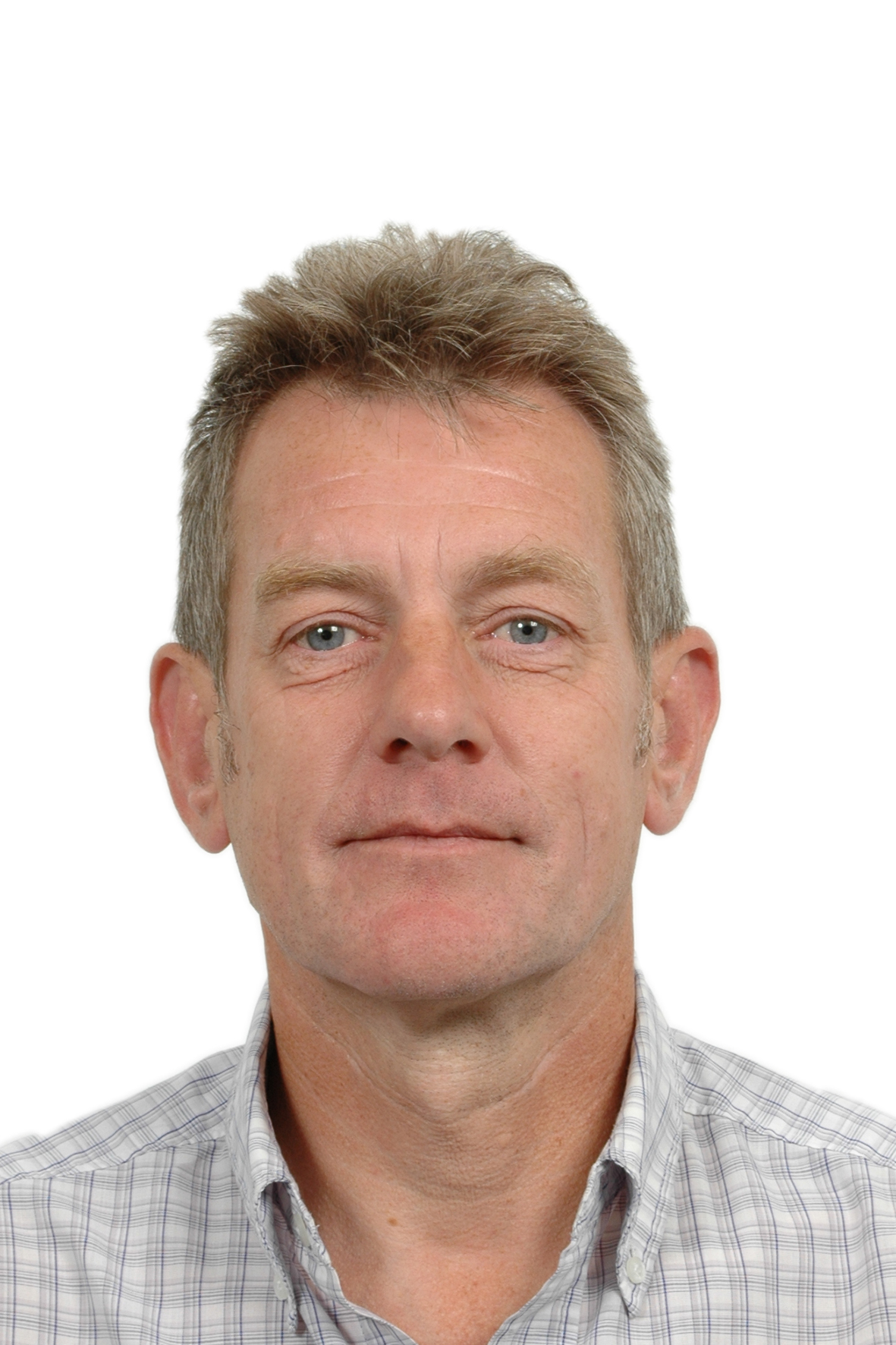 Dr Nigel Walmsley
Dr Nigel Walmsley is a Snr. Project Manager at HR Wallingford with 25 years' experience in water resource management, including climate change aspects. Through substantial periods based overseas in Africa, Asia, the Pacific, and elsewhere, he has gained experience of water resource planning and management decision-making frameworks in a range of country contexts. He is familiar with working in multi-disciplinary, multi-stakeholder teams to achieve common goals and has led and coordinated a range of specialist international consultancy projects, research programmes and capacity development initiatives in water, climate and development. Recent work has included the development of frameworks to integrate water security and climate resilience into development planning processes (Africa, Asia and the Caribbean), the assessment of climate impacts on water resource and agricultural sectors (Middle East), the development of water sector support programmes (Pacific), and building capacity in sustainable water resources development and management (Africa, Caribbean and the Pacific).
Patience Agyare-Kwabi
Patience Agyare-Kwabi, has a Social Development background. For the past twenty-two years, ten of which has been in consultancy and advisory services, she has supported development partners and government agencies particularly in Ghana and Liberia in the formulation and implementation of some social development programmes. Among key development areas that she has supported are: Water, Sanitation and Hygiene (WASH), Forest Resource Management, environmental planning and some Climate Change. Her professional expertise covers Capacity Building, Policy and Strategy Development, Monitoring and Evaluation and Social / Gender Mainstreaming. She continuous to support various projects of development partners like DANIDA, UK Aid, World Bank, GIZ and UN Agencies (UNDP, UNICEF, FAO, UNFPA and ILO). She has worked with some government ministries in Ghana, Liberia and Zimbabwe in the mainstreaming of social issues including gender in their development planning.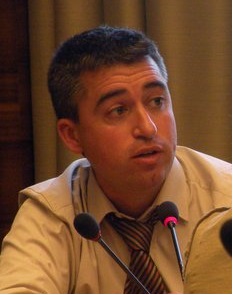 Roberto Martin-Hurtado
Roberto Martín-Hurtado is an economist specialising on environmental and water issues. A former staff member of the World Bank and the OECD, he consults regularly for international agencies such as the AfDB, GWP, OECD, UNDP, UNECE and UNEP. His experience includes work on the integration of environmental and water issues in national planning and budgeting processes, sector-wide approaches, financial sustainability, economic instruments for environmental and water management, benefits of transboundary water cooperation, water-energy-food nexus, integrated urban water management, and equity issues in the provision of water and sanitation services. Over the last 15 years Roberto has worked in 20 countries across Eastern and Western Europe, the Americas, North and Sub-Saharan Africa, the Middle East, and Central Asia.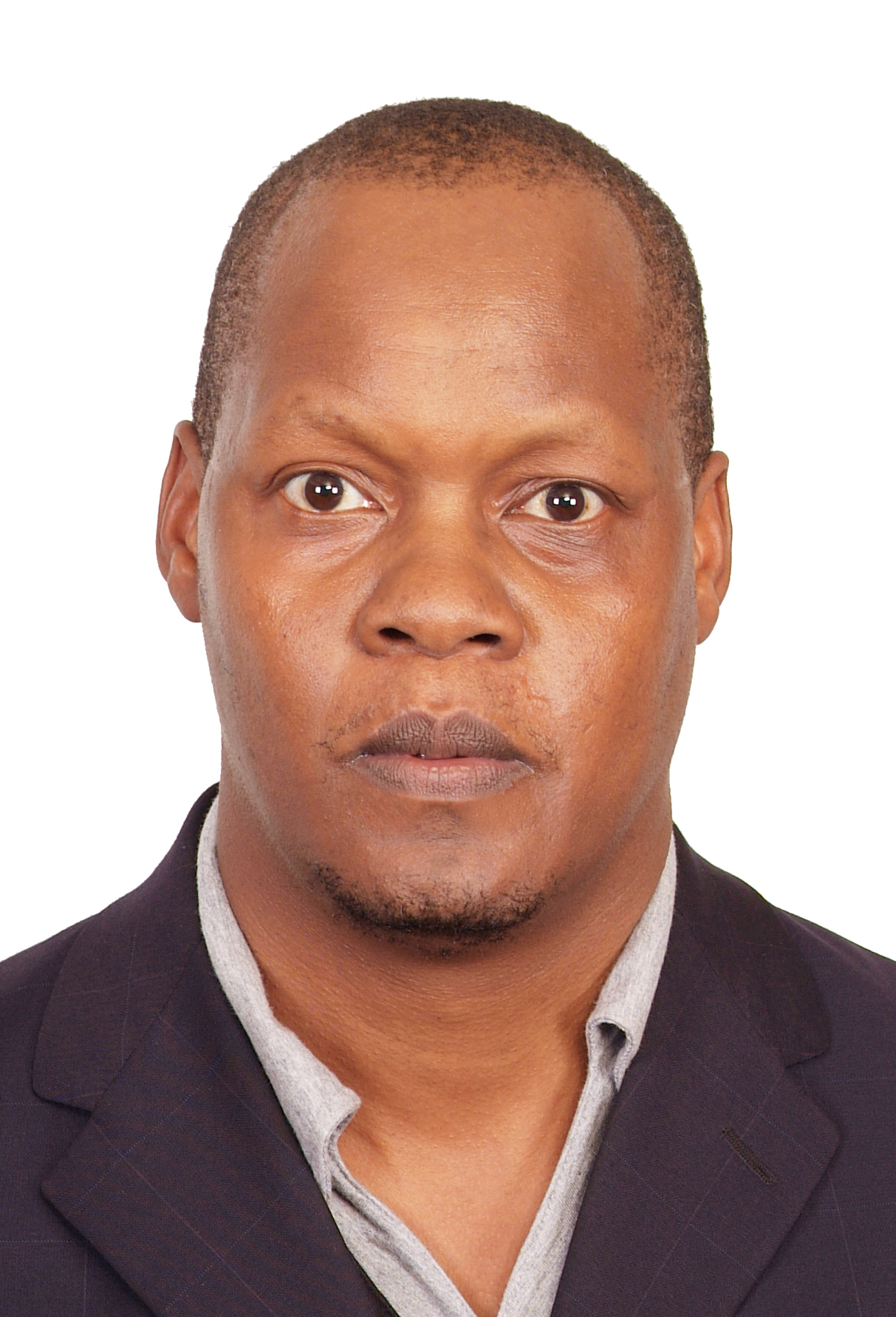 Simon Thuo
With a background in civil engineering and water resources management, Simon Thuo has been supporting countries in the Greater Horn of Africa plan and develop water related infrastructure to meet food security, energy, economic and social demands. As Regional Coordinator for Global Water Partnership in the Nile Basin from 2003 to 2012, he was instrumental in fomenting partnerships between governments and non-state actors at national and transboundary level to improve common understanding and collaboration in meeting society's needs.
On the international scene, Simon has been supporting the Greater Horn of Africa and Nile Basin countries on enhancing reliance to adverse climate impacts; as well as working with the African Union, African Ministers Council on Water and other regional institutions to improve regional cooperation on water, land and food security. Simon is presently consultant to the the African Center for Collaboration on Earth System Sciences (ACCESS) ; as well as Policy Advisor to the Social Impact Institute.