The NAP process in Malawi has been led by a core team of 12 adaptation experts from various sectors whose mandate is to spearhead the entire NAP process and provide technical backstopping. Representatives from multilateral and bilateral donor agencies such as GIZ, UNDP- UNEP GSP Consortium and GWP were also acutely involved in the process. The core team is supported by a sectoral team to manage sectoral activities in the process, a national facilitator to facilitate the preparation process under the supervision of the Director of Environmental Affairs, and expert input from representatives of government, private sector, academia, youth, and civil society organizations.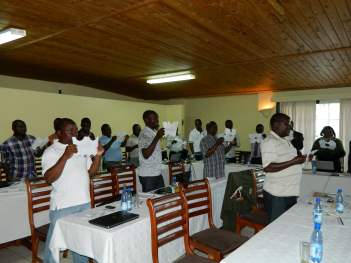 The meeting was conducted in an interactive manner with over 40 participants being engaged through overview presentations by local facilitators and group discussion. Stakeholders were sought out from a broad range of climate sensitive sectors and areas and were chosen to represent the perspectives of government, academia, civil society, faith groups and media houses ensuring a good balance of representation.
Through extensive discussion and consultation, participants left the workshop with a better understanding of the NAP process as contained in the NAP technical guidelines by the LEG, an improved knowledge of adaptation activities already in place, identification of entry points for NAP processes in their own areas of work, and key elements for a road map for the advancement of the NAP process at the country level.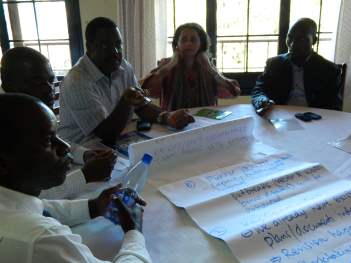 In February 2008, the Government of Malawi officially launchedthe National Adaptation Programmes of Action (NAPA) with the aim of addressing immediate and urgent climate adaptation needs of vulnerable communities and ecosystems. At the sixteenth Session of the Conference of Parties of the United Nations Framework Convention on Climate Change in Cancun, Mexico in 2010, the COP decided to establish a process to enable least developed countries, like Malawi, to formulate and implement NAPs as a means of identifying medium and long-term adaptation needs and implementing strategies to address them.