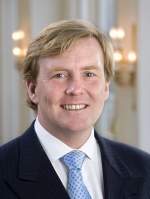 He will speak to the annual gathering of GWP Partners who are meeting to address the theme of "Water Security as a Catalyst for Achieving Food Security." The subject is particularly relevant in light of the current food crisis caused by drought in Eastern Africa and the doubling of food prices between 2006 and 2008 with even further increases in 2010.
The 2011 GWP meeting marks 15 years since the founding of GWP in 1996. Since then, there has been the creation of the Global Water Partnership Organization as an intergovernmental organization in 2002 (hosted by Sweden), the establishment of 13 Regional Water Partnerships and 80 Country Water Partnerships world-wide, and over 2,400 Partner organizations based in 158 countries having joined GWP.
Over 150 participants are expected, including representatives from key allies such as the Food and Agricultural Organization, the International Committee of the Red Cross and Red Crescent Societies, and the World Meteorological Organization, among others.
Since 1997, HRH the Prince of Orange has been closely involved in the field of water management. He is chair of the Water Advisory Committee in the Netherlands. As Chair of the UN Secretary-General's Advisory Board on Water and Sanitation he makes a personal contribution to solving water-related problems around the world.
The Prince's lecture is by invitation only and will be at 16.30 at the Clarion Hotel, Ringvägen 98, Stockholm.
More information about the Prince's interest in water management.
More information about the 2011 GWP Consulting Partners Meeting.