In Greece, the country where the Programme started, works have been implemented in 31 islands, in collaboration with local authorities and the Coca-Cola System in the country and the financial support of the Coca-Cola Foundation.
The most recent NCWR beneficiary islands, Kythera and Antikythera, located at the southern tip of the Peloponnese, have suffered severe drought for the past two years. To respond to this crisis 3 water reservoirs were built, increasing the local water network capacity by 150m3 each. Unfortunately, during the time when the works were completed this summer, a large fire destroyed a significant part of Kythera intensifying water demand. Given the overall water and environmental crisis, the launch of the Programme in the two islands was more than timely.
To contribute in this challenging time, GWP-Med organized this September an open event on the island of Kythera, together with the Municipality. The goal was to raise awareness on water scarcity issues and share best practice ideas to save water in daily life with locals. At least 100 people attended the event, including local media. The participants voiced their opinion and raised questions about the pressing water issues following the event presentations in the presence of the Mayor, the Archbishop and several members of Academia.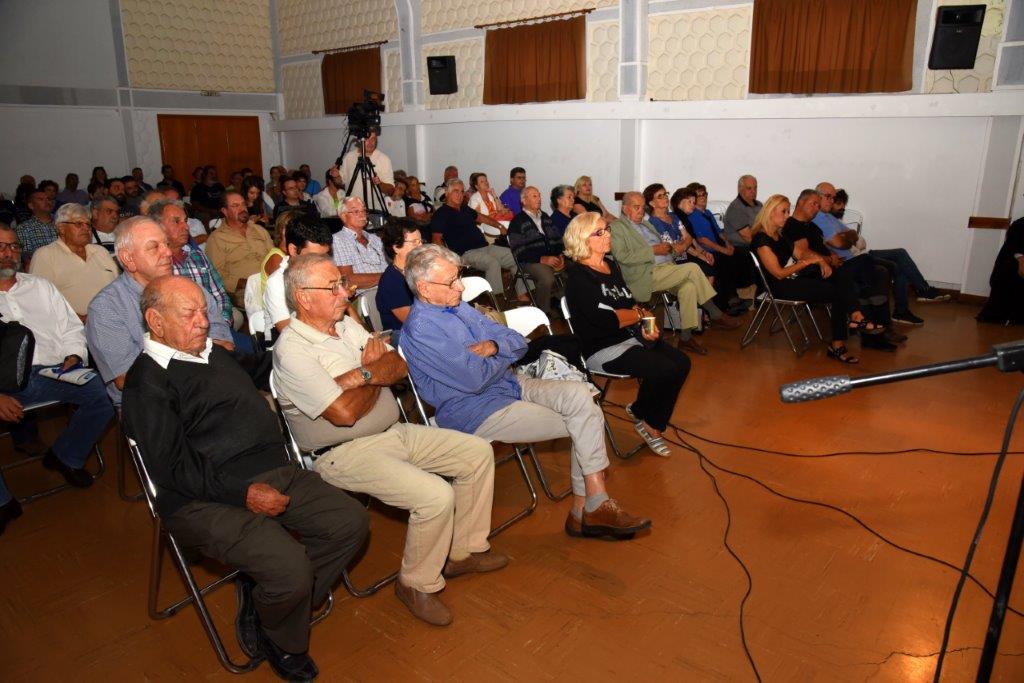 Citizens asked for guidance to improve their water consuming habits and proactively GWP-Med responded by distributing water saving devices to demonstrate that even a small change can make a difference. In this context, GWP- Med is planning to continue developing informational and educational material to share everyday tools and tips with people. An example of such material is the #savewater campaign the NCWR Programme launched in Kythera this summer to engage both locals and tourists in a water-saving behavior.
Infrastructure works are essential to improve water management in cities and communities, but no work can substitute the value of citizen engagement. Starting with what each of us can do will lead to a successful transition to a new water culture across the Mediterranean and beyond.