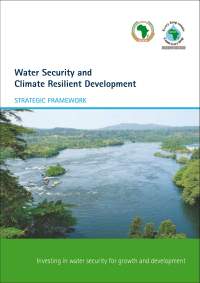 The Framework was developed by AMCOW to help senior professionals and decision-makers to identify and develop "no or low regret" investment strategies, to integrate these into planning processes, and to influence future development activities so they become more resilient to climate change and variability.
According to Mr Bai Mass Taal, AMCOW Executive Secretary, the Framework "has been formulated to support the implementation of climate change related commitments expressed by African heads of state in the 2008 Sharm el Sheikh declaration on water and sanitation. The Sharm el Sheikh Declaration in particular calls for African countries to put in place adaptation measures and investment plans to improve the resilience of countries to the increasing threat of climate change and variability to water resources, and enhance capacity to meet the water and sanitation targets."
Mrs Rhoda Peace Tumusiime, Commissioner for Rural Economy and Agriculture at the African Union Commission calls the Framework "a key milestone towards the attainment of the Africa Water Vision 2025 of equity and sustainability in the use and management of water resources for poverty alleviation, socio-economic development, regional cooperation, and the environment."
The Strategic Framework has been developed as part of the Water, Climate and Development Programme (WACDEP), an AMCOW programme implemented by Global Water Partnership (GWP). It has evolved through a strong collaborative relationship between AMCOW and its Technical Advisory Committee, GWP and the Climate Development Knowledge Network (CDKN) who funded the work.
More information: www.gwp.org/wacdep, www.amcow-online.org