In March 2018, the High-Level Panel on Water (HLPW) released its outcome document 'Making Every Drop Count' and recommended that we all understand, value and manage water better. In the document, HLPW defined five principles to value water better.
The 5 Valuing Water Principles:
Recognize and embrace water's multiple values to different groups and interests in all decisions affecting water;
Reconcile values and build trust – conduct all processes to reconcile values in ways that are equitable, transparent and inclusive;
Protect the sources, including watersheds, rivers, aquifers, associated ecosystems, and used water flows for current and future generations;
Educate to empower – promote education and awareness among all stakeholders about the intrinsic value of water and its essential role in all aspects of life;
Invest and innovate – ensure adequate investment in institutions, infrastructure, information and innovation to realize the many benefits derived from water and reduce risks.
The South Asian webinar is designed to share the experiences and lessons learnt on applications of these principles at country level. The event also aims to initiate a dialogue on challenges and opportunities for achieving water targets in the region.
To attend the webinar, please register here.
Agenda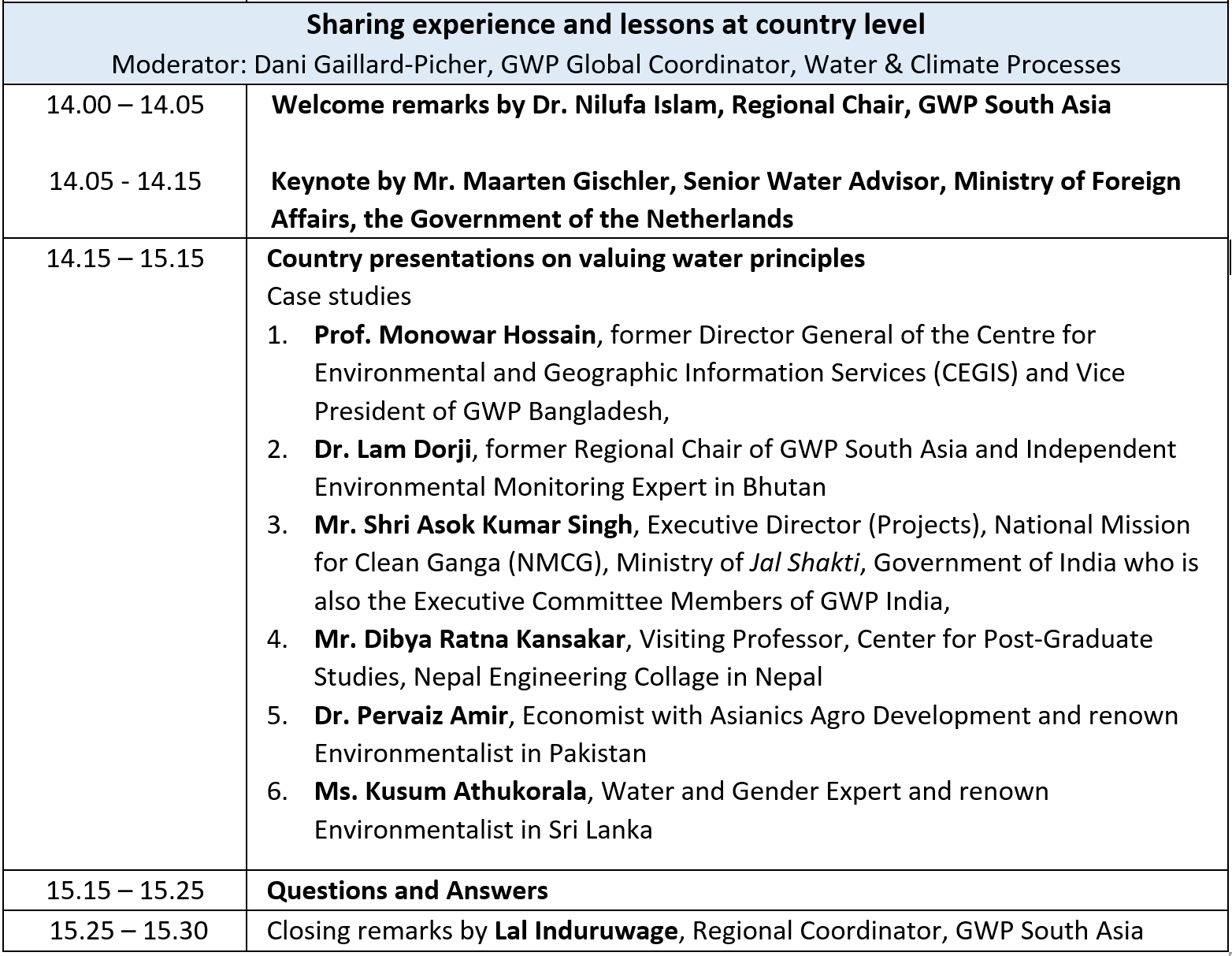 Who are the presenters?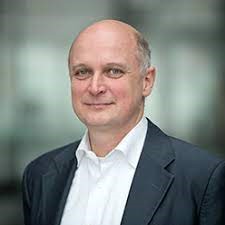 Maarten Gischler is a Senior Water Adviser in the Netherlands Ministry of Foreign Affairs. He works on water and climate resilience challenges at scales ranging from transboundary river basins to local problem-sheds. Maarten has been involved in the Ministry's Valuing Water Initiative from its inception in 2018, after the High Level Panel on Water (HLPW) had made its appeal to water use sectors worldwide that they act in accordance with the 5 HLPW valuing water principles. While currently based at headquarters in The Hague, Maarten has also worked in West and Southern Africa, the Middle East, Central and South Asia in the past 30 years.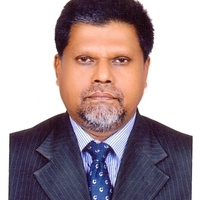 Dr. Monowar Hossain from Bangladesh was the former Executive Director of the Institute of Water Modelling (IWM). He joined IWM in 2011. Before this, he was a Professor of Bangladesh University of Engineering and Technology (BUET) where he started his career as a Lecturer in 1976. Dr. Hossain held number of significant positions while working at BUET, such as Professor and Head of the Department of Water Resources Engineering, Dean Faculty of Civil Engineering, Director of Students' Welfare and Director of Physical Education. Prof. Hossain conducted number Research Projects on Water Resources both applied and fundamental and has about 140 technical publications to his credit both at home and abroad. Prof. Hossain is a recipient of a number scholarship and awards.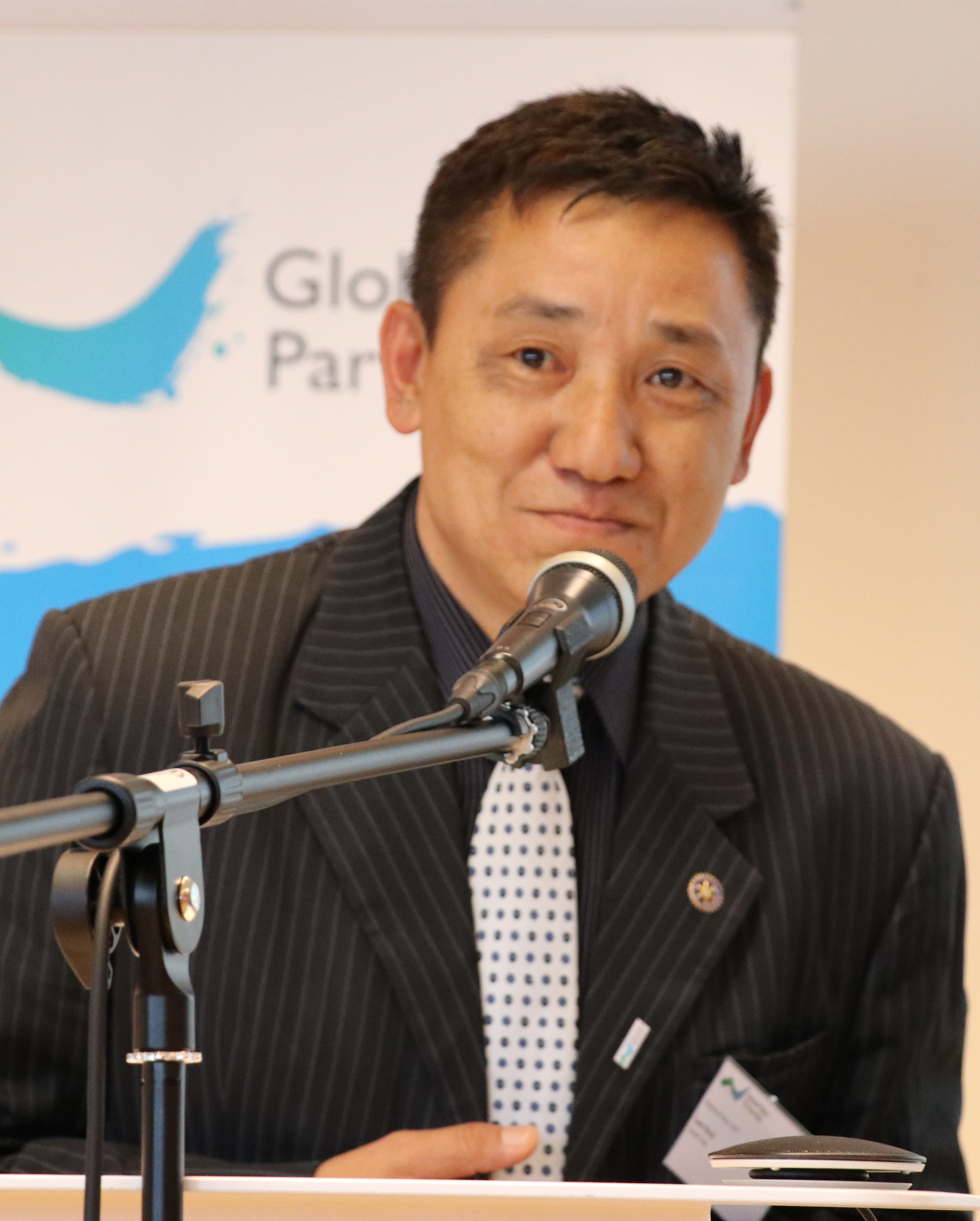 Dr. Lam Dorji from Bhutan has over twenty years of experience in the field of environmental conservation, organizational management and consultancy. He has a doctoral degree from the Asian Institute of Technology, Thailand. His research experiences and interests are in the area of common pool resources, common property, political economy and associated institutional arrangements in the management of natural resources. He was the Executive Director of the Royal Society for Protection of Nature in Bhutan and served as the Chair of GWP South Asia. Today, he works as a consultant in the water sector.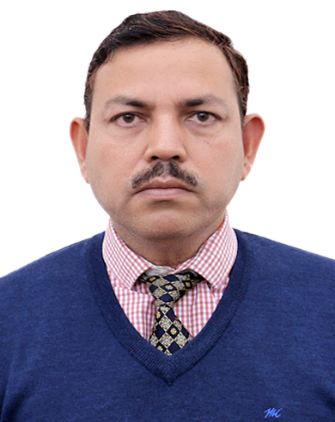 Mr. Ashok Kumar Singh from India is the Executive Director (Projects) of National Mission for Clean Ganga, Ministry of Jal Shakti, Department of Water Resources, River Development and Ganga Rejuvenation, Government of India. He has Joined mission in January 2020 as Executive Director (Projects), and prior joining to the Ministry he was a Joint Secretary (Defence) who being in charge of Border Roads/Training of Ministry of Defence (2019-2020). He worked in the Ministry of Finance from 2015-2019 and played a pivotal role in deepening of Financial Inclusion in the country. During his tenure, millions of lower middle-income earning people were provided with bank accounts and India introduced with international card payment system called RuPay. Networks of bank correspondent agents systems were strengthened and banking services were made available at doorstep. In addition, Mr Ashok held several other managerial positions in government departments and most importantly, he was awarded with Prime Minister Award for excellence in implementation of Mahatma Gandhi Employment Guarantee Act programme in Idukki District in 2010.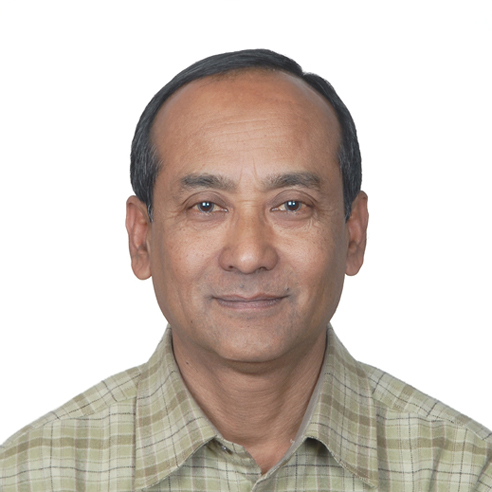 Dr. Dibya Ratna Kansakar from Nepal is a renowned hydrologist and a Member of the GWP Nepal/JVS Executive Committee. He led the Facility Management and Capacity Building Team of Water Resources Project Preparation Facility conducted by the Department of Irrigation, Nepal for five years until 2019. Before this, he worked as a was Team Leader for preparing Long Term Vision of Nepal's Water and Energy Sectors (Vision 2050) conducted by the Water and Energy Commission Secretariat of Government of Nepal. Dr. Dibya was a visiting Professor from 2011-2019, at Masters in Interdisciplinary Water Resources Management Programme conducted by Nepal Engineering Collage. Holding the positions of Executive Director, SaciWATERs, Chief Hydrogeologist at Department of Irrigation, Project Director, Community Groundwater Irrigation Sector Project and National Expert - Hydrogeologist, National Water Resources Strategy Formulation Project, Phase I were some of his most recent experiences. He has written and contributed to more than 20 publications and engaged in some of the professional activities related to the fields of hydrology and geology.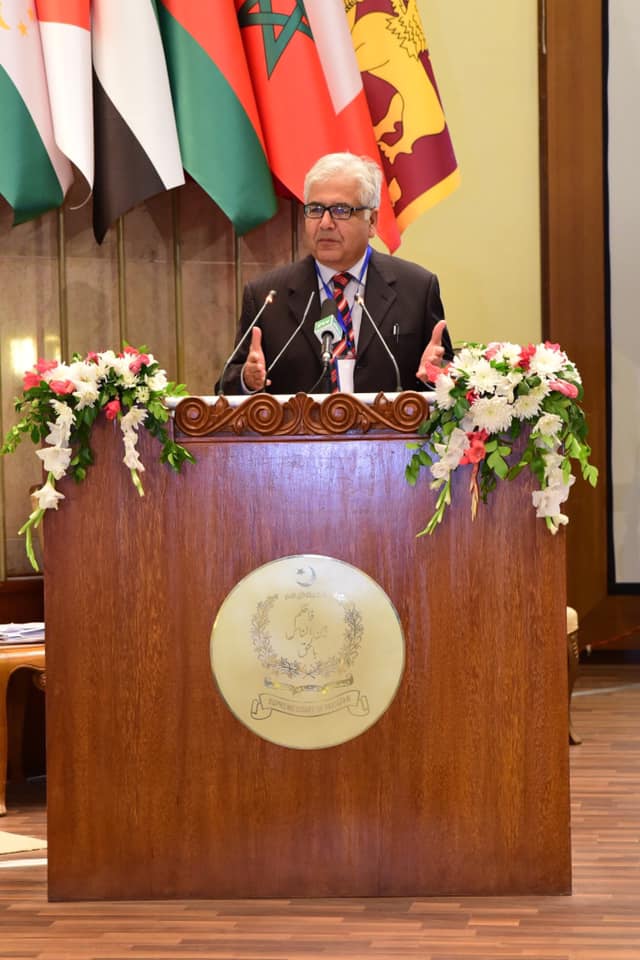 Dr. Pervaiz Amir from Pakistan is an economist trained at Michigan State University with advanced training in environmental economics at Harvard University. He has a keen interest on water sector and climate change. He is currently an economist with Asianics Agro Development. Dr Amir has been consulted widely with World Bank, Asian Development Bank, UNDP, IFAD, FAO, ODA, WWF, Novib, British Council, CGIAR, AKFED, USAID, RNE, IUCN, and World Commission on Dams in Nepal, Indonesia, Thailand, Kuwait, Tajikistan, Yemen, Nigeria, Kenya, Ethiopia, the Philippines, Iran, and elsewhere at international level. As a member of the Prime Minister's Task Force on Climate Change and a member of the Technical Advisory Panel of the Ministry of Environment, he provides senior level policy advice on issues pertaining to agriculture, water and climate change. His present engagement includes serving as Team Leader for the Hydropower Benefit Sharing Study of Pakistan for the Ministry of Water and Power. He is also a regular guest on TV programmes on issues related to water, environment, and agriculture and an author of over 250 professional publications.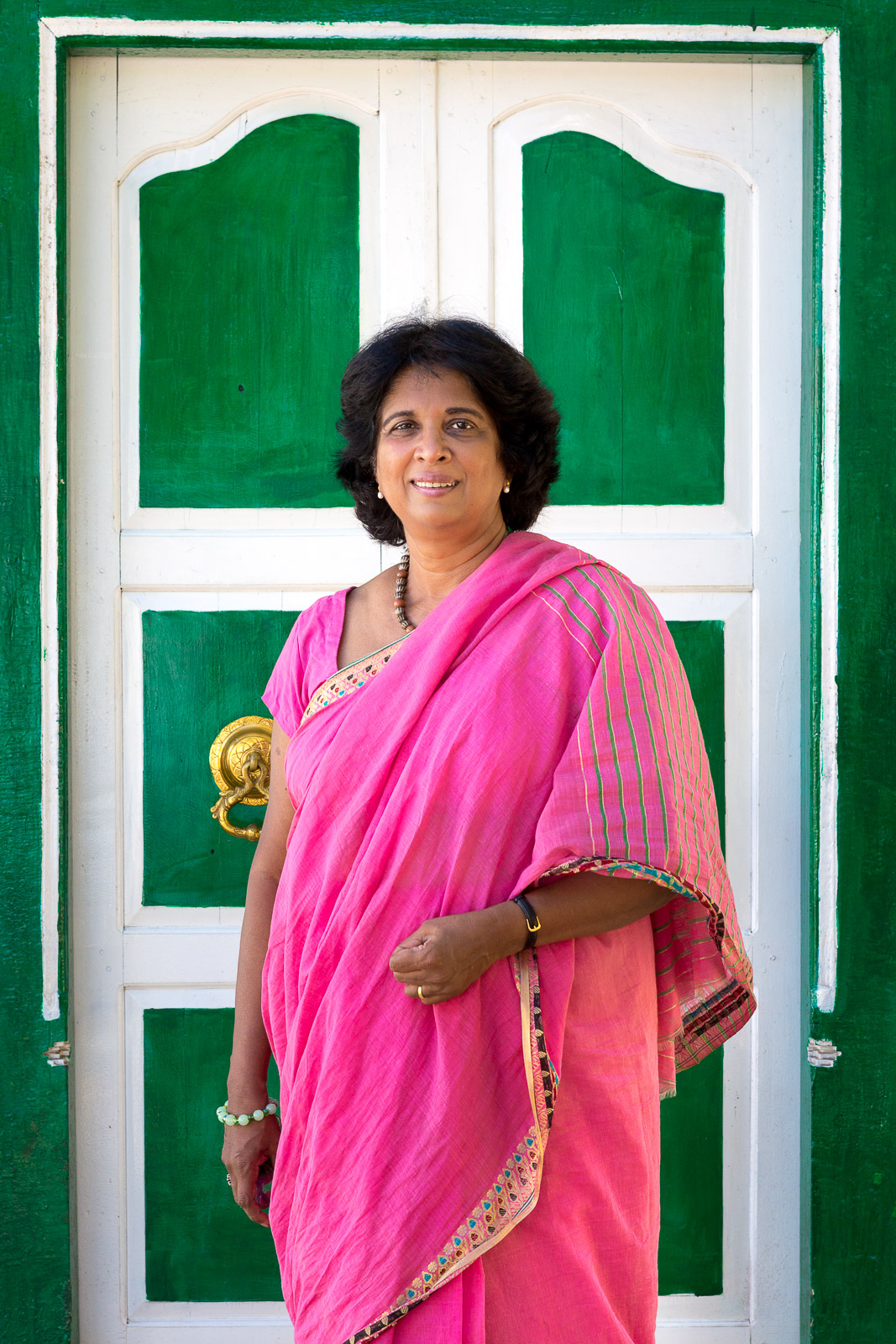 Kusum Athukorala from Sri Lanka is Chair of the Network of Women Professionals (NetWwater), founder member of the Sri Lanka Water Partnership, or Lanka Jalani, and the 2012 recipient of the prestigious Women in Water Award from the London-based International Water Association (IWA). She was awarded in recognition of her long association with, and deep commitment to, gender-related issues in water. Kusum served on the first Steering Committee of GWP and has co-founded two other international organisations: SaciWATERs, based in Andhra Pradesh, India, and Women for Water Partnership (WfWP), based in The Hague.