Committee Members are appointed by the Sponsoring Partners for a term of three years. No Committee Member may serve more than two terms. Gender and regional balance on the Committee, and throughout the Partnership, is given high priority. Committee members serve in their individual capacity.
Quick short cuts to member surnames: Bamsey, Bereciartua, Duale, Fábrega, Fonteh, Gayer, Gupta, Hamilton, Ramsundersingh, Sealy, Siddiqi, Soo, and Swann. Find out who are on the GWP Nomination Committee.
Steering Committee Members

Howard Bamsey, Chair
Mr. Bamsey is Chair of the Global Water Partnership and Honorary Professor in the School of Regulation and Global Governance at the Australian National University.
He is member of the Board of the Climate Policy Initiative and Climate Works Australia. He was previously Executive Director at the Green Climate Fund and Director General of the Global Green Growth Institute.
Earlier he was Australia's Special Envoy on Climate Change and a senior Australian public servant. He held several appointments at ambassadorial level in the Australian foreign service. Bamsey was educated at the University of Queensland and the Harvard Business School. Access our photo library with Mr. Bamsey (in Flickr).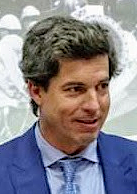 Mr. Bereciartua is the former Secretary of Infrastructure and Water of Argentina (2017 - 2019) responsible for one of the main federal investment areas (water supply and sanitation, adaptation to climate change, expansion of the agricultural frontier and large scale infrastructure including dams and aqueducts) and the definition and implementation of the National Water Policies. He was also Undersecretary of Water Resources of Argentina (2015 - 2017); President of the Water Planning Agency of the Buenos Aires metropolitan area (2015 - 2019), in charge of defining the water supply and sanitation service for 14 million people; and Director of Infrastructure of the Government of the City of Buenos Aires (2007 - 2009). He is the current President of the Argentine Engineering Center.
Mr. Bereciartua is also a Professor at the University of Buenos Aires (UBA) and former Dean at the Buenos Aires Institute of Technology (ITBA). He is a member of the Advisory Board of the EIT Climate KIC and a member of the Steering Committee at the International Symposium on Next Generation Infrastructures (ISNGI). He has graduated with honors from Universidad Nacional de la Plata, Argentina and holds graduate degrees from University of California at Berkeley in California, USA, the UNESCO-IHE Institute in Delft, The Netherlands and the Universidad de San Andres (MBA) in Buenos Aires, Argentina.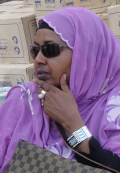 Ms. Duale brings together knowledge from her degree in Business and Postgraduate diploma in Philosophy and Islamic Studies and over 23 years' experience in conflict resolution and peace building.
Ms. Duale has extensive knowledge of campaigning and conducting training, with specific respect to women and gender balance in South Central Somalia, upholding equality regardless of age, race, religion or nationality for the focus on one objective, to meet the basic needs of every human being on earth. She received many awards, including the Christopher Blind Mission (CBM) award for the Best Activist Campaign against the Blindness in East Africa in 1999.
Ms. Duale is the Chair of GWP Somalia and she has also gained experience and knowledge in GWP's work and vision as a member in the executive committee of the Somali Country Water Partnership, which she is one of the founders in 2014. For several years Ms Duale has gained a very wide knowledge about water issues as she many times chaired water meetings and managed workshops on water in Somalia. Ms Duale has actively participated in the GWP Eastern Africa Steering Committee meetings.

José R. Fábrega D., Panama
Dr. Fábrega is Director of the Center for Hydraulic and Hydrotechnical Research (CIHH) of the Technological University of Panama (UTP). He has more than 20 years of experience as a researcher in several areas of Environmental Engineering such as: Photochemical reactions, Mass transfer of pollutants in soil-water systems, study of physical properties of airborne particles. More recently, he has worked on issues related to the water and carbon cycle, watershed management and climate change.
Dr. Fábrega obtained his Civil Engineer degree from the Santa María La Antigua University (USMA) in Panama, and a Master's and a PhD in Civil Engineering with an emphasis in Environmental Engineering from Purdue University, Indiana, USA. He has published more than fifteen articles in scientific journals, and he has co-authored two book chapters: one on "Urban Waters in Panama" and another in "Water Quality in Panama". He has also written country technical reports on diverse issues.
Dr. Fabrega has also directed more than 15 thesis both at undergraduate and graduate level. As a teacher, Dr. Fábrega has been a part-time professor at the USMA and UTP where he has taught courses both at bachelor's and master's level. Additionally, from 2013 to 2017 he was President of GWP´s Panama chapter and representative of the Panamanian Association for the Advancement of Sciences (APANAC) within the water programme of the Interamerican Network of Academy of Sciences (IANAS). Since 2015 he is a member of the National Research System of Panama (SNI).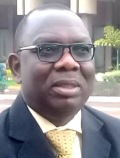 Mathias Fonteh, Cameroon
Prof. Fonteh is Professor of Water Resource Management and the Director of the College of Technology at the University of Bamenda in Cameroon. He is a founding member of GWP in Cameroon and in Central Africa and the founding chair of GWP Cameroon. He was previously the Head, Department of Agricultural Engineering, in the Faculty of Agronomy and Agricultural Sciences of the University of Dschang in Cameroon. He has a PhD in agricultural engineering, specialising in water resources management from Colorado State University.
He is an independent consultant with expertise in agricultural water management and sustainable water resources management for socio-economic development in a changing climate, based on the principles of integrated water resources management. He has demonstrated managerial and leadership skills in public sector and NGO settings and in the elaboration of development strategies.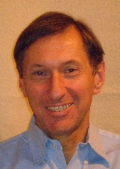 Dr. Gayer, born in 1948, holds a MSc in Mechanical Engineering from the Technical University of Budapest and a PhD in Urban Water Management from the Corvinus University of Budapest. He has previously held the positions of Head of Section of the Ministry of Environment and Water, responsible for the implementation of EU Water Framework Directive and Director of the International Post-graduate course on Hydrology in the Water Resources Research Centre (VITUKI).
Dr. Gayer's involvement with GWP dates back to the establishment of GWP Central and Eastern Europe and since then he has continuously contributed to the region's development and growing. In 2011 he was elected Chair of GWP Hungary and thanks to his strategic actions GWP Hungary has gained a full recognition by all important authorities in Hungary.
Dr. Gayer is a member of various associations, including the Hungarian Hydrological Society, the International Association of Hydrological Sciences, the Scientific Committees of the General Directorate of Water Management and of the Hungarian Academy of Sciences and author and co-author of around 100 papers, lecture notes and book chapters in different fields of water management.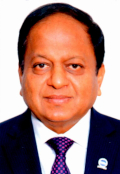 Mr. Gupta is Chairman-cum-Managing Director of WAPCOS Limited, which provides consultancy services in all facets of water resources, power and infrastructure sectors in India and abroad.
Mr. Gupta has a B.Sc. in Civil Engineering, Post-Graduation in Engineering (Structures, Civil), and MBA in Human Resources, and he brings 35+ years of experience in handling over 1,000+ projects from early stage conceptualisation to commissioning in diverse fields such as water resources, power, infrastructure development, skill development, institution building, projects of national and international importance under bilateral agreements. These have played an important role in the development of India and promoted bilateral interests with developing nations in SAARC, Africa, Central & South East Asia and Pacific Islands by way of project & knowledge exports, funded by World Bank, Asian Development Bank, African Development Bank and GoI Grants & Lines of Credit.
Mr. Gupta has contributed articles and presented over 38 Technical Papers in various internationals, national journals & symposiums, and he is also the President of GWP India.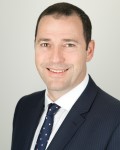 Mr. Hamilton is the Director at Hamilton Strategic, an advisory firm focused on sustainable development across the private, public, and not-for-profit sectors. He has over 18 years in sustainability and environmental fields both within and outside of industry, including five years at BHP. Currently, Ross also serves as a Senior Advisor on water issues to both the UN Global Compact CEO Water Mandate and tothe Pacific Institute, and as a Senior Climate Advisor to the International Finance Corporation (IFC).
Prior to launching his own business, Mr. Hamilton was a Director at the International Council on Mining and Metals (ICMM) based in London, responsible for environmental stewardship, climate change, and social progress programmes. He holds a Bachelor of Science (First Class Honours) degree from Monash University and a Master's degree in Sustainability Management from Curtin University.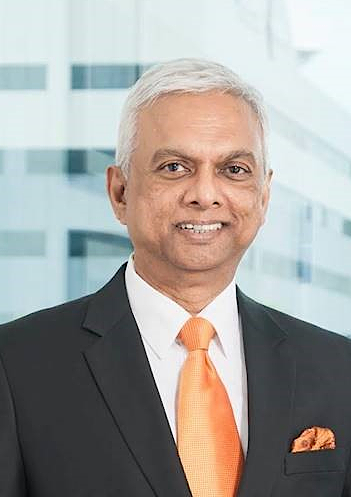 Atem S. Ramsundersingh, Singapore
Mr. Ramsundersingh is the Founder, Chief Executive Officer and Board Director of WEnergy Global Pte Ltd based in Singapore. The company is a one-stop provider of renewable energy solutions (i.e. solar, tidal, wind, hydro and bio-systems and smart power distribution systems, including energy storage systems), currently recognised as one of the major quality providers of hybrid powered microgrids.
Mr. Ramsundersingh brings in over 30 years of extensive international experience and knowledge about project and new business development in emerging economies with complex decision-making and investment environments. He also brings in his extensive knowledge and experience in industrial manufacturing processes, supply chain and quality management, utility management, strategic management of operations, investment portfolio management, deal structuring and commercialization of businesses. He has a vast network of contacts in over 70 countries, including several Multilateral Agencies in the area of industry, energy, water and development finance.
Mr. Ramsundersingh is a former Senior Manager with The World Bank Group (Washington DC, USA) and a Program Director with the UNESCO-IHE Institute for Water and Environment (Delft, The Netherlands). He obtained a Masters' Degree in Infrastructure Engineering at Delft University of Technology in The Netherlands and has been trained at the Harvard Business School in Corporate Renewal and Change Management and Cambridge University in Sustainable Industrial Leadership.
At 32, Ms. Sealy is an environmental professional, currently working as an Assistant Project Coordinator in the Biodiversity and Conservation Section of the Ministry of Environment and National Beautification in Barbados. She has forged her path to environmental management and education from a young age, growing up in a rural area and curious about how nature works.
For her educational career, she gained an Associate's Degree in Environmental Science from Combermere School and a Bachelor's degree in Environmental and Natural Resources Management with Biology and Master's degree in Natural Resources and Environmental Management with a Climate Change focus, both from the University of the West Indies. She was an educator between 2010 and 2018 teaching various subjects at secondary schools including Geography, Sicial Studiesand Environmental Science.
She joined the Caribbean Youth Environment Network (CYEN) in 2013 and she was the Regional Chairperson of CYEN 2014 - 2019. Ms. Sealy also participated as a youth in various regional and international conferences such as the United Nations Biodiversity and Climate Change Conferences representing CYEN. Throughout her journey, she gained notable accomplishments, including the Queens Young Leader Award, Commonwealth Young Achiever, One Young World Ambassador and the Latin America and the Caribbean representative for Disaster Risk Reduction. She aims to become a natural resources specialist in the near future and continuing enabling youth to address development issues. As of 1 December 2020, she is holder of the first Permanent Youth Seat on the GWP Steering Committee.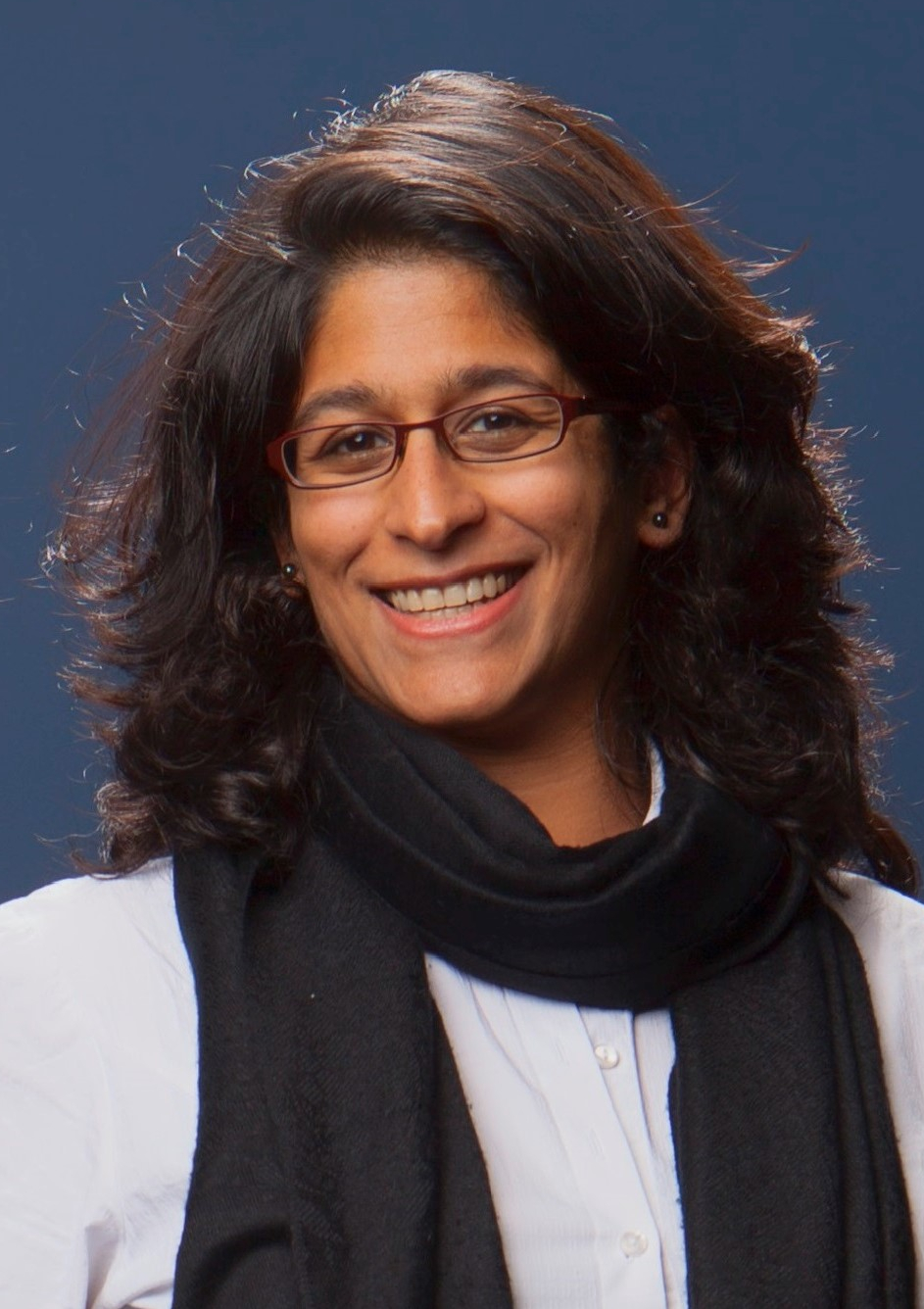 Ms. Siddiqi is Chief Financial Officer (CFO) for Europe at the International Rescue Committee, the global humanitarian and development organisation. She has a background in both corporate and non-profit sectors in European and global contexts, providing leadership of finance, resources, compliance and regulatory functions.
Having spent the earlier part of her career in corporate finance and management consultancy, she is able to bring that experience to the NGO sector. She is skilled in developing and executing organisational strategy, business development and investment appraisal and implementation.
She is a Chartered Accountant by profession and holds a Master of Laws (LLM) (with Distinction) in International Human Rights and Humanitarian Law; and also a Bachelor of Laws (LLB).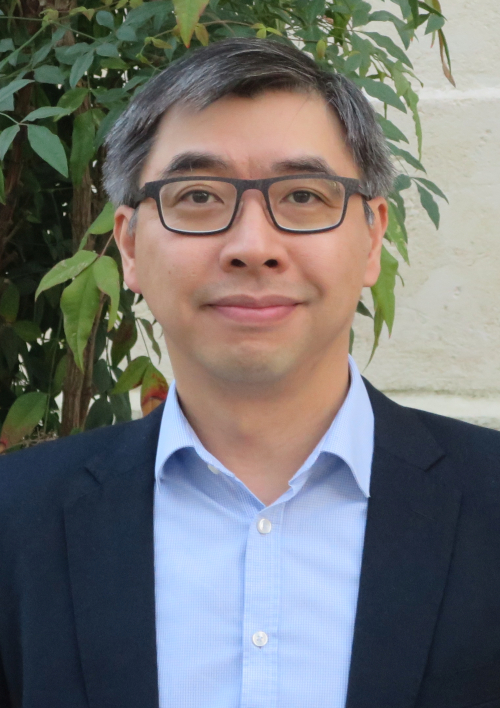 Mr. Soo is an executive and consultant in water resources management. He brings a combination of experience in global water leadership, institutional development, management and policy expertise. Currently Executive Director of the International Association for Hydo-Environment Engineering and Research (IAHR), he has also been Executive Director of the World Water Council and the International Water Resources Association (IWRA).
Mr. Soo has a background in consulting to international institutions, public authorities, academia, as well as private industry. His current focus areas include institutional arrangements, strengthening the link between knowledge generation, science and policy making; water quality; building networks between private industry, research and government stakeholders; as well as strategy and technical consulting in the sector of water and natural resources.
Over the years, he has participated in numerous international committees and task forces. He holds a research masters degree in geography; and a degree in computer systems engineering (electrical). He is a founding member of the Water Policy Group and chairs the International Advisory Committee of the UNSW Global Water Institute as well as the Membership Committee of IWRA.
Ms. Swann is Climate Finance Advisors' CEO and Founding Partner. She has more than two decades of experience in finance, fund management, and development. Her career includes senior positions with the World Bank Group, including International Finance Corporation (IFC) where she was Head of IFC's Blended Finance Unit, as well as the U.S. Department of Treasury, where she was the Senior Advisor for Climate Finance in 2014, supporting the Obama Administration's domestic and international efforts on climate finance. Her expertise includes incorporating practical policy and investment approaches to managing climate risk in investments, blended finance, climate finance and climate-related financial policy.
Additionally, Ms. Swann currently sits on the Board for the Montgomery County Green Bank the United States' first county-level green bank and is Chair of its Investment Committee. She is a member of the Advisory Board of The Climate Service, a climate data and analytics firm, and is also a non-executive Board member of Neighborhood Sun, a community solar company based in Maryland, and has served as a member of the Board of the Women's Council on Energy and Environment (WCEE).
Ms. Swann holds an MBA in Finance and Development from American University, a master's degree from Harvard University and a BA from City University of New York - Hunter College.
Financing Partners Group representative (rotation, currently Klaus Leroch/Austrian Development Agency)
Ex Officio Members
Chair of GWP Regional Chairs
GWP Executive Secretary
GWP Technical Committee Chair
UN-Water Representative
Permanent Observers
United Nations Development Programme
The Nomination Committee
Jerome Joseph Delli Priscoli (USA)
José Fábrega (Panama)
Mathias Fonteh (Cameroon)
Oyun Sanjaasuren (Mongolia)
Lindsey Aldaco Manner (USA)