The Untold Story of Water in Climate Adaptation – Part II: 15 Countries Speak is based on an in-depth analysis of 15 countries, examining whether and how their Nationally Determined Contributions (NDCs) and National Adaptation Plans (NAPs) build climate resilience through work on water issues. The research also looks at the countries' Sustainable Development Goals (SDGs) strategies to see how they depend on and harness the availability – in quantity and timing – and the quality of water.

"National policy makers face a bewildering array of financing options for climate-related water action, but there are deeply ingrained barriers to connecting these with viable investment opportunities," says the report.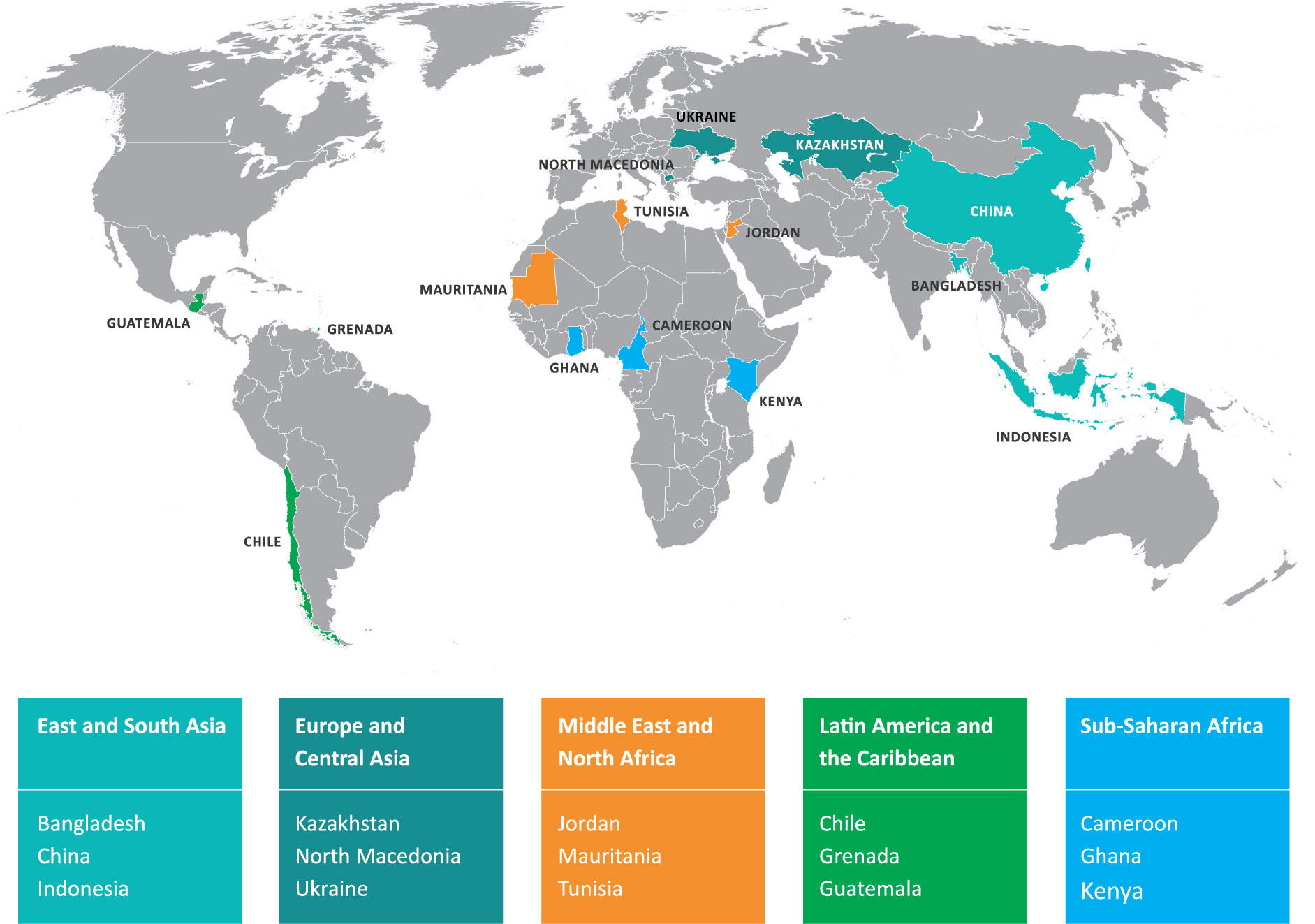 The report identifies how water resources management is providing an entry point to build cross-sectoral adaptative capacity, reduce atmospheric carbon, and enable transformative change to strengthen resilience in national economies, livelihoods, and natural ecosystems. A collaboration between GWP and the Overseas Development Institute (ODI), the report will be launched at an event highlighting opportunities water management offers for building climate resilience, reducing disaster risk, and advancing sustainable development.
"While the analysis points to gaps and missed opportunities, there are spots of success on which to build," said Monika Weber-Fahr, GWP's Executive Secretary. "Scaling these up will happen only if the different communities – climate, sustainable development, disaster risk reduction, and water – work together more frequently and effectively than ever before."

The analysis includes comprehensive recommendations for four audiences:
national policy makers, including focal points for the SDGs and the UNFCCC, authorities for the climate funds, and ministers of water, environment, planning, and finance;

national stakeholders such as civil society and business;

development partners, including bilateral donors, multilateral institutions, and the climate funds; and

transboundary and regional organisations.
"This report shows how water connects global goals with local policy, and countries sharing water resources," said Simon Gill, ODI's Managing Director. "From transboundary climate risk to food and energy insecurity, it offers practical recommendations to help tackle the biggest global challenges through smarter water management."
The report is a follow-up to The Untold Story of Water, released at the 2019 UNFCCC climate conference in Katowice, Poland. That report analyzed 80 NDCs and concluded that while countries recognisethe need to climate-proof their water supply and build resilient water infrastructure, few are paying attention to what makes these ambitions sustainable: strengthening water governance through robust water management institutions.
Countries are scheduled to submit new or updated NDCs in 2020, offering an opportunity for improvements. More opportunities are offered in the run-up to 2030 and beyond, with a key check-point providedby the 2023 Global Stocktake. Parallel processes for the 2030 Agenda and the Sendai Framework forDisaster Risk Reduction, including the annual High-Level Political Forum, voluntary national reviews,and the Global Platform for Disaster Risk Reduction, also open space to review progress andincrease ambition.
---------------------------------------------
In addition to the GWP-ODI report above, GWP recently published Mobilising Change Makers, which will be officially launched on Monday, December 8, at the U.K. Pavilion at the climate conference. It tells the stories of people and institutions from 10 countries who keep our waters safe and who are instigating changes at all levels to improve climate resilience – paving the way to protect hundreds of thousands of people from climatechange-induced damage and destruction.
Where analysis meets action, things happen: if The Untold Story of Water in Climate Adaptation – Part II: 15 Countries Speak provides the hard data about entry points for the climate-water interface, Mobilising Change Makers illustrates the soft skills needed to negotiate the complex multi-stakeholder processes that contribute to building climate resilience. Water specialists, institutions, and users need to work with ministries and agencies to address the links between water and health, water and agriculture, water and pollution, etc. Only when all voices are heard can political will turn into effective action.