This understanding was reflected officially for the first time in the COP27 outcome document, which recognises that water systems have a critical role to play in delivering climate adaptation benefits and urges parties to further integrate water into their adaptation efforts. This is a huge and welcome achievement for water that was a long time coming.
This year's COP focused more heavily on adaptation and implementation. This is beneficial for water, particularly given that a review earlier this year by the Intergovernmental Panel on Climate Change found that over 80% of climate adaptation strategies were water related. Strong water leadership from Egypt ensured that water was one of the COP Presidency priorities, with a full day dedicated to the subject on 14 November – a historical first at COP. Another landmark moment saw the inclusion of a high-level roundtable on Water Security in the Heads of State Segment for the first time. This event aimed to encourage greater political traction for action on water security within the global climate agenda.
COP27 was also the first time a Heads of State Segment included a high-level side event on investing in water for climate resilience in Africa, thanks to Senegal's leadership and GWP Southern Africa's support. The event saw the inauguration of the International High-Level Panel on Water Investments for Africa, with Heads of State and global leaders from around the world uniting to call for urgent investment in Africa's water and sanitation sector. GWP Chair Pablo Bereciartua is a core member of the panel, which will develop the investment action plan and pathways for countries to mobilise US$30 billion/year by 2030 in order to implement the Continental Africa Water Investment Programme.
Over the two weeks of COP27, GWP was involved in more than 30 sessions, curated two thematic days in the Water Pavilion and pursued a range of bilateral exchanges. These various events explored an array of important issues, from flood and drought awareness to inclusion, food security, to inspiring the next generation of water actors. As our focus now shifts to the UN 2023 Water Conference and COP28 in the United Arab Emirates, GWP will continue to put water action at the forefront of climate resilience to build a more just, inclusive, and resilient future for all. Here are five key highlights from COP27 that will help achieve this goal.


1. We need decisive, collective action on water now
Delivering GWP's high-level Statement to COP27, Darío Soto-Abril (GWP Executive Secretary and CEO) stressed that "we must take action on water now. Invest more in joint initiatives, new technologies, and nature-based solutions; coordinate more among governments, development agencies, and the private sector; and make data widely available for decision-making." He reiterated this message during the Water Event of the Marrakech Partnership for Global Climate Action, the official UNFCCC non-state actor mechanism, in a segment dedicated to 'Reaching climate security through water by cross-sectoral, inclusive and ambitious action.'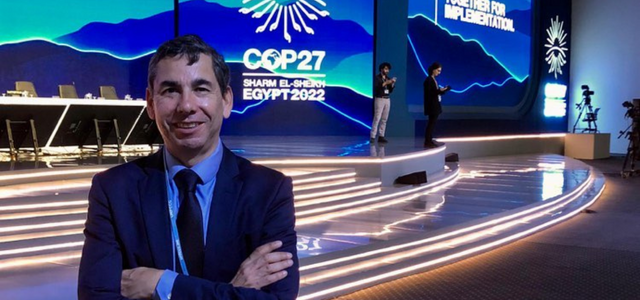 During GWP's official UNFCCC side event on 'Finance for Climate Resilience in the Mediterranean and Africa: Water-wise Adaptation', co-convened with the International Water Resources Association and the Union for the Mediterranean, Pablo Bereciartua (GWP Chair) called on attendees to consider how increased water investment, applied integrated water resources management, and strengthened multi-sectoral cooperation for water and climate resilience can be put into practice.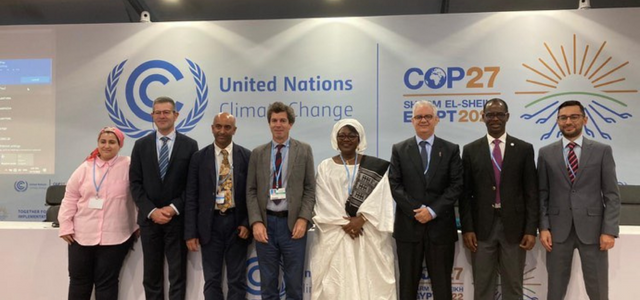 2. The climate crisis is a water crisis
GWP co-curated two key thematic days in the Water Pavilion: Adaptation and Resilience Day and Inclusion Day. For the former, particular emphasis was placed on the key role of freshwater ecosystems, locally led adaptation, science-based tools, and extensive cooperation. Inclusion Day built further on these ideas, with women, youth, and indigenous peoples sharing a wide range of effective solutions from across the world, where they are already acting as agents for positive change. A constant theme throughout the day was that voices of under-represented groups must be heard loudly and clearly for inclusive policy development, and that adequate financing for inclusion must be maintained for this to happen. Contributions from GWP East Africa and from GWP Central America were included in these sessions, and Darío Soto-Abril also discussed building water and climate careers in the Youth Pavilion.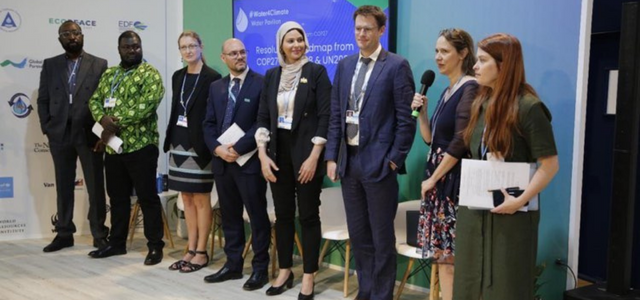 3. New global alliance on drought resilience launched
At COP27, Pablo Bereciartua supported the official United Nations Convention to Combat Desertification launch of the International Drought Resilience Alliance, urging global leaders to make drought resilience a priority in national development and cooperation. The alliance is aligned with the Leaders Statement circulated ahead of COP27 by the Water and Climate Coalition. The overall aim of the alliance is to give political impetus to making land resilient to drought and climate change by 2030. Valentin Aich (Senior Water and Climate Specialist, GWP) hopes that the alliance will fill the gaps in political awareness, policy support, resource mobilisation, and technology transfer, and raise awareness of drought at the highest level. At the same time, the Associated Programme on Flood Management and the Integrated Drought Management Programme also brought attention to flood and drought awareness and response capabilities in a Science Pavilion event co-convened by GWP and the World Meteorological Organization.
4. WASH and IWRM working hand-in-hand for climate resilience
Thursday 17 November was WASH Day in the COP27 Water Pavilion and included a presentation by GWP's Lesley Pories on the Global Water Leadership in a Changing Climate programme. Funded by the UK Foreign, Commonwealth & Development Office and co-implemented by UNICEF and GWP, the programme brings together key stakeholders and decision-makers from water resources and sanitation to develop holistic, integrated policies and plans to enhance national water and climate resilience. GWP and UNICEF also launched an updated edition of the Strategic Framework for WASH Climate Resilient Development at COP27. Resilient WASH programming will help ensure that communities as well as WASH infrastructure and services are sustainable and resilient to climate-related risks.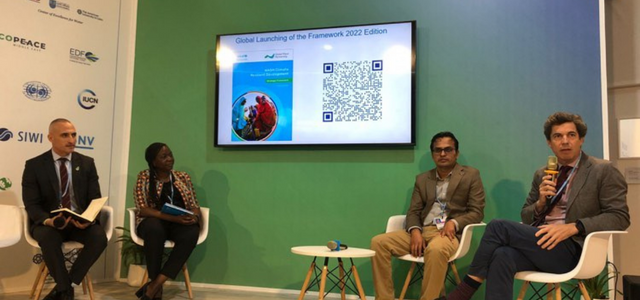 5. Stepping up cooperation on urban water resilience in Africa
GWP Southern Africa and the World Resources Institute announced a new partnership with the Continental African Water Investment Programme to finance urban water resilience in Africa. The African Cities Water Adaptation Fund will use integrated financing to implement projects in 100 African cities over the next decade. "The fact that this fund is coming not from Europe but from African cities makes it an exciting initiative that is genuinely poised for transformation," said Darío Soto-Abril, who was present at the event announcing the partnership.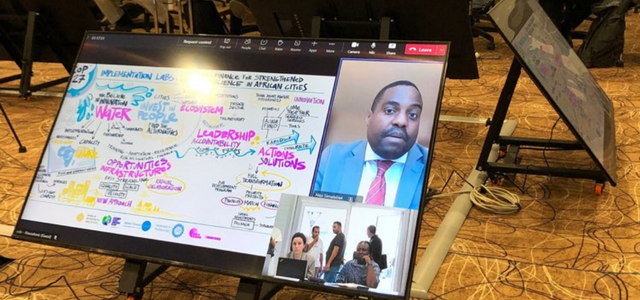 ---
Photos:
Dario Soto-Abril, delivering GWP's high-level statement to COP27
Panel of the UNFCCC side event on 'Finance for Climate Resilience in the Mediterranean and Africa: Water-wise Adaptation', with GWP Chair Pablo Bereciartua (fourth from the left)
GWP's Danielle Gaillard-Picher reporting back on Inclusion Day at the Water Pavillion
Launch of the UNICEF-GWP Strategic Framwork for WASH Climate Resilient Development
GWP's Alex Simalabwi attends the WRI session virtually