Hosted by the International RiverFoundation, since 1998 it provides a platform for river managers, policy developers, scientists, consultants, NGOs and community organisations to share knowledge and innovative ideas on all aspects of river and water management.
The forum was welcomed with an opening keynote by GWPO Executive Secretary, Dario Soto-Abril, on diversity, equity and inclusion for our rivers. He shared GWP's experience in providing a multi-stakeholder platform for diverse partners in river management and beyond.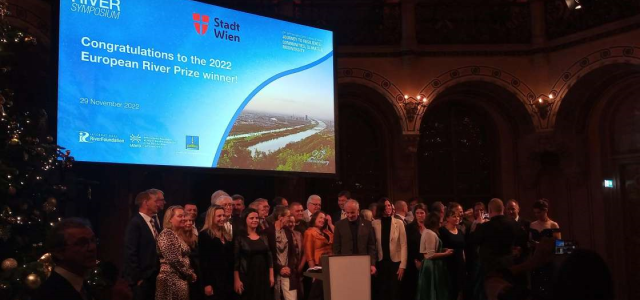 GWPO's Senior Learning Specialist, Gergana Majercakova, presented the GWP Toolbox and the Communities of Practice that it hosts including one for the management of the Vjosa River in Albania, supported by the Austrian Development Agency. The Toolbox Communities of Practice attract a diverse group of partners who would like to connect and share through it on a variety of water management topics.
GWP CEE Regional Coordinator, Konstantin Ivanov, was a panellist at the Crossgen for Resilient Rivers online launch of an international cross-generational dialogue on water management in the working place. The initiative is co-hosted by GWP South-East Asia, AWS and corporate and consultancy partners. During the Symposium, two sessions were held and the process continues after it.