The HuT is a new Horizon Europe project that employs innovative disaster risk reduction solutions for multi-hazard risks under climate change by integrating and leveraging the best approaches and recently developed multidisciplinary solutions. In this, the leading European research groups, institutions, and stakeholders will be involved closely to deal with extreme climate events.
HuT is Horizon Europe Innovation Action project funded by the European Union under the Grant Agreement 101073957. The project is led by University Salerno.

Objectives:
To showcase the "best set" of trans-disciplinary risk management tools and approaches that could be adopted and used extensively across Europe by mainly focusing on prevention and preparedness phases of disaster risk management cycle.
Partners:
Demonstrators:
A set of ten well balanced demonstrators were selected from various climatic regions in Europe considering different geomorphological features and socio-economic conditions and endangered by different extremes and disastrous events related to climate change. These potential events will be dealt with jointly by representatives of the scientific and technical communities, practitioners, policymakers, and local communities. Two of the demonstrators are from GWPCEE Region: Vilnius city and Hungarian Tisza River basin.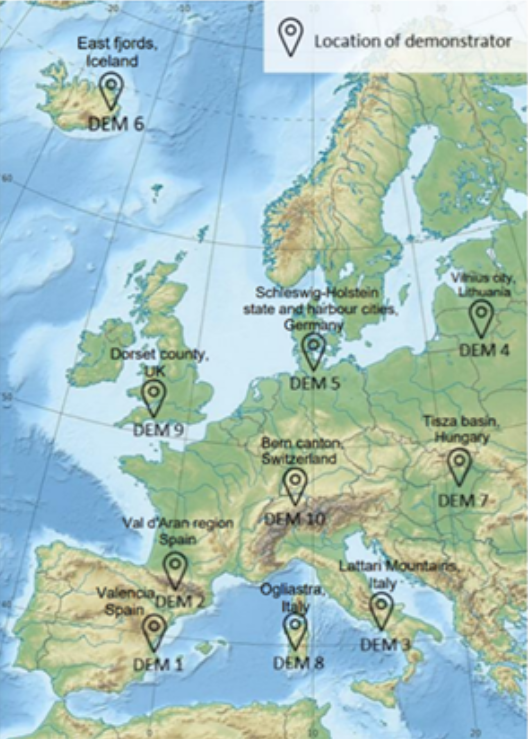 The role GWP-CEE in the

HuT

project



GWP-CEE is leading the Transferability and scalability in which the transfer pathways in ten demonstrators, between demonstrators and partners. Besides the specific issues identified for each demonstrator, all project participants are expected to develop Disaster Risk Reduction (DRR) solutions that enable other participants in the Demonstrator's Arena to cross-exchange their experiences and expertise. The DRR solutions will be co-developed using the HuT nexus on human centred DRR, governance and policy, and science and technology domains by addressing some innovation in one of the domains. The goal is to identify the optimal assortments of tools and solutions that meet the unique requirements and conditions of each demonstrator site and support the broad-scale upscale.

GWP CEE has multiple roles in the project:
Leader WP5 Transferability and Scalability

Leads or co-

leds

tasks: Overview of existing knowledge, International DRR nexus Forum, Innovation Fair, Virtual Platform, Science-Art fusion, Replication

Roadmap

Contributes to tasks: The Hut for Me and You

',

Public

engagement,

Capitalising

outcomes of transfer for

policymaking

, Cultural changes, Enablers and barriers to multi-hazard/systemic risk reduction, and Working Package Communication

Is a member

of Scientific coordination team, General Assembly
All activities are designed to deliver effective tools for increased preparedness and decrease vulnerability for multi-hazard, multi-risk disaster risk reduction.