A four-day online training was held to educate young water specialists on how to fundraise for various water management projects and enhance their future professional careers. The newly formed Youth Fundraising Panel is comprised of young representatives from Bulgaria, Estonia, Hungary,Lithuania,Moldova, and Romania selected by the respective Country Water Partnerships.They will jointly develop cross-border project proposals with GWP partners in and out of the CEE region.

GWP CEE recognized the need for high-quality, internationally competitive project proposalsinvolving young experts and the decision to establish the Youth Fundraising Panelwas taken in April 2022.
To kick-start its activities a dedicated fundraising and projectmanagementtraining was started. It includes joint online sessions and supervisedgroupwork that will end with submission of projects in the autumn of 2022.
The primary goal is to develop fundraising capacity among young water professionals, to facilitate exchange of experiences on fundraising, to foster international teamwork capacities and develop ideas for fundraising activities.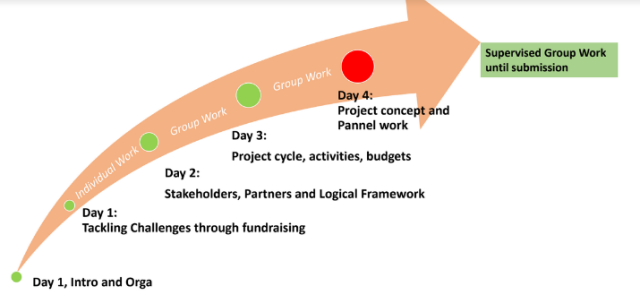 The Youth Fundraising Panel helped me understand how to successfully apply for a European Union-funded project and how to manage it effectively. With a lot of group work and interactive sessions, we really gained valuable knowledge from GWP CEE project managers who have been working in this field for years. And our work continues as in the next months the panellists will work together to apply for an Erasmus+ project. - Bence Bíró; GWP CEE Intern
Fundraising and project management skills are needed in many areas such as academia, the private sector as well as the administration. On top of it, working in international team, exchanging on topics overarching their own areas of expertise leads to practical work with tangible results boosting participants understanding of team roles and teaching them how to work in a diverse and multicultural environment.