After a two-year pause due to COVID-19 restrictions, Global Water Partnership Central and Eastern Europe (GWPCEE) Summer School program has been renewed. In two short months, a group of motivated young water and climate specialists from Europe, Mediterranean as well as Central Asia regions will convene on sunny banks of the Tisza Lake, in the center of Hungary. Together, they will dive into some of the most pressing topics of Integrated Water Resources Management (IWRM) with a specific focus on water pollution management and stakeholder engagement.
The syllabus will be based on the newly redesigned The GWP ToolBox: IWRM Action Hub , which is aglobal knowledge platform supporting actors to implement IWRM, share knowledge and expertise about their implementation experiences.
GWP CEE Summer School 2022:
Tackling Water Pollution Through Water Governance - from Knowledge to Action
The Summer School will be held from 13 to 19 June 2022 at the Tisza Lake in Hungary, presenting a wonderful opportunity for the participant to take part in field trips, hands-on activities and engage with local stakeholders.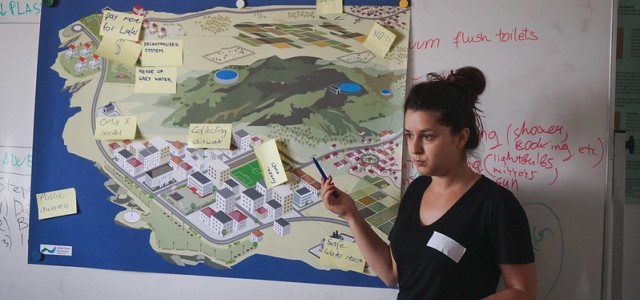 The participants can look forward to hearing from and interacting with different experts from CEE countries, who will contribute to a multi-layered program aiming to bridge theoretical knowledge, practical issues, and links to policies in water resource management. The Summer School will aim to introduce important water governance processes, focusing on their conceptualization and first steps towards their practical implementation. Using the resources from the rich knowledge library on the GWP Toolbox – IWRM Action Hub participants will gain knowledge on the following overarching topics of the curriculum:
IWRM, River Basin Management and transboundary co-operation

Tackling water pollution with innovative solutions to reduce its impact (recycling, reuse, and economic incentives)

The key role of stakeholder engagement in water management
All the topics will be supported by case studies and real-life examples from leading experts in the field to share their experiences and knowledge. The future water and environmental leaders will be taken on a learning journey from problem identification, that will allow the participants to share their own challenges in their countries, using curated tools and resources from the GWP ToolBox all the way to problem solving through design thinking, analyzing, and recognizing the varying stakeholder perspectives in solution design.
Following the three days of lectures and interactive activities, the participants will have an optional opportunity to take part in a flagship project of the Tisza River basin - the Tisza PET Cup, where they will be able to join other international teams in an inspirational initiative for clean waters.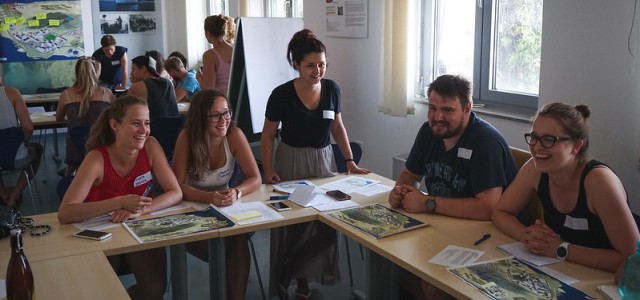 The Summer School is open to students in existing MSc. and PhD. water management related programs, especially from universities which are registered partners to GWP CEE. The participants must be able to communicate fluently in English. The Summer School will also offer several spots to MSc. and PhD. students from other universities in Europe, Mediterranean and Central Asia that show interest in enhancing IWRM knowledge and broader aspects of water security.
The organizers will cover the following:
Food and accommodation for the duration of the Summer School

Travel subsidy up to 150 EUR is available per participant

To apply, interested candidates should submit a completed application form and their CV by clicking HERE.
Deadline for applying is 20 May 2022.