Assistant Professor Darja Istenič works in the field of ecology at theUniversity of Ljubljana, Slovenia. Darja started her career in the private sector, researching and developing wetlands for wastewater treatment in small communities, nature-based solutions for stormwater treatment, and revitalization of water bodies. At the university, Darja focused her research on zero discharge wastewater treatment systems with willows and resource recovery from wastewater.


As Darja described, zero-discharge willow systems are wastewater treatment plants that produce woody biomass and do not discharge to surface or groundwater bodies, providing the highest level of protection. The system also allows for a high level of nutrient recovery from wastewater.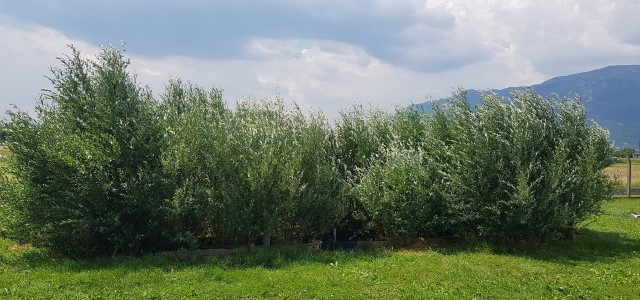 Within GWP CEE, Darja chairs the Sustainable Sanitation Task Force - a working group that includes small-scale sanitation experts from the region. Since nature-based solutions are a common threat in her work, she is now actively participating in the establishment and development of a Community of Practise for nature-based solutions in water management, which is being launched as part of GWP's online platform Integrated Water Resources Management Action Hub. With the community, they plan to disseminate knowledge about nature-based solutions and empower practitioners for broader implementation.


Darja does not just excel in the professional field. She is a mother of two children, giving her work meaning and motivation to strive for a better environment that we will leave to our future generations.
Discover more from Darja's work
on NBS for circularity in cities:
On nature-based wastewater treatment:
Links to current projects: