The three documents elaborated by the consultants were presented, namely:
the advocacy document on IWRM towards the departments of the sectoral ministries
the PAGIRE monitoring and evaluation mechanism
the diagnosis and analysis of consultation frameworks for a better involvement of stakeholders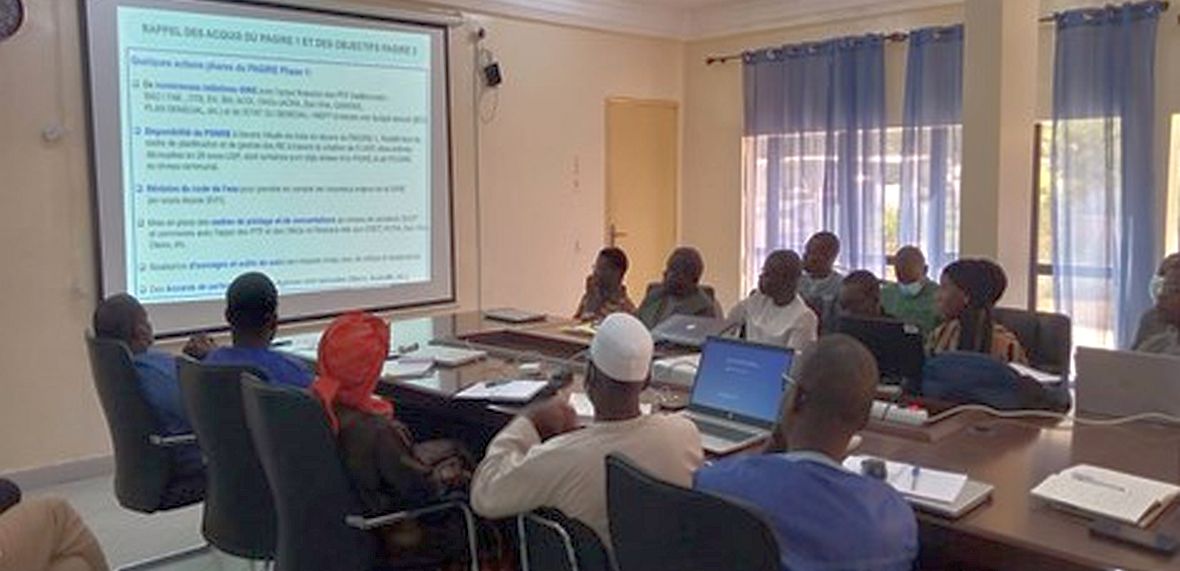 The workshop helped to share an inventory and a diagnostic analysis of existing consultation and dialogue frameworks for a better involvement of stakeholders, in particular the private sector and civil society and users in the implementation of the National Strategy for the implementation of the 2030 Agenda, the implementation framework of PAGIRE2.
Workshops were organised to deliver the advocacy document and the monitoring and evaluation mechanism on 8 and 12 October 2021 respectively.
The rest of the process includes the recruitment of an independent expert to assist the consultants in the synthesis of the different communications and exchanges that emerged from the workshop, but also for the improvement of the reports as well as the concept notes of concrete projects.
These workshops were organized as part of the implementation of the SDG 6 IWRM Support Programme.