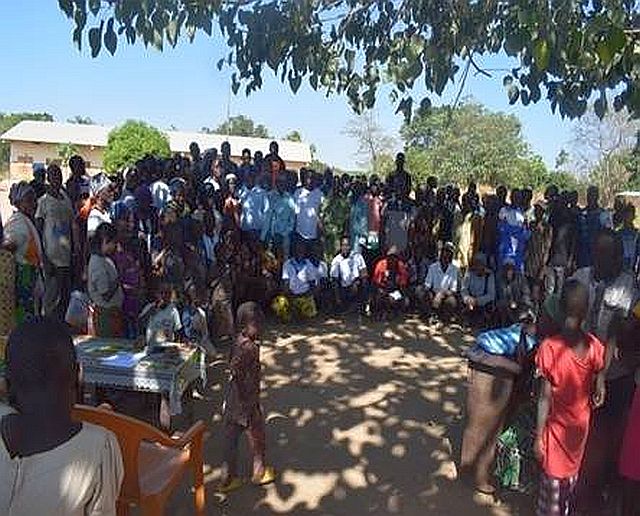 The information-education and communication session was organized on December 24, 2019 by JCI-Baobab/Natitingou in the village of Yakabissi, for the benefit of the people living along the Mekrou on climate change and the protection of the ecosystems of the head of the Mekrou watershed. It was attended by the Mayor of Kouandé commune, chair of Local Water Partnership/A-D, the Heads of the Technical Departments of the Town Hall, the representative of the Birni Board of Directors, the Commissioner of Birni District, the Head Forester of Birni District, Religious leaders, the Village Chief, school principals, school clubs of the CEG and EPP of Yakabissi, members of the JCI-Baobab/Natitingou, REJEVE and OCJ-Birni associations, the project facilitator, and the local residents operating the Mekrou head source.
This is done as part of the project TonFuturTonClimat (Your Future Your Climate) funded by the Quebec Government and implemented by GWP West Africa, ISW, with the CWPs of Burkina and Benin and Eau Vive Togo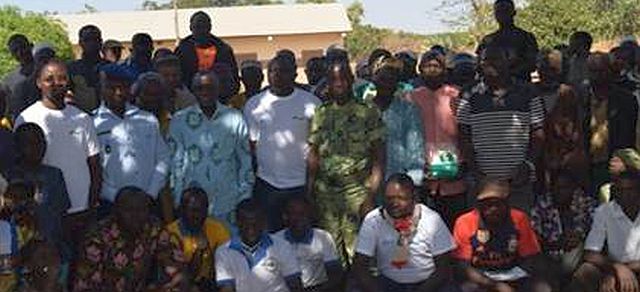 A follow up training session in Benin
Following some improvements made to the double wall fireplaces, the previously trained craftsmen were invited for a recycling session that took place in Djougou on December 19, 2019.
At the end of the year 2019, 114 improved stoves were built for 71 households.