This mission led by Mr. KOUKPONOU Benoît representing the Ministry in charge of Water and Mr. André TOUPE, CWP of CWP-Benin went to see the results of the reforestation actions on one hand; and the multi-purpose drilling carried out for the benefit of the users of the Mekrou basin headwaters on the other hand. Representatives of the Kouandé City Council, users, the Atacora Departmental Water Directorate, the Atacora - Donga Local Water Partnership and the Project Management Unit (PMU) were all associated to the action.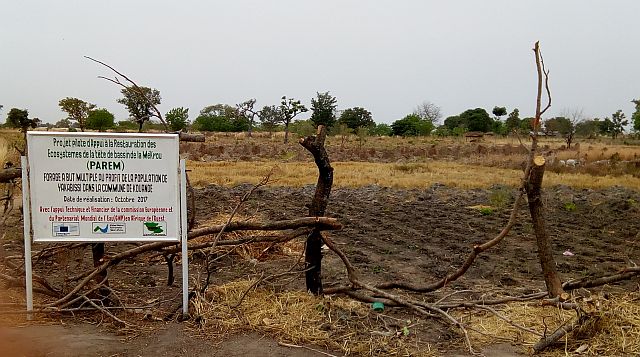 The main noticeable results include :
- Plantation of seedlings in the ground evolve normally and it is urgent that maintenance actions are carried out to avoid early bush fires and facilitate their development;
- multi-purpose drilling was necessary to meet the many needs of users. Apart from the supply of drinking water, livestock farmers come to water their livestock and also market gardening activities develop downstream of the borehole. Arrangements are being made by the Kouandé Town Hall to set up a management committee around this well.
This mission ended to the great satisfaction of all the participants and several recommendations were made and are aimed, among other things, at delimiting the ECOWAS transhumance corridor which passes through the commune of Kouandé (Yakabissi) in order to limit the damage caused by animals during their passage and to make operational and sustainable the multi-use character around the borehole.