At the end of the three days of work, the data and products of the countries and basin organizations entered in the WASSMO platform were validated, as well as the report of the WRCC strategic plan 2018-2022 and the diagnostic study on the intervention of stakeholders in the field of water, hygiene and sanitation in West Africa.
WRCC is responsible for monitoring and supervising the activities of the Economic Community of West African States (ECOWAS) in the field of water management, through the implementation of the Water Resources Policy for West Africa (WARP) and its Regional Action Plan.
WRCC is developing many structuring programmes and projects, including the regional water observatory and the development and implementation of national IWRM policies and strategies plans.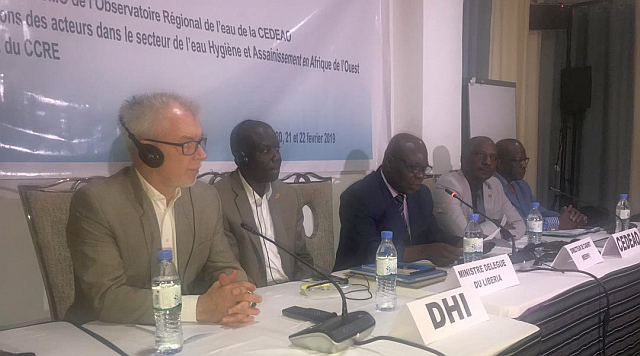 As part of the implementation of the Observatory's project, the UNEP-DHI/GWP-WA group was recruited in March 2018 to conduct a study on the establishment of the Observatory. This made it possible, among other things, to organize and supervise the data collection campaign launched since September 2018, which enabled all 15 ECOWAS countries and basin organizations to provide information on the 112 country indicators and 30 indicators of the basin organizations in the WASSMO platform.
The Lomé workshop brought together the focal points of ECOWAS countries, transboundary basin organizations (NBA, VBA, OMVS, OMVG), partner institutions and donors, the UNEP-DHI -GWP/AO consortium, WRCC / ECOWAS experts.