This introduction meeting was a good opportunity to discuss common issues planned at regional level like the training on integrated flood management projects preparation and financing, the Mekrou final scientific training and the launching meeting of the Water Energy-Food and Ecosystem NEXUS in Bamako. The GWP delegation including a representative of the Country Water Partnership of Burkina Faso requested the DGRE to make a follow up at the level of the ministry to make sure representatives of the department are designed for each activity.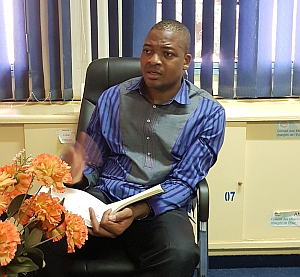 Mr. TRAORE welcomed the opportunity to discuss with GWP by thanking the outgoing Executive Secretary and congratulating the new one. He said that "GWP action is essential and helping us achieve our national agenda". He promised the CWP to do whatever he can to support their action for the benefit of the people of Burkina Faso.
Armand HOUANYE went through the opportunities that are both at regional and continental that should benefit the country priorities. He promised to work together with all partners including CWP and governments for the achievement of Sustainable Development Goals (SDGs).
A similar visit was made at the Inter-State Institute to fight Drought in the Sahel (CILSS) where GWP new and outgoing Executive Secretaries discussed with Clement OUEDRAOGO, Project Coordinator and GWP focal point at CILSS. He will represent his institution at GWP NEXUS meeting in Bamako.