A series of ten meetings were organized with strategic partners in the country, ranging from the National Directorate of Hydraulics to the Prime Minister's Office, including the UNICEF National Office, the Ministry of Employment, Technical Education, Vocational Training and Labour, the Ministry of Higher Education and Scientific Research, the Ministry of Economy and Finance, the Ministry of Transportation, the Ministry of Livestock, and the National Water Company (SEG).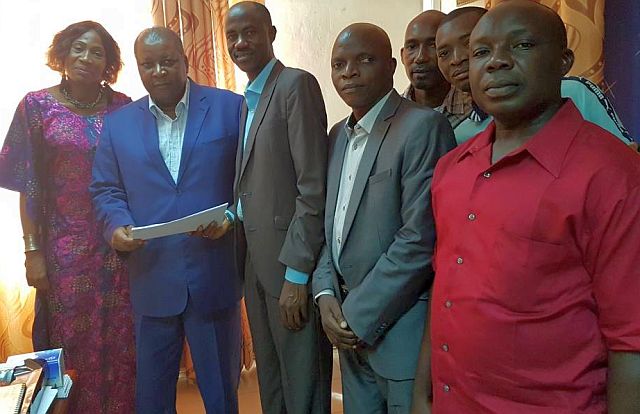 While at the level of the SEG, the Director General, Mr. Mamadou Djouldé DIALLO promised to continue his support to the CWP by accepting the appointment of a CWP focal point at the SEG; at the Prime Minister's office, the Head of Cabinet, Mr. Ibrahima CAMARA supports the CWP and advises to approach Hydraulics to explore possibilities of financing and state ownership. He suggested that CWP should take an interest in the promotion of Gas in Guinea.
All the partners met provided unwavering support for the CWP and each of them promised to explore ways of supporting the national platform. CWP Guinea already benefits from the credibility of the GWP as a network and it is up to the national actors to work to make it a reality, as promised by the CWP chair, Mr. El Hadji Mamadou Alpha HANN.