The delegation, composed of Mr. Teun Bastemeijer (Principal Advisor) and Ms. Justine Haag, West Africa Coordinator and Capacity Development, taking over Ms. Françoise N'DOUME, met more than thirty actors from various backgrounds (CWP, LWP, Donors, Public Service, NGOs).
The delegation also met with the Local Water Committee (CLE) of Lake Djétoè in the Commune of Lokossa, to learn about the experience of local IWRM in the field in practice in this community bordering the Lake.
The visit made it possible to introduce the new West Africa Coordinator to WIN's partners and to take charge of the partnership situation between WIN and CWP-Benin by her; to develop a better understanding of the new orientations and priorities of the sector in Benin; to initiate dialogue with key stakeholders in order to determine the best course of action to maximize the added value of WIN's contribution.
The delegation took stock with CWP Benin and met with other key partners to determine the way forward for relevant capacity building actions on good governance and integrity.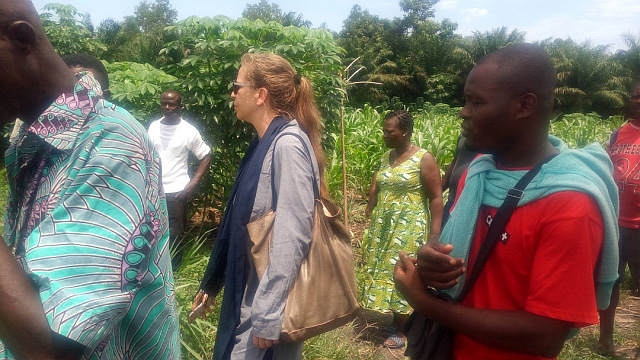 The aspects discussed during the exchanges with the various partners made overall use of the ongoing activities under the agreement established between CWP-Benin and WIN since 2017, and the implementation of the WIN Coalition's strategic plan set up in 2017. The discussions also addressed the ongoing reforms in the sector.
The field visit to the CLE of Lake Djètoè was a good experience appreciated by the delegation. At the beginning of the visit, the chair of the CLE explaining the establishment process of the local water partnership just before the visit to the exploited sites (market gardening, fish farming, livestock, palm groves, banana groves, etc.) and their action plan currently being implemented.
The mission ended with prospects for 2019 and 2021.