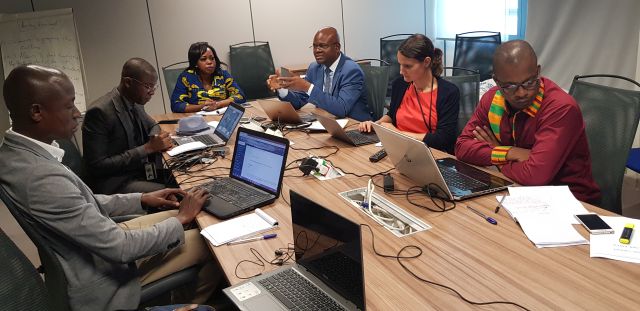 Speaking from Abidjan where he was posted for the inception meeting of the Volta Project in the conference room facilities of the African Development Bank (AfDB), the Executive Secretary, Mr. Armand HOUANYE set the scene by introducing the long walk of GWP in West Africa from 1999 to 2019. Two decades of collaboration and helpful contribution to IWRM implementation in the countries together with ECOWAS through its now established Water Resources Management Center (first established as Coordination Unit, then Coordination Center) based in Ouagadougou. He reminded some major achievements and contributions of GWP to water governance at national, regional, transboundary and even local levels. GWP in the region is an open, inclusive platform comprising all categories of stakeholders, he said. The regional coordinator reminded the contribution of GWP WA to GWP strategic planning processes since the beginning to the ongoing one that gave birth to the new GWP Strategy for 2020-2025.
He reminded after the Strategy the urgency to address the global water crisis with more attention and coordinated action. Sound and integrated water resources management is needed more than ever, he repeated before stating some of the challenges the region is facing mainly migration, climate change and coping with climate phenomena (drought, inundation, etc.), poor water supply, need of capacity building, strong transboundary cooperation, etc.
The new Strategy builds on the achievements of the last one with the same vision of a water secure world and mission to advance governance and management of water resources for sustainable and equitable development. It evolves around three pillars: We Mobilise, We Act, We Learn.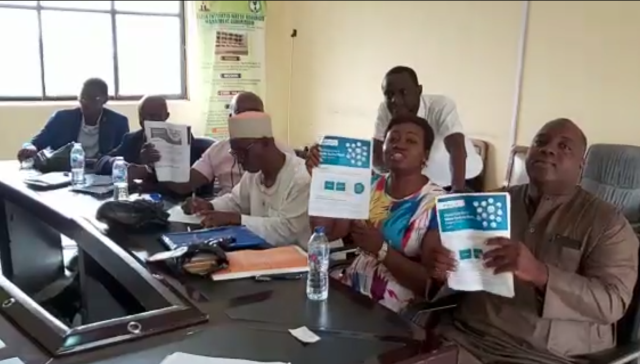 For partners the new strategy takes into account major concerns at national and regional levels and expected to contribute to achieve Sustainable Development Gola (SDG) in the region.
Sharing experience among partners in the region was on of the important moments of the regional debate during the Network Meeting.
In all 28 partners took part in the regional debates in Côte d'Ivoire and Nigeria with the presence in Abidjan of the Network Officer for West Africa, Ms. Julienne ROUX.
The Executive Secretary together with the NO thanked the African Development Bank in Abidjan for providing the conference room facilities for the regional consultation.