The exchanges focused around the preparatory process of the 9th World Water Forum (WWF9) to be held in Dakar in March 2021 and how the region stakeholders can be better represented in various steps before, during and after the Forum.
Participants focused discussions on how the preparatory process to the WWF 9 can highlight more regional actors from West Africa. They reflected together on the organization in order to strengthen the participation of the 15 countries of the region and what could be done to achieve this aim.
As Senegal is the country organizing the Forum, exchanging with the Director of Water Resources Management Planning (DGWRP) and the Chair of the CWP was necessary since they are already involved in the activities for the preparation of the 9th WWF (Dakar 2021).
To better position the West African region, Mr. NDOUR gave some indications on activities areas to consider, including:
- participation in the reflection groups set up by the Executive Secretariat of the Forum;
- the organization or co-organization of high-level sessions and/or side events during the 9th Forum;
- the reservation and animation of a pavilion specific to the region (ECOWAS);
- the submission of one or more innovative actions on water and sanitation carried out by the region within the framework of the Dakar 2021 initiative;
- support to initiatives such as the Water Pole led by the DGPRE/ MHA - Senegal and the Blue Fund led by President Macky Sall of Senegal.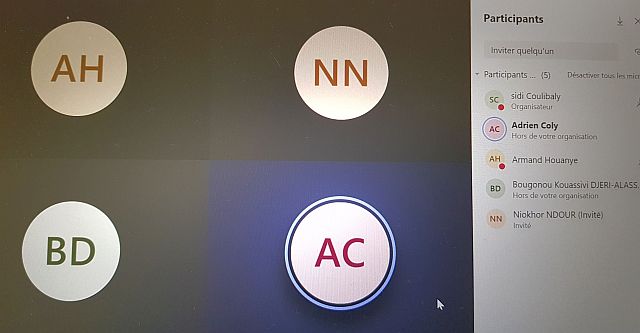 The DPGRE indicated that participation in the activities of the preparatory phase of the Forum is also important as it enables the West African region to contribute to the elaboration of the major recommendations to be presented during the Forum with the post-Forum follow-up actions. He further stressed that the Forum runs "before, during and after".
More information will be requested from the Forum executive Secretariat on the regional representation and participants agreed to meet virtually each month to highlight progress.