The Agreement sets forth the terms and conditions of the cooperation between the Parties for the execution of the project Reversing Ecosystem and Water Degradation in the Volta River Basin (REWarD-Volta River Basin).
The total cost of the project is USD 7,122,566.00 of which USD 3,580,500.00 is UNEP GEF Financing.
The total cost of the activities subject to the agreement signed is USD 2,027,000.00.
REWarD is a project funded by Global Environment Fund (GEF) prepared and submitted by VBA, UNEP and IUCN with two the latter as implementing agencies. The project will be executed by UNEP, VBA, IUCN and GWP-WA together with the six riparian countries of the Volta River Basin. The project duration is for five years.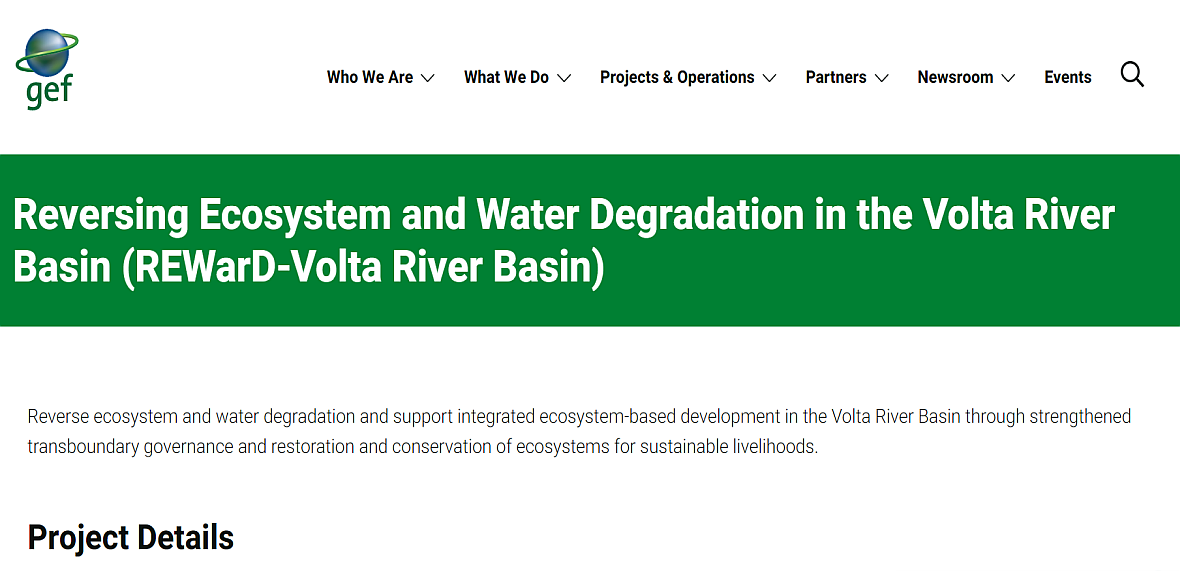 The main objective of the project is to reverse ecosystem and water degradation and support integrated ecosystem-based development in the Volta River Basin through strengthened transboundary governance and restoration and conservation of ecosystems for sustainable livelihoods.
The Volta Basin (400,000 km2) is one of the major West African river basins that drains into the Gulf of Guinea. Its resources are shared by six countries: Benin, Burkina Faso, Côte d'Ivoire, Ghana, Mali, and Togo, of which Burkina Faso and Ghana have the major part both in terms of area and population.
The inception meeting of the project is yet to be done and the project team is currently being constituted with the recruitment process for the project coordinator ongoing.