The event coincided with the 60th anniversary of the establishment of GWP China host institution, the China Institute of Water Resources and Hydropower Research (IWHR).
The GWP network communication team shared experience with some colleagues of prestigious institutions like IUCN China, China Water Power Press, Water Research Institute (WRI), WWF China. One of the focus was the communication on the WWF Water Stewardship Programme.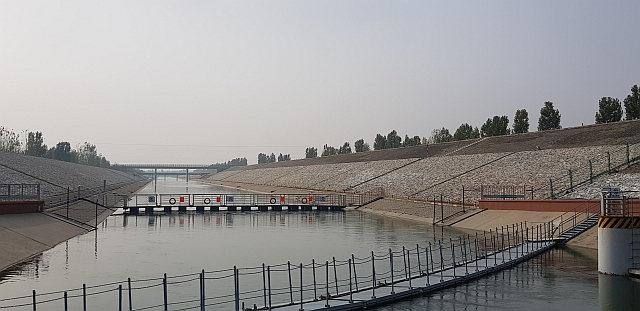 The field visit to the South-North Water Division Project which covers 10 provinces on the sites of Hui Nan Zhuang (South of Hui Village), the Pump Station (entry point of the Division Project), the Ring River and the end point of the Division Project gave an opportunity to see some big water infrastructure.
The communication officers also visited the Beijing Municipal Water Efficiency Museum where water education tools are exhibited.
For he 60th anniversary celebration the communicators contributed to a group song "Auld Lang Syne". The sharing of experiences with Chinese youth during the "belt and road initiative" session was also enlightening as well as the visit to the Department of Mechanical and Engineering of the Tsinghua University, which is one of the most prestigious universities of China.