Each workshop gathered about 30 participants representing CSOs, youth associations (both male and female) and local communities to plan and manage ecosystems in the Volta Basin from stakeholders in the Volta basin national portions. Participants were trained to plan and implement activities for the maintenance and protection of river banks, to control and apply IWRM procedures and processes and sustainable wetlands management in the Volta Basin.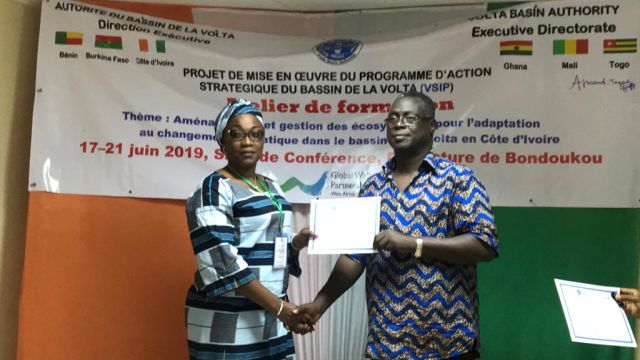 Field visits in each country helped participants to touch down realities of what they learned for four days.
GWP WA is facilitating the training through relevant and specific modules for each country context.
The last two trainings will take place in Natitingou, Benin from 1-5 July 2019 and in Wa, Ghana from 15 to 19 July 2019.