The meeting reviewed various documents including progress technical and financial reports, work plan and budget that are the basis for the functioning and activities of the regional network for 2021 and 2022.
The SC members gave strategic and operational guidance to the Chair, Mr. Abdoulaye SENE and the Executive Secretariat for an effective governance of the regional network and good implementation of GWP-WA activities at regional, national and local levels in West Africa.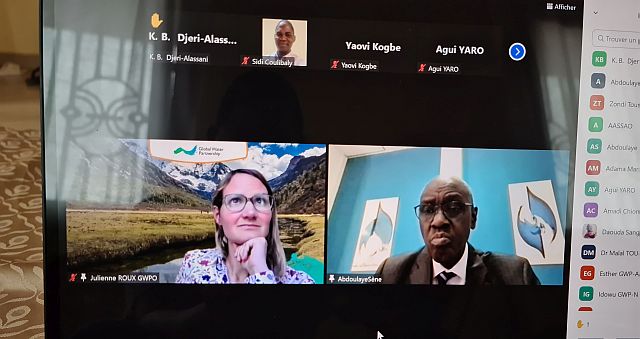 The new Chair, Mr. Abdoulaye Sene recently appointed Chair of GWP regional Chairs has committed for his first Steering Committee meeting on six (6) major action areas on which his mandate will be evaluated after 2 years.
The second meeting of the SC for 2022 will take place in October in Ouagadougou, BurkinaFaso.