The exchange meeting brought together about forty participants, including representatives of the State Technical Services, associations and development partners. The objectives of the meeting were to share with the representatives of the target communities the challenges of IWRM in the definition of a sustainable development policy; share with communities the contribution of IWRM to achieving the SDGs; sensitize communities to the threats (Climate Change, pollution, conflicts, gold panning, etc.) to natural resources; to discuss the priority measures to better take into account the IWRM approach.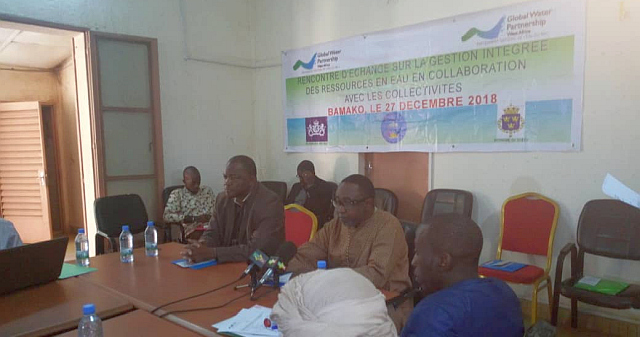 The opportunity was given to participants to better know the CWP and GWP's action in the country. Much explanations were given on the implementation of the SDGS and mainly SDG 6 in Mali since the implementation of Agenda 2030; on the main institutions of Mali's institutional framework for IWRM implementation, roles and responsibilities.
This meeting was followed on 28 December 2018 by a meeting of 15 participants at the National Directorate of Agriculture with the division heads and Directors of the National Directorate of Agriculture. A lack of capacity was identified as a major challenge to be addressed through an appropriate capacity building programme and the need to have a focal point at the level of the offices in charge of basin issues among other things. Participants also advocated the need to integrate IWRM into the basic texts of the National Directorate of Agriculture.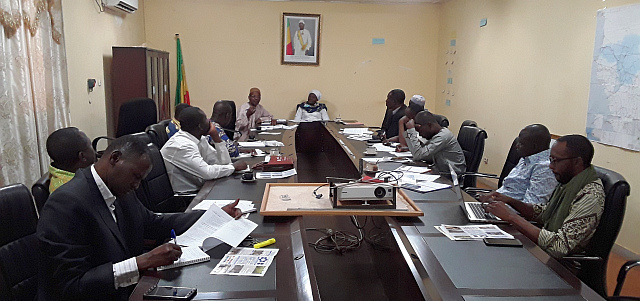 On 4 January 2019 a meeting was organized at the Environment and Sustainable Development Agency (AEDD) with the participation of 23 people, including 2 women. The Niger River Basin Agency (ABFN) received the CWP experts on Wednesday 16 January 2019 with a participation of 10 people including the Director General and his deputy. These meetings were extended to the National Directorate of Hydraulics, the National Directorate of Energy and the National Directorate of Fisheries as well to the National Assembly with the Environment Parliamentarian Commission on January 30.
The meeting with the parliamentarians brought together about 50 participants including 35 deputies, representatives of the State Technical Services, associations and development partners. Participants recommended a complete application of regulations on water pollution issues, the implementation of a mechanism for the operationalization of the Water Fund, the implementation of SDGs monitoring and evaluation, especially SDG6, through the inclusion of IWRM in the various strategic policy documents and programmes. They also recommended an urgent review of the mining code and a ban on mining activities in watercourses and their tributaries and well as the respect of the Sanitation and Water for All (SWA) commitments (At least 5% of the National budget).