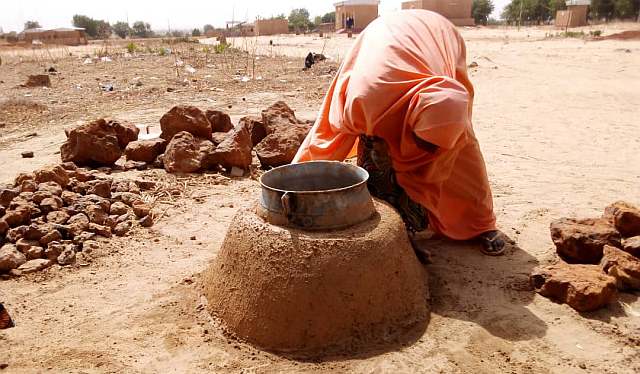 The aim was to learn how to build an improved fireplace so as to better control domestic energy consumption and thus contribute to reducing deforestation.
This first session was followed on 24 April 2023 by a training session for nursery growers in the town of Falmey, in the Dosso region of Niger. This training session brought together 25 young people, who received training in the production, monitoring and maintenance of seedlings. The event took place on 24 and 25 April as part of the operationalisation of IWRM in the Mekrou sub-basin in Niger, to help combat poverty and promote growth in the country.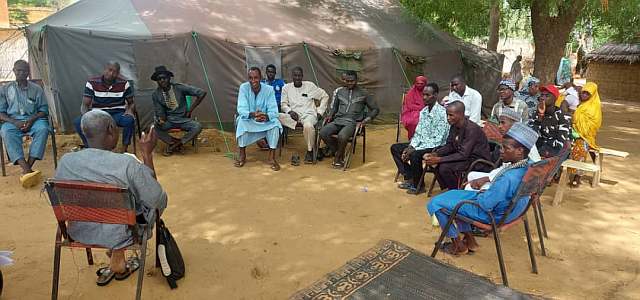 On 02 June 2023, 25 other young people, including 7 young women from the Say commune department in Tamou, received training in plant production and maintenance techniques. This training for nurserymen from the Say development area was organised by the Mekrou phase 2 Niger project implementation team in collaboration with the Say Departmental Directorate for the Environment and the Fight against Desertification.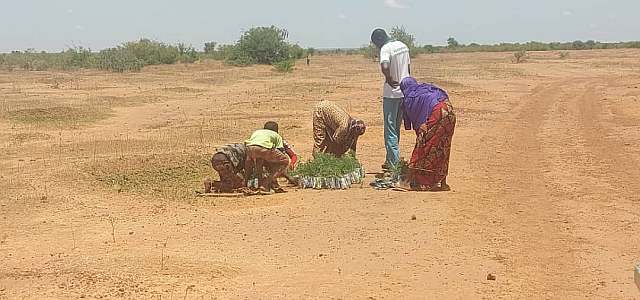 These practical training activities were followed by a tree-planting operation on 14 June 2023 in the village of Kara in the commune of Falmey in Niger. The operation was part of the reforestation activities of the Mekrou phase 2 project. A total of 10,000 seedlings will be planted on 10 hectares of the Kara grazing area in the commune of Falmey, Falmey department, Dosso region. The aim is to take advantage of the rainy season to revegetate this arid lateritic area with appropriate tree species selected with the help of the Falmey department's environmental technical services.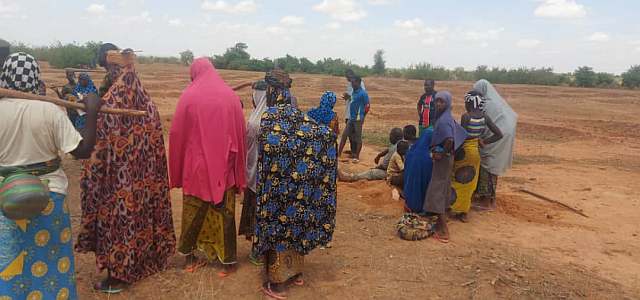 The operation took place in the presence of the 1st Vice-Mayor of Falmey, the Departmental Director of the Environment of Falmey and the management team of the Mékrou Phase 2 Niger Project.
All these activities are part of the implementation of the plan for the operationalisation of IWRM in Niger, financially supported by the European Union in Niger.
The Mekrou Phase 2 Niger project is financed by the European Union in Niger and implemented by Global Water Partnership West Africa in collaboration with the Ministry of Water and Sanitation and the National Water Partnership of Niger over the period January 2020 to June 2023 for a total amount of nearly one million euros.