The head of the Mekrou basin s facing IWRM related problems that as necessitated the CWP-Benin to identify this site as one of the IWRM pilot action sites since 2012 with the technical and financial support of the Dutch WASH Alliance and the European Union. A CLE was to be established as a pilot action of the ProSEHA.
The establishment approach proposed by the CWP was approved by the stakeholders of the commune of Kouandé on 17 April 2019 the technical services of the Kouandé town hall, the heads of the district concerned, the mayor, the prefecture of the department; the decentralized services in charge of water and the environment; the National Water Institute, the GIZ/ProSEHA, the PLE Atacora-Donga and a team from the CWP Executive Secretariat led by the chair.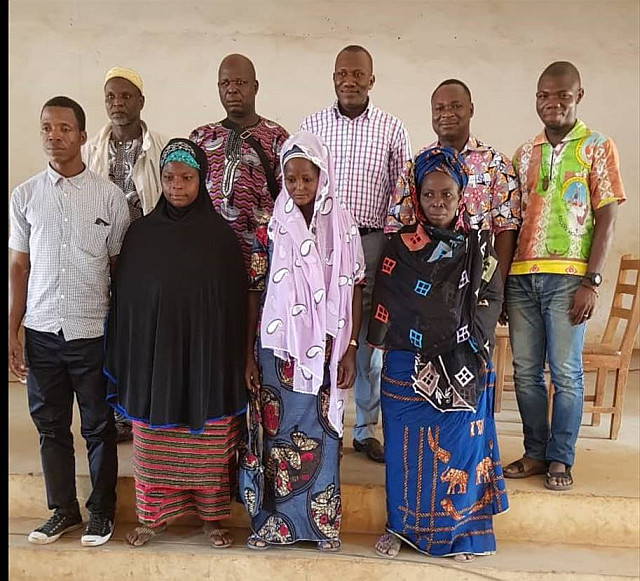 A nine (9) members preparatory committee representing the 6 user categories exploiting the Mékrou head area; the Kouandé Town Hall and the Decentralized Structures in charge of water and agriculture was set up on April 18, 2019 to implement the roadmap for the establishment of the CLE of the Mekrou basin head. The event was attended by the Decentralized Structures of the State in charge of Water, Agriculture and Environment, the Town Hall of Kouandé, the traditional chiefdoms, NGOs and about forty users representing six (6) families of actors initially listed at the level of the Mekrou basin head area and composed of farmers, breeders, hunters, agro-food processors, wood operators and market gardeners.
Once established, the Local Water Partnership (CLE) will be the consultation body for the management of water in accordance with the IWRM institutional framework in Benin. Such local bodies can be set up to assist vulnerable ecosystems with IWRM challenges located in a catchment area.