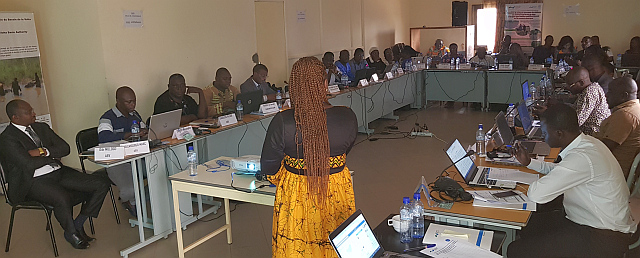 This meeting on the theme of "Integrated drought and flood management: Contribution of media men/women in the advocacy and awareness-raising in West Africa" aimed to provide participants with robust knowledge to allow them to make productions in their media organizations with relevant and well sourced information. GWP-WA, VBA and CWP Burkina ambition to make the twenty or so journalists from the member countries of the Volta basin and Niger vectors of public awareness and advocacy towards decision-makers for integrated drought and flood management in West Africa.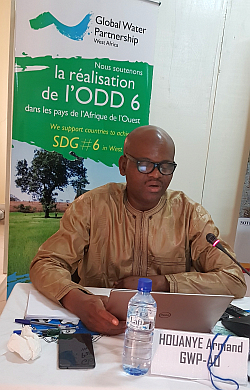 According to the Executive Secretary of GWP-WA, Mr. Armand K. HOAUNYE, "this workshop aims to provide a forum for exchange between journalists - participants, local communities, institutional actors and partners, on the issues, impacts, challenges, good practices in drought and flood prevention and management through presentations, interviews and a field trip".
T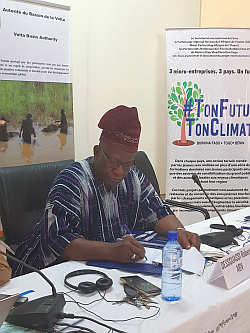 he VBA Executive Director, Mr. Robert DESSOUASSI, said how important journalists were in terms of their "processing mission to make information understandable and accessible to various audiences (readers, listeners, television viewers, Internet users...)". He added that "the theme of the workshop challenges you [journalists] because, the populations of our basin are more and more confronted during all the rainy seasons with flood situations with unfortunately very important losses in human lives and material damage".
For three days, experts from GWP-WA, VBA and partner organizations such as IUCN, CILSS, SP/IWRM, SP/CNDD, UEMOA, 2IE, etc. and heads of media organizations exchanged with journalists on their roles in awareness-raising and advocacy processes for integrated drought and flood management in countries and at regional level in West Africa.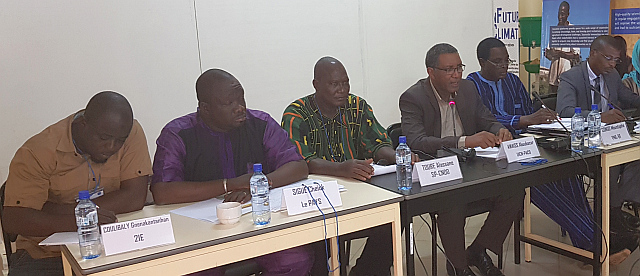 The workshop took place in three phases: presentations followed by exchanges with experts on different aspects in addition to a discussion panel; a field visit to GWP-WA pilot sites in Burkina Faso where journalists interacted with communities ; and journalists produced an on-site magazines (radio and TV), in the form of messages and wrote articles, based on the presentations and experts views as well as interviews with individuals during the field visit.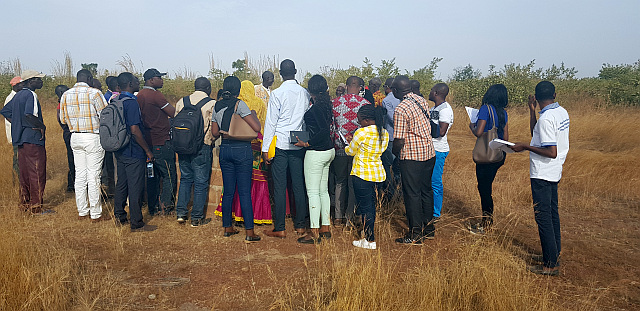 The twenty journalists have been added to and will strengthen the network of member media actors engaged in information, awareness-raising and advocacy for integrated drought and flood management in West Africa, in support of institutional and partner actors.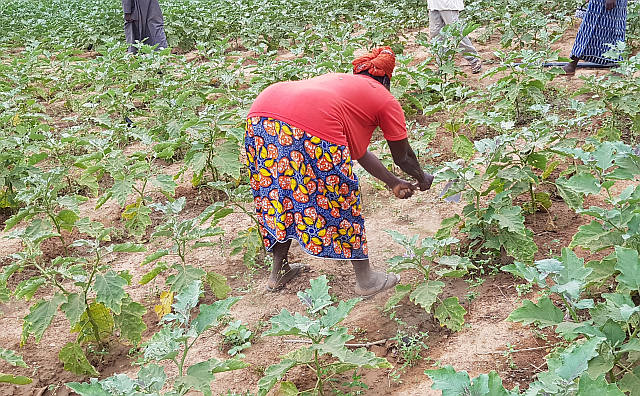 The press release with main results of the meeting can be downloaded here.