This Assembly brought together about fifty participants, representing GWPO, GWP partner organizations in West Africa, two former chairs of GWP/WA, Country Water Partnerships of West Africa, youth networks, Technical and Financial Partners, networks of basin organizations, integration and development organizations in Africa, and was chaired by the Ministry of Water and Sanitation of Burkina Faso.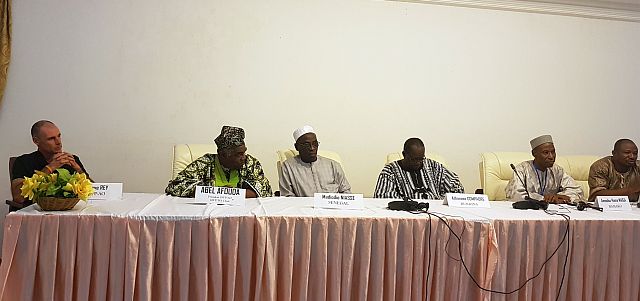 At the opening ceremony, the chair of CWP Burkina recalled the importance of the AP theme, which fits well with the SDGs. Mr. Dibi MILLOGO mentioned the significant progress made in the implementation of IWRM in West Africa. The Chair of GWP-WA, Pr. Abel AFOUDA, noted the need for all actors in the countries to be involved in the achievement of the Sustainable Development Goals and the development of the African continent. He also noted that water needs are increasing and that water remains at the heart of all development activities. GWPO Head of Operations, Jacques REY noted the high number of country water partnerships in West Africa, the performance of the regional water partnership and the various bodies that make it up. He renewed the commitment of the GWP global level to accompany the region and the countries.
In his opening speech, Mr. Habdoulaye KOUDAKIDIGA, Technical Adviser to the Minister of Water and Sanitation, recalled the negative consequences of climate change in the field of water. To bring answers to these challenges, Mr. KOUDAKIDIGA cited the SDGs and in particular the SDG #6 on water and sanitation and the PNDES of Burkina Faso which, according to him, takes into account all the sustainable development goals.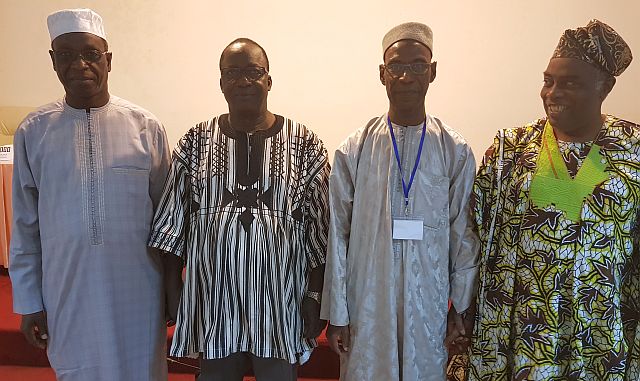 The meeting provided an opportunity for participants to discuss the issue of water security in West Africa and to challenge the implementation of the SDGs. Two communications were made, followed by presentations by each CWP and a panel for debate.
The AP is also an opportunity to review all the documents of the network including the outgoing chair's assessment report, the progress and financial reports, the work plan, that have all been adopted. The organs of the partnership (chairmanship, Executive Secretariat, Steering Committee and Technical Committee) have all been updated with the recruitment of new staff and institutions as appropriate.
The Partners' meeting was preceded on 27 September by the meeting of the Steering Committee to prepare and validate documents for the Assembly of Partners. The Ad'hoc Budget and Finance committee of the SC had its meeting on September 26, 2017 to make recommendations to the SC fo the partners meeting.