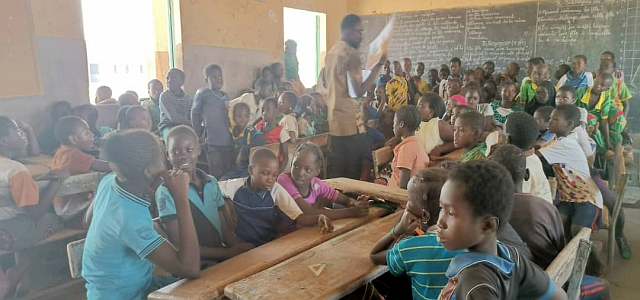 An exchange session with picture boxes was organised at each site in a room with all the pupils on the importance of the three struggles and good hygiene practices. In all, 696 pupils and 21 teachers took part in the various sessions of this campaign, which resulted in the donation of 700 notebooks to pupils and 70 polo shirts to teachers and staff of the Komki Ipala education and water and forestry inspectorate.
Kits with the TFTC 2 logo were given as rewards to the best student respondents during the question and answer sessions.
The campaign was preceded on 24 February 2023 by a training session on community-based environmental resource management which sensitised participants on the basic principles of the community-based environmental resource management policy and the impacts.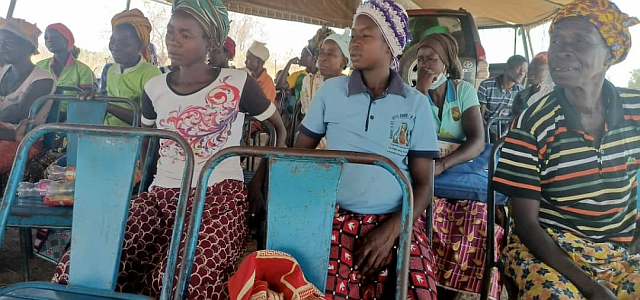 The participants were members of the Kolweogo association and local associations. 30 participants, including 22 women, took part in this one-day training. At the end of the training, the participants committed themselves to developing a community-based environmental resource management initiative for their community.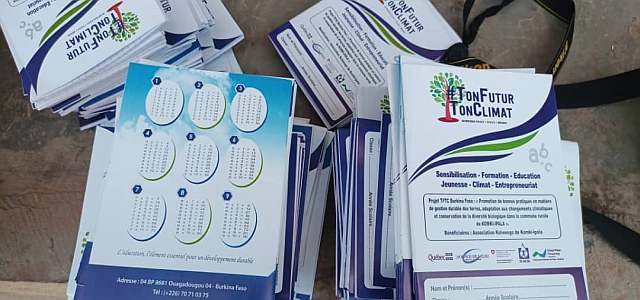 The participants appreciated the quality of the training and committed themselves to sensitise the community on the abusive cutting of wood which is a recurrent practice in the commune.
TonFuturTonClimat (TFTC) is a youth project funded by the Government of Quebec, GWP, SDC, Agence Eau Picardie Artois and implemented in the countries under the regional technical coordination of the ISW and GWP-WA.